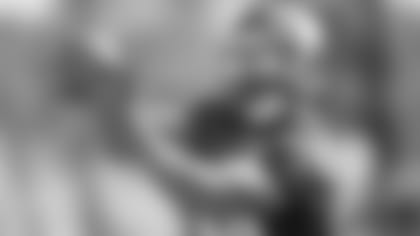 EAGAN, Minn. — Antwione Williams is looking for a way to stand out.
His cleats are certainly doing their part.
The Vikings linebacker was certainly noticeable on the field during a recent walk-through practice as he wore neon orange cleats. And when his teammates chose the standard black, white or purple kicks for practice later that day, Williams went with some lime green shoes.
"Just trying to stand out a little bit and show my character," Williams said. "I feel like I have a pretty eccentric personality, so just trying to show it off a little bit. I've had the shoes for a little bit over a year now, but I just pulled them out.
"I try to grab a little attention, but nothing too crazy or super flashy," Williams added. "But I'm not reserved, I'm a little out there."
Williams was a fifth-round pick out of Georgia Southern by the Lions in 2016.
He played in 14 games as a rookie, starting three of them with a forced fumble and a fumble recovery. Williams then joined the Vikings in September of 2017 and spent the entire season on the practice squad.
Williams, who has been running with the second-team defense so far at Verizon Vikings Training Camp, certainly looks the part at linebacker.
But the 25-year-old said he wants to show Vikings coaches that he is more than just a big hitter as preseason games lurk around the corner.
"Dang right about that," Williams said. "One of my big athletic abilities is being able to run for a big guy — I'm about 250 [pounds] right now — so just running around and trying to be physical.
"That's such a big thing at the linebacker position because we have to take on blocks, hit people aggressively and try to force the ball out," Williams added.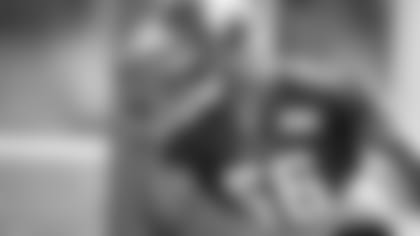 Here are three other topics Williams covered with Vikings.com:
Are you looking to carve out a role on special teams, too?
"I'm doing whatever I can do to help our team win. I have a great opportunity, and I'm trying to make the most of it. Anything I can do to help the team be successful, there's no better feeling than that."
You are from Georgia, any good food recommendations down there?
"Oh, man! If you're ever in Georgia, [go to] Hal's "The Steakhouse." It's one of the best steaks I've ever had. And if you're looking for barbeque, there's always Dreamland Bar-B-Que, which is always super good."
What's your first football memory?
I was in the third grade and I remember watching the Falcons playing Carolina. I remember watching Michael Vick play and I was like, 'Man, I want to play football.' So I went out and signed up for the football team. It was all new, but I liked it."
Editor's Note: This series will run frequently during 2018 Vikings Verizon Training Camp. It will offer a quick snapshot of players on Minnesota's roster who are looking to make a name for themselves in camp.