EAGAN, Minn. – Garret Dooley joined a couple of familiar faces when he signed with the Vikings, but it was the first time he had shared a locker room with them.
Dooley, who recorded 41 tackles, 12 tackles for loss and 7.5 sacks as a senior at Wisconsin, was reunited with fellow Big Ten standouts Jalyn Holmes (Ohio State) and Ben Gedeon (Michigan) in Minnesota.
"This is one of a few teams that doesn't have any Wisconsin guys on it, so that's a little weird," Dooley laughed. "But it's just cool to have guys who come from the same conference, same region of [Midwest football], guys who have gone through the same path as you."
When asked if it was difficult to now be teammates with his former rivals, Dooley admitted that there's the occasional trash talking in the locker room.
"We'll kind of throw our jabs at each other. Because, I mean, obviously we lost to Ohio State last year, and Jalyn will say something about that," Dooley said. "But no, it's all in good fun. We're teammates now, so we're past that.
"I'm sure there will be some interesting things in the future when our teams play each other," Dooley added.
The native of Rochester, Illinois, is grateful that the Vikings signed him as an undrafted rookie and are giving him a shot to build a case for himself on the field. He's also excited for the opportunity to work under Head Coach Mike Zimmer and Vikings linebackers coach Adam Zimmer.
"The coaches are great – I love Coach Zim' and Coach Zim'," Dooley said. "It's nice to be able to learn from some of the best."
Adam Zimmer, who joined his father in Minnesota when Mike Zimmer was named the team's head coach in 2014, is known by his players as being incredibly detail-oriented.
Dooley referred to Adam Zimmer as a perfectionist but added that it's a positive thing.
"If we have something that's a little off, he can correct us, and it makes us better players," Dooley said.
He added that the position coach is "big into team camaraderie."
"I know all the LBs are excited when other people are making plays, that kind of stuff," Dooley said, his point having been **illustrated in Saturday night's practice** during an interception by Eric Wilson. "I think that's definitely a big part of it, because it's not football unless you're having fun."
Here are three other topics covered with Vikings.com: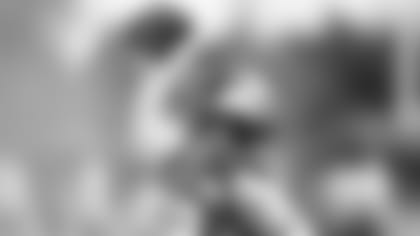 There are a lot of young players in the LB room; what is it like to have the opportunity to learn from Anthony Barr and Eric Kendricks?
"Those two are very generous where if you have questions, if you're not sure about something, you can feel free to ask them, and they'll answer and tell you what you need to do or what you need to fix. It's awesome to have guys who have a lot of experience and who have been here for multiple years who know the system and know how everything works. They're very cool to talk to, and you can always feel free to ask them anything."
Growing up in Illinois, what were your impressions of NFC North football, and what does it mean to be part of that division now?
"There's a lot of hard-nosed football players that want to be physical, run the ball, and I feel like that's kind of what I'm about. I know what's what Coach Zimmer's about – both Coach Zimmers – and so it's just cool to be able to go from, playing in college that's what we loved to do, and now to come here and have that exact same mentality, it's cool to have that. It's an honor to be here, and I'm excited for the future."
What is your go-to movie?
"My favorite movie of all time is Remember the Titans. I haven't yet this year, but every single camp I'll watch it. I have to get to it this year. Remember the Titans, I've probably seen it 60, 70 times. I can quote almost the entire movie."
Do you have a favorite line?
"Probably whenever Gary and Julius are going back and forth, when they're saying, 'Strong side.' 'Left side.' "
_Editor's Note: This series will run frequently during 2018 Vikings Verizon Training Camp. It will offer a quick snapshot of players on Minnesota's roster who are looking to make a name for themselves in camp. _