EAGAN, Minn. – Horace Richardson is making the most of his time during Vikings Verizon Training Camp.
The cornerback has played primarily with the second-team defense thus far and feels positive about his progress thus far.
"Things have been going pretty well. Just coming out here every day and trying to get better – use my technique and just control what I can control," Richardson said.
The Vikings signed Richardson in 2017 as a rookie free agent, and the SMU product spent the season on Minnesota's practice squad. Richardson said the year of experience allowed him to learn from the veteran corners.
"I get to sit behind 'Zay' (Xavier Rhodes) and 'T' (Terence Newman) and guys like that, so I just pick up stuff from them and pick their brains as much as possible," Richardson said. "It's pretty fun to work with 'T.' I worked out with him in Dallas back home, and that was pretty cool. I just kind of stay in his pocket, because he's been around for pretty much longer than [any defender] in the league at this point, and he's still going strong."
Added Richardson: "Anything that I can learn from him is good."
Here are three other topics Richardson talked about with Vikings.com: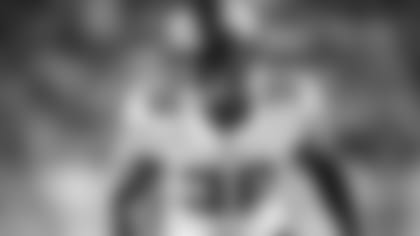 On the age range of Vikings DBs (21-39)
Richardson chuckled when asked about the age range of Minnesota's defensive backs and dynamics of the position room.
"It's a whole bunch of kids. It's a whole lot of kids in there," Richardson quipped. "But we take care of business out on the field, so I guess that's all that matters. We bond perfectly fine; it's fun. We get to have fun in there, and then we come out here and handle our business."
On working with Vikings defensive backs coach Jerry Gray
"Coach Gray really helps me – he changed my press technique [after coming from] college. In college, I used a different technique, and I switched it up; I use his technique now. Basically whatever he tells me to do, I catch on pretty quick. I try to just do what he tells me to do.
"He's big on the little things, like most coaches are. Me and Coach Gray, we have a good relationship."
On earning a degree in environmental studies at SMU
"I picked it up in college. I started as a geology major and am actually just a couple credits off from getting that degree, too.
"I love being outside, [but] it's deeper than what I can get into right now."
Editor's Note: This series will run frequently during 2018 Vikings Verizon Training Camp. It will offer a quick snapshot of players on Minnesota's roster who are looking to make a name for themselves in camp.