Fuel Up To Play 60 | Minnesota Vikings – vikings.com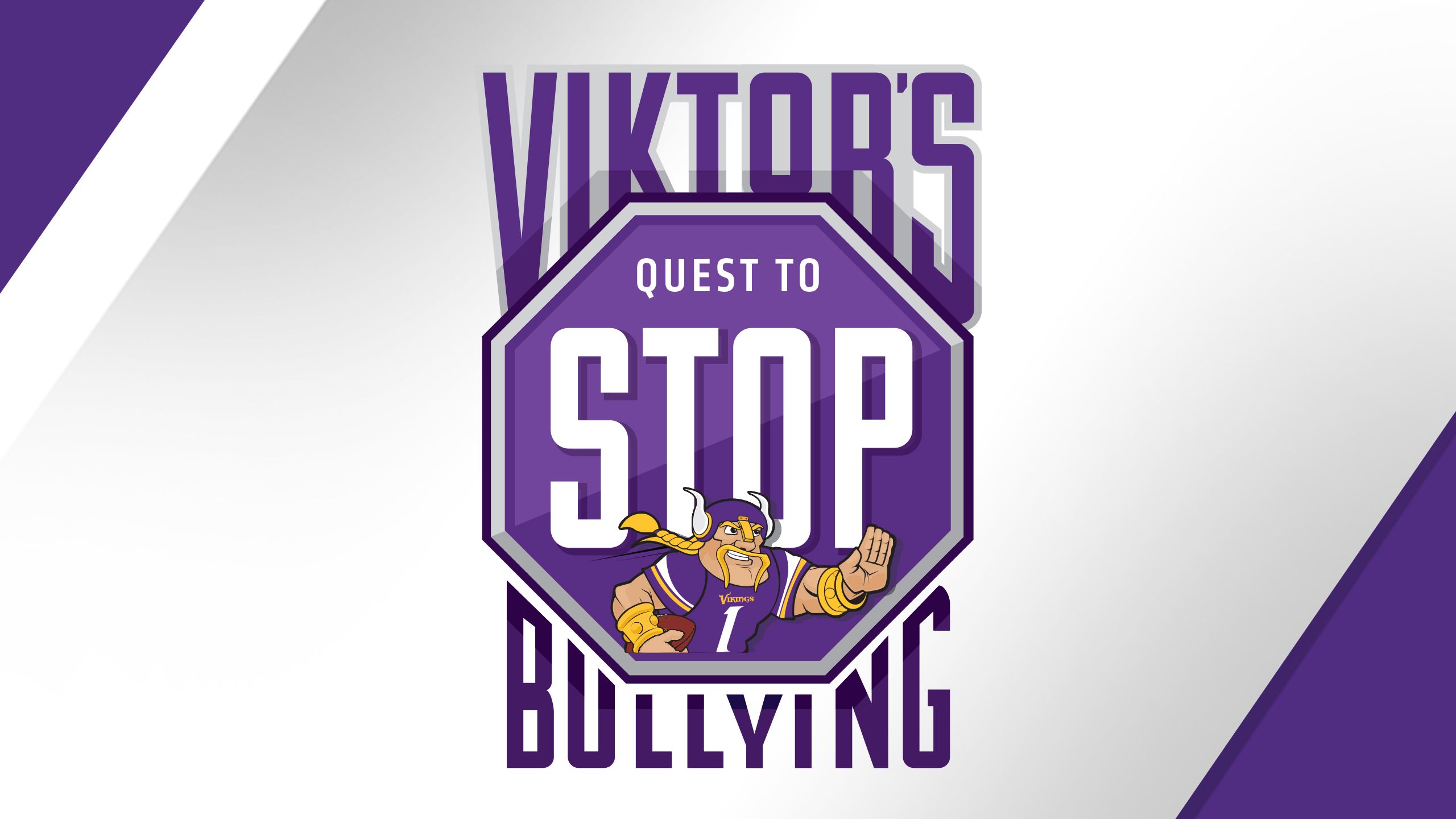 Welcome to the Viktor's Quest to S.T.O.P Bullying program, presented by the Minnesota Vikings and Buffalo Wild Wings.
Viktor's Quest to S.T.O.P Bullying is geared toward elementary school students in grades K-6. This live assembly is designed in partnership with PACER's National Bullying Prevention Center to complement bullying prevention education students receive at their school by empowering students in Minnesota to identify and S.T.O.P bullying in their schools.
The assembly features Viktor the Viking and an emcee live at the school, and includes video guests throughout the show, including Adam Thielen (Vikings Wide Receiver), Danielle Hunter (Vikings Outside Linebacker) and members of the Minnesota Vikings Cheerleaders sharing Viktor's acronym S.T.O.P and informing students of four common types of bullying and four common roles people play in the bullying.
Assembly Information:
Assembly length runs approximately 35 minutes
The program is provided at no cost to your school
Schools will be offered an assembly based on availability on a first-come-first-serve basis throughout the school year
Additional supplemental resources can be found by visiting www.pacer.org/bullying
Registration coming August 2023