Fuel Up To Play 60 | Minnesota Vikings – vikings.com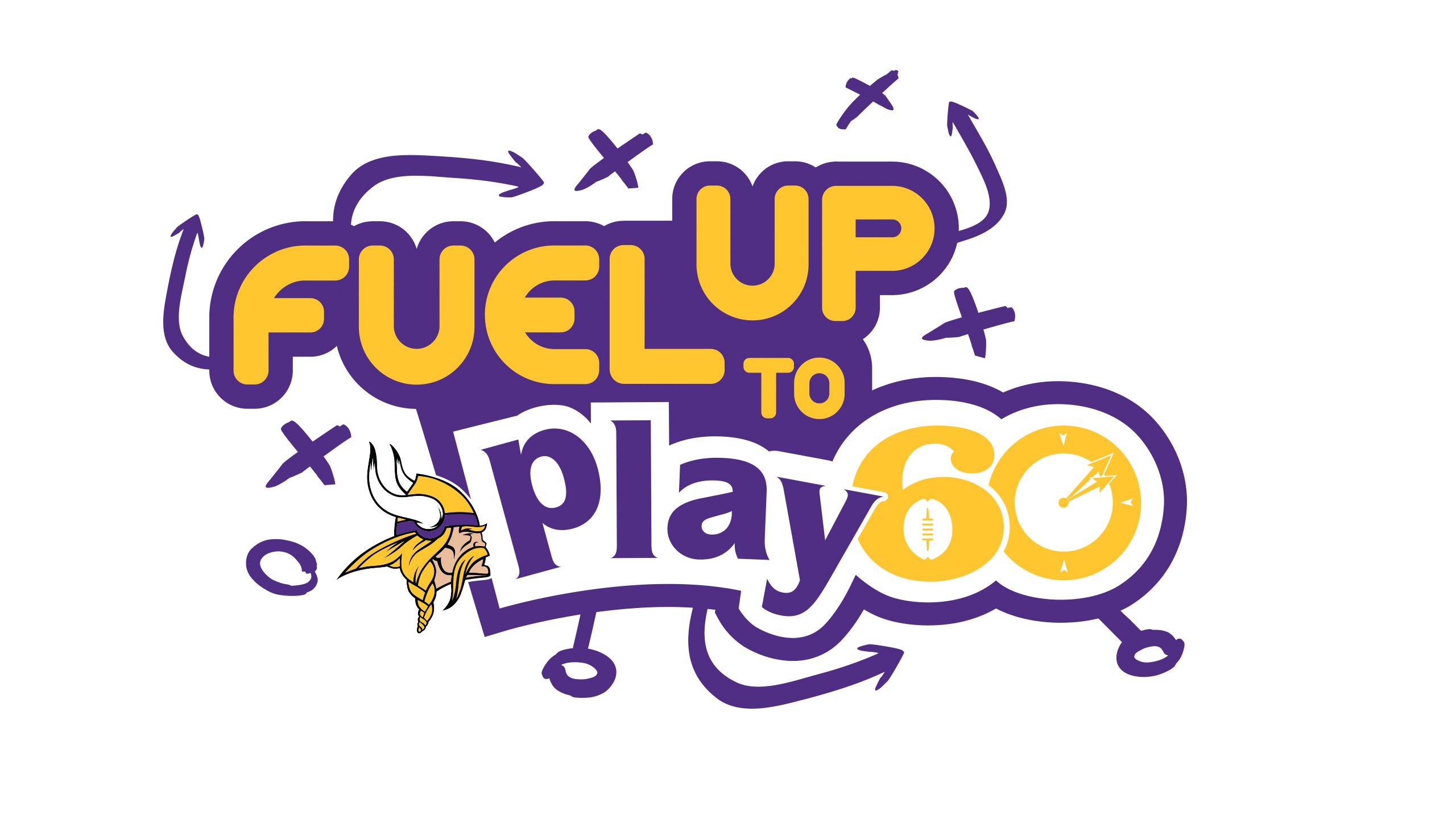 Hello!!! My name is Viktor the Viking and I'm the official mascot of the Minnesota Vikings. I'm here to tell you about a fantastic school assembly program entitled "Fuel Up to Play 60 with Viktor," presented by the Minnesota Vikings and Midwest Dairy.
"Fuel Up to Play 60 with Viktor" is geared for students in grades K-6 and has transitioned to a virtual assembly for students and teachers for both in school and distance learning. The assembly motivates students to make healthy food choices using MyPlate, promotes breakfast to support learning, and shares the importance of being physically active every day.
In the program, Viktor is joined on the video with members of the Vikings organization, such as Paul Allen (Vikings Radio Network), Dalvin Cook (Running Back), Eric Kendricks (Linebacker), Eric Sugarman (Vikings Head Athletic Trainer), Remi Famodu (Team Nutritionist) and several Minnesota Vikings Cheerleaders sharing key information on the importance of making nutrient rich food choices, being active for 60 minutes each day, plus showcasing an exclusive behind-the-scenes glimpse of the Minnesota Vikings practice facility. Students also get a quick tour of a local dairy farm as Viktor learns how milk gets from the farm to your school.
Logistics:
• Virtual assembly video runs 30 minutes
• The program is provided at no cost to your school
• Schools will be offered an assembly on a first come first serve basis throughout the school year
• We will work with schools to accommodate various school learning models
• Schools must be registered as a Fuel Up to Play 60 school at www.fueluptoplay60.com
• Visit the Fuel Up to Play 60 website for additional tips to activate the program in your school
To schedule your virtual assembly, please click on the link below.