Kentrell Brothers' pregame routine is quite the throwback.
The Vikings linebacker and key special teams core player can be seen catching passes in the end zone, often plucking pigskins from the air with one hand, making it look as easy as picking a ready apple.
"I really do it just to get my shoulders loose, and I get to run up and down the field after we do our stretches," Brothers said. "Really, it's because I miss doing that in high school, playing receiver and getting to catch the ball. Now I get the opportunity to do it, so I'm going to keep it up."
Brothers played defensive end and receiver at Guthrie High School (Oklahoma), becoming the first 1,000-yard receiver in school history.
"I did that twice, and it's crazy because I played both sides of the ball, which I don't see happening now. I don't know how I did that," Brothers said. "Junior year, I think I had 1,100 yards of receiving and 18 sacks. My senior year, I had 1,300 yards receiving and 16 or 17 sacks."
Brothers' prowess in football took him to Missouri. He overlapped with the Tigers final season in the Big 12, but was redshirted with an injury, and first four in the SEC. Mizzou began SEC play with consecutive appearances in the conference title game and had an upset win at No. 7 Georgia, a place he identified as his favorite college venue.
Vikings General Manager Rick Spielman was in attendance the night that Brothers recorded 14 tackles, forced a fumble and blocked a punt against Mississippi State in 2015 on the way to leading FBS with 152 tackles. The Vikings selected Brothers in the fifth round in 2016.
"I remember him being there," Brothers recalled. "That was a crazy game, actually, because they had some weapons. They had [Dallas QB] Dak [Prescott]."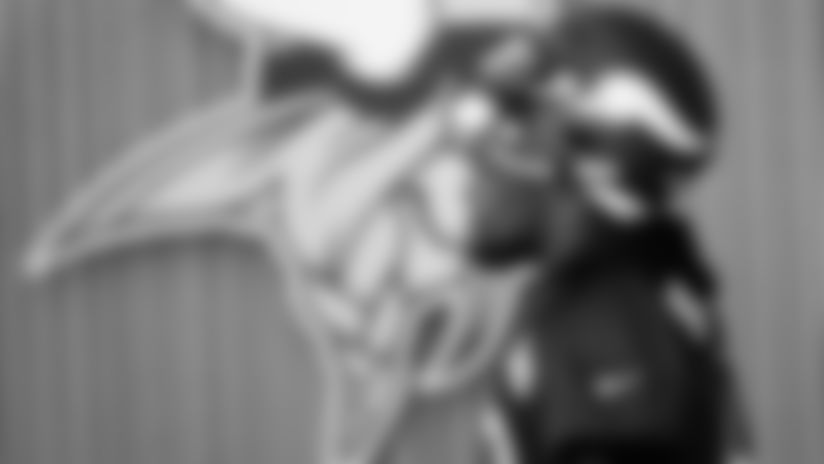 The first time that Brothers stepped into an NFL venue was Jan. 3, 2014, when he helped Mizzou beat an Oklahoma State team that didn't offer him a scholarship at AT&T Stadium.
"Seeing that big ol' screen and that brand-new stadium at the time, it was just unbelievable," Brothers said. "I got here, and my first year here was the first year in the new stadium. That was one of the greatest things I think I've ever been a part of, knowing I could get a locker in there, get to play in there in a stadium like that.
"I got to see the doors open and the SKOL Chant, and I was like, 'Man, these are some crazy things happening right now,' " he added. "I'm thankful because this stuff is not easy. We might make it look easy, but it's hard to get here. I'm thankful for still being able to be here."
So while Brothers is incredibly grateful for all the places that football has taken him, he still loves to reminisce about the glow on Friday nights after going from fullback to halfback to receiver to defensive end before becoming a linebacker.
"That's something I miss every day, those Friday night lights," Brothers said. "You don't really think about it when you're in high school, but you get here and you miss those days."
Brothers said he enjoys working with youth of all ages and would like to be a counselor/coach when he wraps his playing career.
"I like making them smile, I like making them happy, so anything I can do to work with kids once I am done with football, I would be glad to do," Brothers said.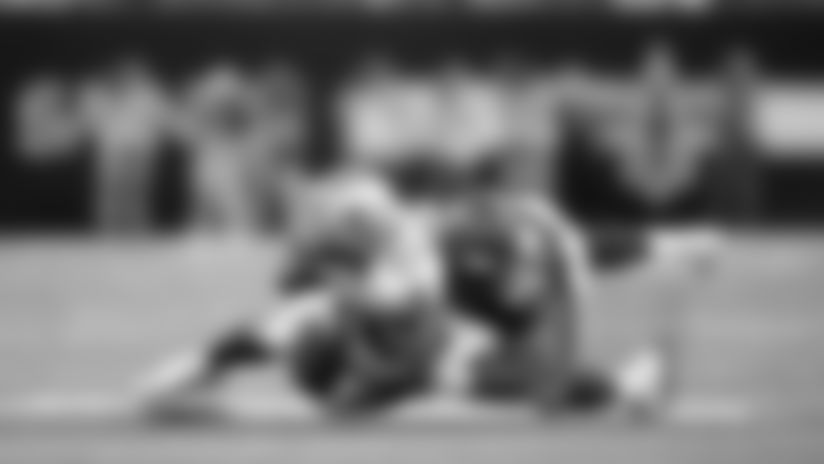 We caught up with Brothers for a recent Timeout.
Q: How did the new special teams rules on kickoffs affect you last year?
A: At first, they were kind of difficult to, not really understand, but just get used to. You get used to doing things a certain way for two years and being really successful with it and then turn around and switch it up. But they're trying to keep the game safe, which I understand completely. A lot of injuries can happen, and you've seen some really bad ones that people don't make the best recoveries from, so I respect the decision to keep players safe. It's on us to get used to them.
Q: You also played high school basketball and tennis. There's usually not much overlap between tennis and football. What drew you to tennis?
A: I liked playing ping pong and had a lot of friends who played tennis. I was also out of football and wanted to play another sport. I was thinking about track, but I wasn't fast enough, and I also didn't think I would be very good at it. [Tennis] was fun. I played in a couple of tournaments. I only played one season, but I learned a lot. Footwork is crazy, and serving is the hardest thing I think I've ever done in my life.
Q: Do you know more about The Office than anyone on the team?
A: Definitely. I started The Office in November of 2017, and I don't think I go two days without watching at least one episode. I might have watched every episode at least 50 times.
Q: Do you have a favorite episode or character?
A: Dwight. It would be Michael Scott, before he left, but after that, it's definitely Dwight. My favorite episode is probably the CPR episode. That's hands-down the funniest thing. It's so random, the most random things happen and make me laugh.
Q: If you could award yourself or a teammate a Dundie Award, what would you pass out?
A: Probably give it to [Eric Kendricks] for best hair. I still don't understand how he doesn't have a Head & Shoulders sponsorship. He actually cut it a little bit. It looks nice now. I would probably give Jayron [Kearse] the whitest shoes like they gave Pam.
Q: Do any teammates compare to characters in the show?
A: I would say Jim would be [Anthony Barr], just for the sarcasm. I would call myself Michael Scott, just because I'm random with all of the things that I say. Dwight, I don't know if there would be a Dwight. There's not a Creed, definitely not a Creed. Ben [Gedeon is] probably mad at me, but sometimes I feel like Ben and Kevin are similar. I don't know why. Sometimes I feel that way. I told him that, too, but Kevin is one of my favorite characters.
Q: Have you and Kirk Cousins bonded over your love for the show?
A: He overheard me talking about it one day, and I found out that he watched it all of the time, so we would take quizzes on his phone, talk about episodes and look at clips. I tried to get [Kendricks and Barr] to watch it. Ben [Gedeon] loves it.