After Further Review is a deeper look at plays or stats after Vikings games…
Adam Thielen scored Minnesota's first touchdown Sunday on a 35-yard pass from Kirk Cousins, providing a strong start to what became a 34-14 victory.
Thielen's ability to run routes, Oakland's respect for the run game up front and Stefon Diggs on the back end helped make the play, but the most important part was Cousins having time to let things develop.
Q1, 11:21 remaining — First-and-10 at the Oakland 35
After a 20-yard gain to tight end Irv Smith, Jr., on the previous play that stemmed from using all three tight ends on the 53-man roster, the Vikings shift to 12 personnel with Dalvin Cook at running back and tight ends Smith and Kyle Rudolph.
Minnesota lines up Smith as a receiver at the left of the formation, Thielen in the slot, uses Rudolph in-line next to left tackle Riley Reiff and has Diggs on the right side of the formation.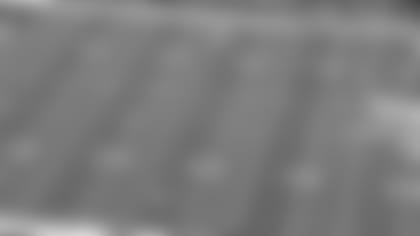 Cousins takes the snap and fakes a handoff to Cook as the offensive line shows an outside zone running play to the right.
The quarterback goes backward to the 45-yard line and bootlegs to the left. When Cousins reaches his stop point on the bootleg, he has plenty of time and space to survey the field.
Smith has run a route and posted up in the left flat. Diggs is working his way across to the left side of the field. Thielen is now angling toward the right sideline.
The most important part of the play's execution is Cousins having time and space because the Raiders defensive front has committed to stopping the run. Their players have been moved the direction that Minnesota wanted them to go.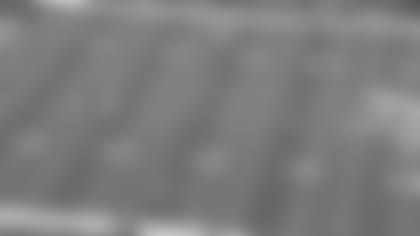 The next aspect is Thielen's ability to create separation and confusion. He sells a corner route to the left while working against safety Curtis Riley, who has help over the top from fellow safety Karl Joseph.
Instead of going to the left, however, Thielen reverses course.
Joseph buys out on going to his right, leaving nothing but green turf and purple end zone once Thielen has a step on Riley. Cousins makes sure he puts it on the money and takes a hit for doing so, but Thielen catches the ball in stride at the 11.