Trae Waynes always knew football wasn't forever.
While he loved defending receivers and tracking the pigskin through the air on game day, Trae also kept his eyes on a post-playing career.
"I realized that football wasn't something I wanted to do until the wheels fell off," Trae told Vikings.com.
Drafted 11th overall by Minnesota in 2015, the cornerback played five seasons in Purple before spending two seasons (one of them on Injured Reserve) with the Bengals. Trae started 53 of 74 games for the Vikings and totaled seven interceptions, 247 tackles and 42 passes defensed.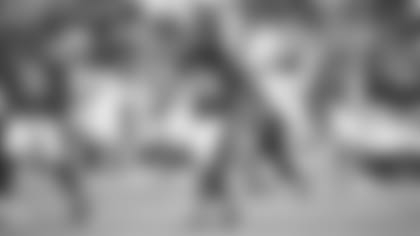 Partway through his time in Minnesota, Trae and his wife Kyra got into the vacant land business as a way to earn some income outside of football. The couple found and purchased farmland at inexpensive prices, then renovated and reworked the acreage with an original intent to resell.
Trae recognized, however, that in prepping the land for profit, it naturally was being transformed into prime hunting space.
It was then he and Kyra decided to keep and maintain the land themselves and start a guided hunting business of their own, Home Grown Outfitters, which they launched in 2018.
Interestingly, Trae didn't actually have much previous hunting experience.
The Kenosha, Wisconsin, native grew up loving the outdoors – sometimes fishing with his father and enjoying visits to his grandparents' Illinois farm – but never learned to hunt.
"I've never really been able to do it because football is the same time as hunting season, and my family members weren't big hunters," Trae said. "But I always had an appreciation for it."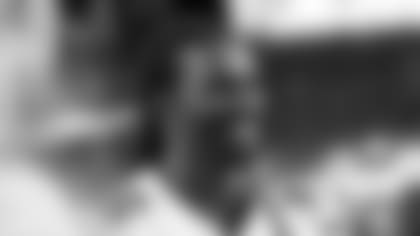 The first time he deer-hunted was during his time with the Vikings. After completing Monday meetings at the Vikings training facility, Trae made the drive to Buffalo County, Wisconsin, where he met up with a close friend, Jeff Althoff.
The duo hunted Monday night and Tuesday morning, taking advantage of the NFL off day, and Trae drove back to the cities Tuesday evening to make it back for the week's practices.
"I did what I was able to at that point," he said.
As Home Grown Outfitters got off the ground, Trae leaned on outside support that allowed him to keep his primary focus on football. Jeff and Joey Althoff came on board to help direct the company, and Kyra also hit the ground running with daily goings on.
"I saw a lot of people in my position – one, either not spend the money they made wisely, or two, not plan for the future until they were done playing and didn't have a steady income coming in," Trae said. "I just learned from what I saw and experienced and just tried to go off of that and plan for the future."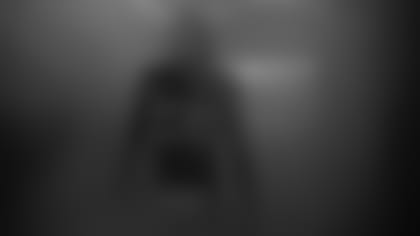 Kyra echoed Trae's thoughts, saying the couple had been struck by documentaries that showed successful athletes hitting financial hardships after retiring.
"We knew that wasn't going to be us; we had amazing guidance to make sure it wouldn't be us," Kyra said. "Seeing Trae gain this passion for the outdoors and hunting, a territory we hadn't necessarily explored before, was amazing.
"Football [can wear on you] as the years go on, so to see his eyes light up about something again makes it all worth it," she added.
After battling injury throughout two seasons in Cincinnati, Trae hung up his cleats and transitioned full-time into Home Grown, where he helps oversee the bookkeeping, regularly visits the company's 22-plus properties, meets and welcomes clients during the pre-hunt camp period and assists with habitat work.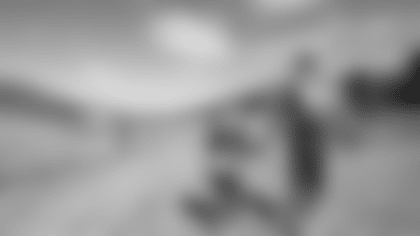 From trimming back foliage to create shooting lanes, to putting in food plots and water holes, setting up trail cameras and hanging deer stands, Trae puts "getting your hands dirty" into action.
"You name it, we do it," he said. "Anything to improve the deer habitat and just the habitat in general. We plant thousands of trees across our properties."
While some outfitters implement high-fence hunts for their patrons, Trae is proud of the fact that Home Grown doesn't use any fencing.
"We want our clients to be able to hunt ethically," he said.
Home Grown is the only outfitter that owns every farm hunted by clients and reinvests every client dollar back into the farms. In the five years since its opening, Home Grown has purchased and renovated farms to create world-class hunting properties – 22 in Buffalo County, Wisconsin, and another in Kansas.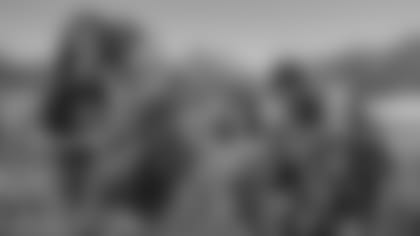 "My favorite part of H.G.O. is that it's family oriented," Kyra said. "Not only that, but it's a year-round grind to make sure our clients have the best of the best world class experience when they come to us each fall.
"Just like the football 'offseason' when the guys are training for the next season, in the hunting 'offseason' we are on our properties doing habitat renovations and making sure it's all seamless for the coming fall," she added.
Trae, Kyra and their three young daughters – Layla, Leighton and Aspen – moved to Montana in June 2022 but continue to be as involved in the business as ever before. Trae travels back to Wisconsin 2-3 times per month, and correspondence with employees and clients is a daily responsibility.
Layla, Leighton and Aspen get excited for any chance to visit The Lodge, Home Grown's main camp and lodging facility, and also love hunting for "sheds," the antlers that deer shed each spring.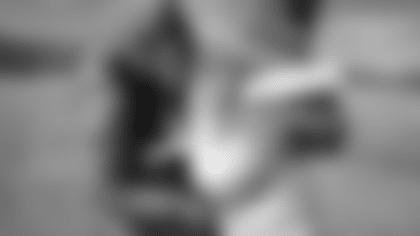 Collecting the fallen frames (antlers) helps Trae and his colleagues track which deer are still on the farms after the winter.
"You can pick out certain characteristics from the frame," Kyra explained. "The antlers typically grow, but certain characteristics – brow tines, certain points, etcetera – remain similar.
"Shed hunting enables us to go back through our trail camera pictures and know which deer made it and will be mature enough to target in the fall," she added.
Home Grown last weekend held its third annual shed hunting tournament, which resulted in six teams of competitors finding 157 sheds across 15 farms and 4,000 total acres. Of the 70 individuals who participated, only half of them actually hunt when autumn rolls around.
It's a reinforcement of Home Grown Outfitters belief that that the outdoors has "something in it for everyone."
(See below video for recap of the 2022 shed hunting tournament.)
Trae called the shed hunting tournament "an adult Easter egg hunt," noting that it's one of his favorite events every season.
"Kyra loves it, the kids love it, I love it," Trae said. "It's fun. It gets you outside, and you're walking around, it's good exercise, and it's just a fun thing you can do with anybody."
Seven-year-old Layla, the oldest of Trae and Kyra's daughters, enjoys the shed hunting but understands the hunting portion of her parents' business and has expressed interest in learning herself.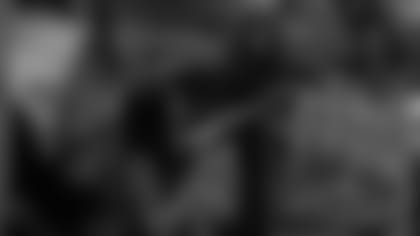 Trae plans to take Layla on her first hunt this fall – "She keeps telling everyone she sees," Kyra said – and she even will be featured in an episode of the company's popular YouTube series, "Love the Grind TV."
Vikings fans may be surprised to learn that Trae regularly films television production, as he tended to be one of Minnesota's less vocal players.
"I'd like not to be on TV," Trae acknowledged, laughing, "but it's just part of the business."
He pointed out, also, that speaking about a business he's passionate about comes easier than fielding media questions.
"We're talking about what we're doing as a business, the hunts our clients are having and hunts that are featured on the show, so it's fun," Trae said.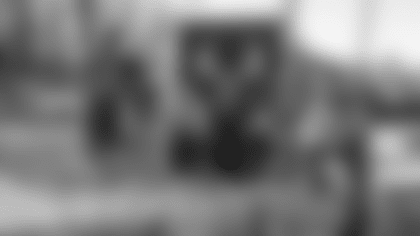 Love the Grind TV spotlights individual hunts, but it also provides viewers with "how-to" videos around the outfitting business, such as planting spruce trees and the strategy behind water-hole placement.
And because Trae and the Home Grown staff pride themselves on taking quality care of their farms, the company is intentional about "on" and "off" times for hunting.
"We don't like to over-pressure our farms. Some outfitters will lease their land from farmers, and they're cycle hunters in and out, as many as they can, week-in and week-out," Trae explained. "But we bring in a certain number of hunters, and then we're on a week and off a week. So we give our farms a break instead of having multiple people on a farm every single day, every single week.
"We do have off years; so 2023 is actually an off year," Trae continued. "We won't be bringing in clients this year. We're going to let our farms sit, let the deer be, and then when 2024 hits we'll start back up again, and I think our clients will be very happy with the results."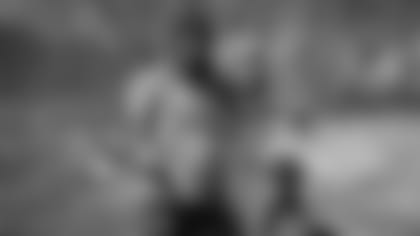 In the meantime, Trae looks forward to enjoying some more intimate family hunting trips … and, hopefully, getting his first whitetail deer.
"I didn't hunt this year on our farms because I wanted to really enjoy camp and, it being my first time there since retiring, just interacting with all the clients and things like that," he said.
While he anticipates that first experience, Trae already has bagged a bull elk in his own backyard. He and Kyra each got a bison on a hunt in Plains, Montana.
Trae and Kyra enjoy hunting, to be sure. But they also take it seriously and view it as not simply sport but a sustainable practice.
"We don't just shoot animals to shoot them," Trae emphasized. "We process and harvest and eat the meat we have from the kill. With the two buffalo, we have 600 pounds of meat in our freezer just off that alone. We make sure it's being utilized."
From football fields to farm fields, Trae has taken a unique journey. And he wouldn't trade it for the world.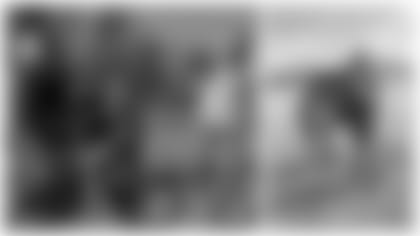 He's thankful to have called himself a Minnesota Viking, and he's thankful for post-NFL opportunities and spending his days outdoors.
"It's just peaceful," he said, smiling. "When we were in Minnesota we lived on [Lake Minnetonka], and I remember when we first moved out there, we knew the Vikings were moving facilities from Eden Prairie to Eagan, so it was like, 'Man, it's gonna a long drive,' but we wanted to live in a place that made us happy.
"In the summertime, whenever I'd come home from practice or camp, we'd go on the boat and just go fishing or ride around," Trae added. "We do football 24-7, so it's nice to do something with the family and just escape."
Editor's note: Thank you to Ken Koch, who with his extensive hunting experience helped me prepare for this interview and story. And thank you, Mr. Koch, for believing in me as a writer early on as my fifth- and sixth-grade teacher.