When Mark Pothen heard a knock on Father's Day and answered the door, he never expected who he'd see on the other side.
Walking up the sidewalk was none other than Vikings Legend Tommy Kramer, one of Mark's all-time favorite players.
"How are ya?" Kramer asked, as if the two were old buddies simply catching up. "Nice to see you."
Mark's son, Andy, who was hosting the family get-together, had told Mark that his gift was being delivered that afternoon. But even he was caught off-guard by the special guest.
Andy had reached out to Kramer via social media and explained that Mark recently had been laid off from his job of more than three decades. He shared how much his dad meant to him – how he had held the family together years earlier when his mom, Chris, had been in a coma and hospitalized for nearly a year.
"It just taught me so much about how much he cares, what it means to be a good father and a good husband – the emphasis he placed on family and all the sacrifices he made to make sure that our family was running and that he was faithful to his vows he made to my mom on their wedding day," Andy explained.
He asked Kramer about the possibility of receiving a signed photo in exchange for a donation to a charity of Kramer's choice. Shortly after sending the request, Andy received a message back from the former quarterback who said he wanted nothing in return, only to help make Mark's Father's Day a special one.
Kramer said he'd send his friend, Buddy, by the house with an autographed jersey and even offered to FaceTime with Mark for a few minutes.
"I thought, 'Holy buckets, that's going above and beyond,' " Andy said.
So Kramer's in-person visit was a surprise no one expected.
"Buddy and I were talking and said, 'Let's go there and give him a jersey and pictures,' " said Kramer, who gave signed photographs to Mark's family members. "It makes them feel good, but it makes me feel good at the same time."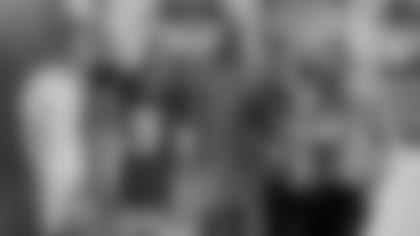 An afternoon with Michael
Those who follow Kramer on Twitter know the gesture isn't out-of-character.
The kindness he shares dates back to his playing days.
Kramer played for the Vikings from 1977-89. He led Minnesota to 15 comeback victories and 19 game-winning drives, including his starring role in the Miracle at the Met in 1980, when he threw a Hail Mary touchdown pass to Ahmad Rashad as time expired. He appeared in six playoff games during his career in Purple.
Mark remembers riding his bike to the local Tom Thumb store, buying a bag of chips and pedaling home to watch Kramer and the Vikings on an old black-and-white TV.
"One thing about him, he was probably one of the toughest quarterbacks around at that time. It seemed nothing would keep him down," Mark recalled. "He would just keep getting up after taking a pounding. … The determination of the guy was just unbelievable."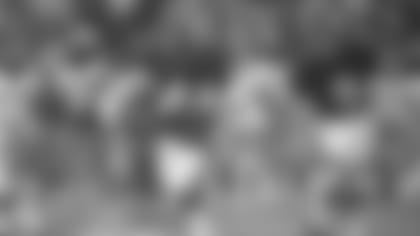 Kramer left his mark in the Vikings history books, to be sure. But his impact off the field was arguably even greater.
In 1982, Kramer was made aware of Michael Merrill, a 2-year-old boy battling a severe illness of his immune system while doctors searched for answers and treatment. Even at that young age, Michael loved football, the Vikings and especially Kramer.
Michael's mother, Lori, explained that football became a distraction for her son who essentially lived at the children's hospital – "something to look forward to in a life that mostly was filled with hospitals, doctors and medical procedures."
"Football" was one of Michael's first words. Lori and Michael's father, Doug, hung a poster of the 1981 Vikings on their son's bedroom door when he was 18 months old, and he learned his numbers by pointing to jersey numbers.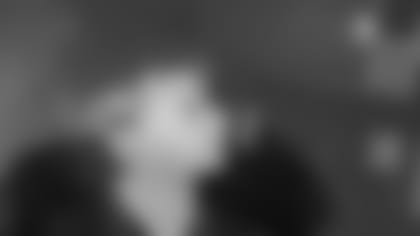 "We would play a game by asking him, 'Who's our man?' And Michael would point to Tommy Kramer and shout, 'Tommy!' " Lori recalled. "We'd ask, 'Who does he throw to?' And Michael would find Ahmad Rashad on the poster and say 'Number 28...Ahmad.' We'd ask 'Who else?' And he would search for Sammy White and enthusiastically reply, 'Sammy.'
"The game would proceed through the roster," Lori continued. "When we moved to Children's Hospital a few months later, Michael would show that poster to all the nurses, doctors and therapists who worked with him, and it was clear that Tommy Kramer was his hero."
Michael spent his TV time at the hospital watching the Vikings or The Muppets, Doug remembers fondly.
The toddler recognized Kramer when he entered a game on television – and he recognized him when entered his hospital room one day early in the 1982 season.
"I remember it was a tough day for Michael; he was sitting on my lap feeling pretty crappy," Lori said. "But all of a sudden he sat up and pointed out into the hall. His eyes got big, and he told me Tommy Kramer was at the door. When I turned around, I saw it was true."
The quarterback spent more than an hour that day with Michael, just like he would spend more than an hour at the Pothen home on Father's Day four decades later.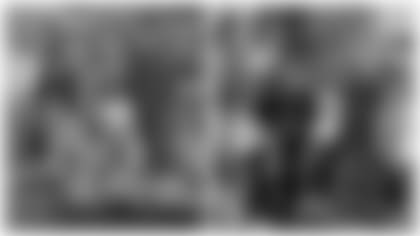 "Michael was shy, but Tommy stayed to hear all about the little boy who so clearly idolized him," Lori said.
When Doug arrived at the hospital that night, he was unaware of Kramer's visit.
"Michael had a huge smile on his face and said 'Tommy' to me. I replied that the Vikings weren't playing on TV that night, but he kept smiling and saying, 'Tommy,' " Doug said. "Pretty soon his nurses were standing at the door, and [they and] Lori told me about the visit where Michael got to see our favorite player."
Added Lori: "I remember thinking at the time that he was such a kind man. Michael talked about that visit for the rest of his life."
Five months later, Michael passed away on Feb. 27, 1983, at the age of 3. Kramer personally sent a card to the family upon hearing the news.
He also had sent a card two months prior when Michael's sister Libby was born. While too young to remember Michael, Libby and their sister Megan have shared his love for the Vikings.
"Michael tried to get me to kick a football on my first day home from the hospital after being born," Libby said. "The pictures of Tommy visiting my brother in the hospital hung in our family room growing up, and Michael's 1981 team poster was framed in our playroom for my entire childhood. But I will admit, when my dad tried to teach me game strategy on the back of a napkin when I was 6, I thought we were playing tic-tac-toe."
The Merrills never forgot the love that Kramer showed them during a difficult time. And he never forgot Michael and his family, either.
When Kramer received a request for a signed photo for Megan's son Noah, Michael's nephew, he – you guessed it – decided to make a special appearance.
Nearly 40 years after visiting Michael in the hospital, Kramer showed up to Noah's 7th birthday party in Elk River, Minnesota.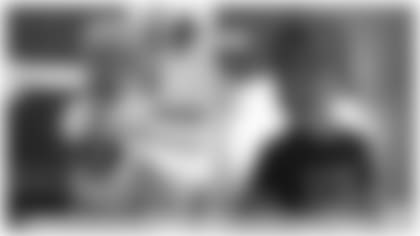 "Tommy just has a huge heart," said his friend, Buddy.
"It's amazing," Kramer said of making surprise visits. "It touches you, very much so."
Megan and her husband, Don, were stunned when Kramer arrived at their home and that Noah and his younger brother, Kellen, were able to meet "Uncle Michael's favorite football player" after hearing so much about him.
"We simply can't believe that Tommy Kramer took the time out of his day to attend the party, stay and hang out, graciously sign numerous autographs, and take pictures with anyone who asked," Megan said. "He was so kind. This is a day our family will always hold near and dear to our hearts.
"It literally brought Michael's memory to life," she added. "And seeing as I was born after Michael passed away, it made the stories and pictures I've seen and heard since I was a baby come to life for me, too."
Libby called it a moment she'll always remember and commented on Kramer's "normal guy" demeanor.
"Over the years, you kind of build someone up; they are a celebrity," she said. "But Tommy was 'just' a very nice man who cares about other people. And I'd put the word 'just' in quotes, because being kind is really the most important thing. Way more important than passing a football around, Tommy gave my family a moment of happiness at a time when we really needed it. And then he did it again for my nephews.
"They love their jerseys, and it's fun to think of the boys having Tommy Kramer memorabilia hanging in their playroom, just like Mommy and Auntie Libby had," Libby added.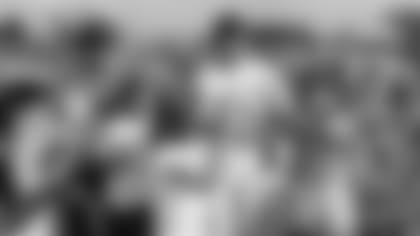 The Pothen family describes Kramer in a similar manner, emphasizing his down-to-earth nature.
The former quarterback spent time getting to know Mark and his family. He chatted with father and son about his playing days while perusing Andy's Vikings memorabilia collection, asked Chris about her recent health and initial recovery after her hospital stay, and interacted with Andy's young daughters.
"You always hear that these players do so much on and off the field, and that's just kind of one example," Mark said. "He had some stories about the old days, and it brought back a lot of memories of that era of football. … It was really a neat experience."
Added Andy: "It speaks to the person that Tommy is and the importance of putting a smile on somebody's face during a tough time."
Kramer decided long before he ever made it to the NFL that he would go above and beyond for fans should he make it to that level.
As a youngster who dreamed of one day playing in the pros, Kramer attended a Cleveland Browns training camp session at Alamo Stadium in San Antonio.
"I went to the stadium to try to get autographs, and those guys wouldn't sign autographs," Kramer recalled. "When I was a kid, that's what I wanted to do, play quarterback in the National Football League, and I said, 'I'm going to sign a lot of autographs for people.' You know, it's just little things you can do to make people happy."
When Kramer achieved his dream and joined the Vikings as a first-round draft pick in 1977, he followed through on his childhood commitment.
"At training camp [in Mankato], I'd sit there an extra hour after practice and sign autographs for kids and parents," he said.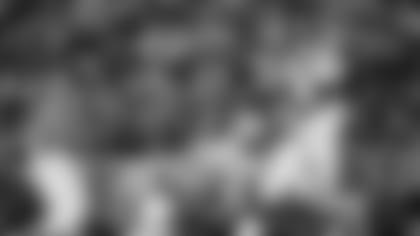 Andy was too young to have attended Vikings Training Camp when Kramer was on the roster, but while growing up he learned plenty about one of his dad's favorite players.
"When he first started to teach me about players and positions and stuff, he'd always talk about Tommy Kramer," Andy said.
The year that Andy was born, 1986, Kramer started all 13 games he played and was named PFW NFL Comeback Player of the Year. He was 208-of-372 for an even 3,000 yards, 24 touchdowns and 10 interceptions, and he finished that season with a career-high and league-leading passer rating of 92.6 en route to his only Pro Bowl appearance. On Sept. 28, he racked up an impressive six touchdown passes – to four different targets – against division-rival Green Bay.
"My dad has as much dislike toward the Packers as probably any Vikings fan could possibly have," quipped Andy. "I remember him saying, 'The year you were born, Tommy threw six touchdowns versus the Packers.' And he would talk about how he got the nickname of '2-Minute Tommy' because of his ability to engineer comebacks."
Mark told Andy about the Miracle at the Met and detailed other notable game-winning drives throughout Kramer's career.
"He remembered all the stats," Andy said. "I think it was easier for him to remember Vikings stats than some of his own family members' birthdays and anniversaries. He's always had such a passion for the Vikings and definitely has instilled that in me."
Reflecting back on this year's Father's Day experience, Andy said he hasn't seen his dad smile that much in quite a while. And even several weeks past the holiday, barely a day goes by that Mark doesn't bring it up via a text or phone conversation.
"Or he'll say, 'I had to watch that clip again today because I still can't believe I met Tommy Kramer,' " Andy said. "It was just a very special day and one that we'll probably talk about for the rest of our lives."
The Merrill family shares similar sentiments.
Megan said that Noah's birthday party surprise brought the family's "Tommy Kramer story" full-circle.
"To think it all started when they only had their one son," Megan said. "And now, so many years later, they got to celebrate with Tommy Kramer, their two daughters, son-in-law and two grandsons … and I know Michael was celebrating with us, too."
The Merrill and Pothen families are just two among countless that Kramer has positively impacted over the past 40-plus years.
It's been some time since Kramer last laced up his cleats; does he plan to retire from the day-making business anytime soon?
"There's one thing that I live by," Kramer said with a chuckle. "When they stop asking, then you stop worrying."