The kicker was unaware of how close he was to his 1,000th career point heading into Week 10's game at Dallas against his former team. He also didn't keep track during Minnesota's 28-24 victory at Dallas in which he kicked a pair of field goals and two extra points, bringing his career total to 999, which is tied with Dan Carpenter (2008-16) for 62nd in NFL history.
On Sunday against Denver, he can become the fourth kicker who has ever played part or all of his career with the Vikings to record more than 1,000 career points.
Bailey, who began his career as an undrafted free agent in 2011 and played his first seven seasons with the Cowboys, also was oblivious to the fact that he's never missed a kick against the Washington Redskins.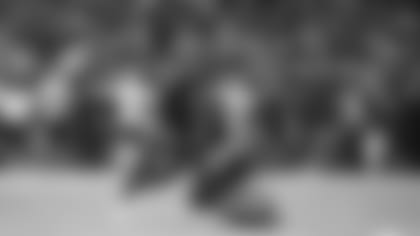 After making four field goals and an extra point in Week 8 to garner his second NFC Special Teams Player of the Week award of 2019, Bailey is now 30-for-30 on field goals and 37-for-37 on extra points against Washington. He credits the operation of long snapper Austin Cutting, a who is also fulfilling his commitment to the Air Force, and holder Britton Colquitt, who began his career in Denver and signed with Minnesota just before 2019.
It turns out that Bailey's narrow focus has allowed him to stack big numbers.
"Honestly, my goal is to go out there and make every kick, but you know that they're not all going to go in," Bailey said. "I think it's trying to stack as many good games and years together as you can. Cumulative numbers kind of take care of themselves.
"I don't know that [scoring 1,000 points] was ever on my radar, to be honest," Bailey added. "I'm not saying that to sound cliché. I just didn't really think of it that way. I'm just more concerned about doing it as long as I can because I love doing it here."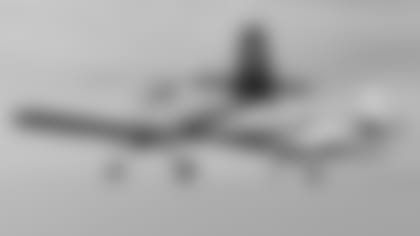 When he's not aiming between the uprights, Bailey loves taking flight. He earned his pilot's license and eventually bought a small airplane — a Van's RB8 — once he found a good deal.
Bailey then needed to find a spot to store it near his home in the Dallas area, which has led to a unique bond with a group of flight enthusiasts who served in the military. It began when Bailey was paired randomly to play golf with a man who had a connection at an airstrip near Bailey's home.
"[Hangar space is] hard to come by and not advertised, but once you're in it, 'Well, so-and-so knows so-and-so,' and it's like this whole other world that you never knew about," Bailey said. "The more I was out there, the more I learned that they were doing some really fun stuff, going up in formation flights, flying an hour away or two hours away to go eat breakfast.
"I got involved with that group, and it just grew from there," he continued. "Most of them are former military. … I've learned so much from those guys."
The tail of Bailey's plane features the insignia from the Navy VFA-103 Squadron, a unit established in 1952 and nicknamed the Jolly Rogers. The VFA-103 flies the FA-18F Super Hornet.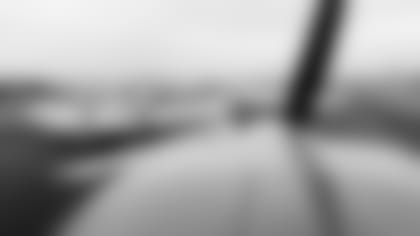 Bailey flew his plane to Minnesota for the Vikings offseason program this spring. On off days or after wrapping workouts, Bailey would head over to Flying Cloud Airport in Eden Prairie and quickly and quietly join the clouds.
He "kind of buzzed around" northern Minnesota and also flew over the Apostle Islands in Lake Superior this offseason.
We caught up with Bailey for a Timeout.
Q: What is it like to see changes in topography and weather happen in front of you on such a long flight (from Dallas to Minnesota)?
A: "It was definitely interesting. I had some longer flights before. I flew to Indiana to see my buddy and a couple of other ones, but it was really neat to see how the landscape changes as you get farther north. Obviously, it's mostly flat the whole way, but it was a cool experience. It's a lot faster than driving up here, too. I enjoyed it. It's a good time to kind of clear your mind. You're obviously paying attention to what you're doing, but it's good therapy, too."
Q: Do you have a favorite time of year to fly?
A: "Up here, when there's snow on the ground, it's cool. I know last year I went up a couple of times during the season on an off day and it was snowy, so that was kind of different. It's kind of pretty in a way, but I would say summer, especially down in Texas. Austin and [Texas] Hill Country is really pretty. The only thing is you've got to go really early in the morning or late in the afternoon because it's just too hot, and my plane doesn't have AC, so whatever the air outside is, is what you've got."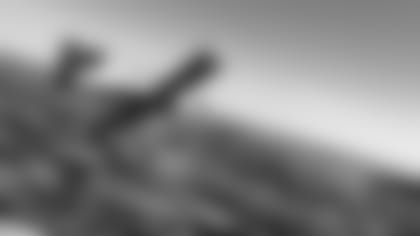 Q: How have you handled much earlier and harsher winters?
A: "I'm still learning for sure. I think the hardest thing is the time change. This schedule is a little better now, but a lot of times, you drive in, it's dark. You leave, it's dark. You kind of get the cabin fever thing going on. Once it gets cold, it's cold. In other parts of the country, you get a cold snap for a couple of days and then it warms up for a little bit. Here, it's just cold. I feel like I'm adapting OK. I'm no veteran when it comes to handling it, but you layer-up. That's what I'm learning: layer up, hope for the best and try not to stay outside for too long in it."
Q: What do you love about kicking at U.S. Bank Stadium?
A: "Being inside is most of it, but what I do like about here is the atmosphere. It just feels like football. You go other places, especially other places inside, they can have a tendency to be almost like you're in a living room or something, just kind of a different feel, but it just feels like a football game here. That's not to take away from anywhere else, but I enjoy that. It just gets me more in the mood and makes it that much more fun."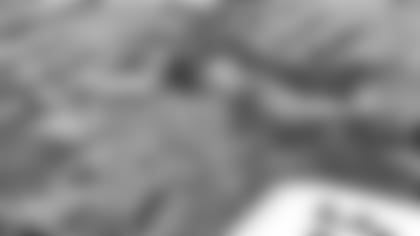 Q: Your grandfather, who served in the Navy, and your father also flew. What does it mean to carry-on the family tradition?
A: "My grandfather worked for General Dynamics — [he did design work on fighters and bombers] — for 30 years, so it was always talked about. … It was part of everybody's lives. We used to go to airshows every year [in Oklahoma and Texas]. ... Everything from going those to reading books, it's just always been of interest, a passion, I guess. It's always been part of our lives."
Q: How has your relationship with the veterans in your Texas flight group impacted your appreciation for active military and veterans?
A: "Some of the stories they have, it really makes it more real. I'm sure that's the same for people who have close family members or friends involved. You realize these people are really out there putting it on the line, and a lot of these guys were active duty and had combat hours during Vietnam. It puts it in a different perspective for me. … They have stories where it could have gone either way on living or dying, so it makes me appreciate it that much more. It's a blast to be around those guys and makes me thankful that I'm able to fly and have all of this fun because people like them did what they needed to do so we have those freedoms. I'm very appreciative of them, for sure."