In the hours leading up to Minnesota's preseason opener in New Orleans, Jordan Taylor tried to keep his pregame routine as normal as possible.
The problem for the Vikings wide receiver was that it had been 20 months since he had played in an NFL game, so it had been a long time since he had a game to prepare for.
"I tried to stick to as normal of a pregame regimen as I can remember having," Taylor said. "Just tried to revert back to all that and get my mind focused. I didn't want to get too high or too low.
"I knew that there were going to be some emotions going through me, having not played for a while," Taylor added.
Taylor is in his first season with Minnesota but spent 2015 to 2017 with Denver. He has 29 total receptions for 351 yards and a pair of touchdowns in his career. He also has 11 career punt returns for 103 yards.
Taylor did not play in 2018 after undergoing bi-lateral hip surgeries in January and March of 2018. He said the time away from the game made him grateful to be back on the field in New Orleans.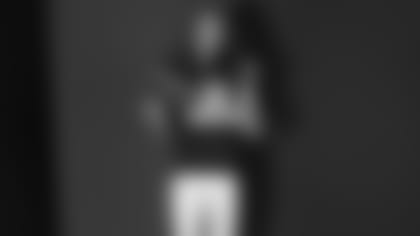 "It had been almost two years. It was good to get out there and get some action and get some reps under my belt after being gone for so long," Taylor said. "Honestly, it was almost a surreal feeling just to be back out there playing.
"Coming off the surgeries, there was one point where I thought I might never get the opportunity to play again. Once you step on the field, you're in your element at that point, and it felt like it was where I belonged," Taylor added. "There were some things I can correct and improve on special-teams wise, as well as on offense. Coming out of it, it was good to know the hips are good. That was a big positive for me, so now I can put that behind me and go play ball."
Taylor has routinely run with the second-team offense during training camp and has also been in the mix as a punt returner in practices.
As the preseason heats up, Taylor said he is focused on his all-around game as he tries to land on an NFL roster.
"I think my knowledge of the offense and being able to play in multiple positions has obviously helped me," Taylor said. "I think I need to make more plays when they come my way, especially in practice.
"But I think just continuing to do my job on special teams … do my 1/11th … then carry that over to offense and improve every day," Taylor added.
Taylor recently sat down for a Timeout with Vikings.com to chat about his hair, his adventures away from football and how his major in college helped him rehab from his injuries.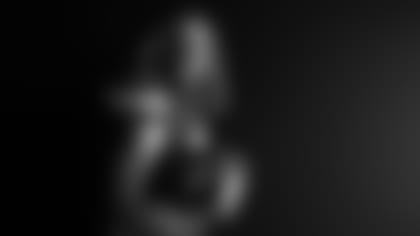 Q: Let's start with the lengthy hair. What's the story behind that?
A: "My sophomore year in college [at Rice], we started out the season 0-6 and lost to a team we really should not have lost to. The seniors drew a line in the sand and said we were either going one way or the other. Me and two of the senior tight ends decided we were going to grow our hair out as long as we kept winning. We ended the season 7-6 and won a bowl game … they graduated, and I decided to continue it on."
Q: Do you have any nicknames to go with it?
A: "When I got to Denver, I got coined the nickname, 'Sunshine' by a lot of those guys, so it stuck out there as well. I just kind of kept rolling with it. It's been a good seven years now, and I had never had long hair before then. It's been fun."
Q: Have you cut it here and there?
A: "A little bit. My hair gets super thick. It's a lot of hair, so I have to thin it out and keep it trimmed or else it gets super tangled. I actually trimmed it as soon as [minicamp] ended. I went back to Denver and cut about 5 inches off. But I'm letting it grow again."
Q: Away from football, what is your biggest hobby?
A: "I really enjoy hunting and fishing. I did a lot of that growing up in Texas. Once you get into football more seriously, you realize hunting season kind of falls at a bad time. I still try to get out there whenever I can, whether it's turkey hunting in the offseason or fishing whenever. Looking forward to doing some ice fishing up here, though. Never done it but heard a lot about it."
Q: You were a kinesiology major at Rice, has that helped you at all in the NFL?
A: "Absolutely. There was a lot of stuff I was familiar with when I was going through the rehab process. When they were explaining it, I had a good understanding of what was going on inside my body. Then, as I'm rehabbing and feeling certain things in certain areas, you have an idea of what's hurting and what rehab you need to do. It definitely gives you a little bit different vantage point."