MOBILE, Ala. — A goal of more than 110 prospects at the Senior Bowl this week has been to show how fast they can learn.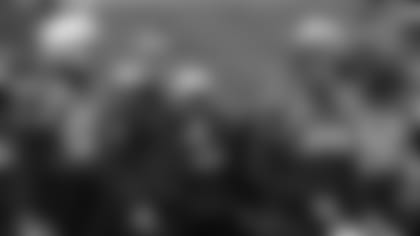 Thursday's practices for the North and South teams turned to a good deal of work in the red zone, where the need to operate faster can present itself because of the limited real estate inside the 20-yard line.
Cowboys Head Coach Jason Garrett asked players, "Can we get a release? Can we throw and catch down here?," during quick fire one-on-one drills.
Throughout the week, the matchups between corners and receivers have been a little testy, and Thursday was no different, with several battles between Northern Iowa's Diondre' Hall and Ohio State's Braxton Miller. Hall made a couple of nice denials and let Miller know about it, and Miller countered with a catch and made sure Hall was aware.
Miller's former Buckeyes teammate, safety Tyvis Powell, recorded a pair of interceptions in the red zone.
As for running backs, Texas Tech's DeAndre Washington on the South team ran a couple of nice routes against linebackers and looked smooth catching the ball on intermediate routes.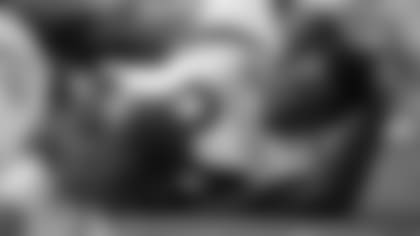 Roster updates: Injuries are an unfortunate part of the sport, but they lead to opportunities for the next players in line for the Senior Bowl. As of Thursday, TE Darion Griswold from Arkansas State has been added to the South roster in place of Florida TE Jake McGee. Defensive tackles Sheldon Rankins from Louisville and Quinton Jefferson from Maryland will be unable to play, but Javon Hargrave, a defensive tackle from South Carolina State practiced Thursday and intends to play Saturday. For the North team, receivers Leonte Carroo (Rutgers) and Tajae Sharpe (Massachusetts) have been replaced by Geronimo Allison (Illinois) and Ed Eagan (Northwestern State).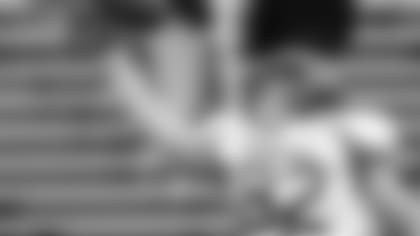 Catches of the day: North team — Iowa tight end Henry Krieger-Coble showed good hands — or a great one — with a diving, right-handed snare. Krieger-Coble collected the ball as he reached across the goal line. He later had another diving catch on a route over the middle. South team — Paul McRoberts, a receiver from Southeast Missouri, made a nice over-the-shoulder catch down the field, but likely would have taken a big hit from the safety if the game were live. McRoberts later scored on a post route in the red zone. Georgia's Malcolm Mitchell showed nice hands and footwork for a touchdown near the end of practice.
On deck: Players will visit schools and hospitals for a community service project Friday morning, followed by walk-throughs and a meet-and-greet with fans. The game is scheduled to kick off at 1:30 p.m. (CT) Saturday on NFL Network.