EAGAN, Minn. – Nearly 6,000 miles separated Stefon Diggs' two vacation destinations this spring.
The Vikings wide receiver checked two cities off his travel to-do list prior to the team starting its voluntary Organized Team Activity practices.
"Usually in my offseason I'm training the whole time, so I kind of wanted to [take a] second to see the world a little bit," Diggs said.
He stayed within the U.S. for his first trip: a quick flight to Aspen, Colorado.
"It was beautiful out there. I've seen pictures, but that was my first time going," Diggs said.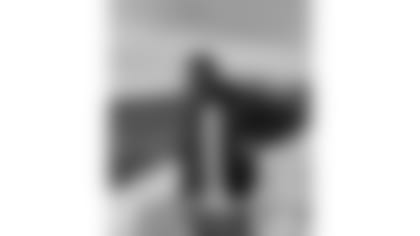 He took full advantage of the wintry wonderland, trying snowmobiling and snowboarding for the first time during his visit with friends. After his rookie experience on the slopes, however, it's fair to say Diggs is much more comfortable in cleats than boots and bindings.
Are you a good snowboarder?
"Not at all," he laughed, following the Vikings final minicamp practice earlier this month. "I thought about skiing, but I thought snowboarding would be easier. It wasn't."
Diggs, who made highlight reels across the country when his ability to twist mid-air and gracefully stay in-bounds led to the Minneapolis Miracle, later quipped that he was "terrible at stopping" once in motion on the board.
The altitude also took some getting used to.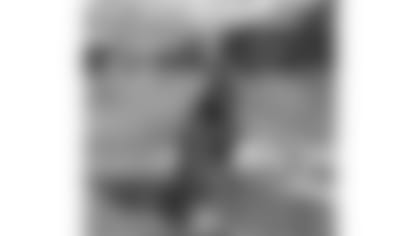 Aspen sits 8,000 feet above sea level. For reference, Denver – where the Vikings played a preseason game last August – is at 5,280 feet. And Minneapolis? Just 830 feet above sea level.
Diggs said the air was definitely "different," and the athlete found himself getting out of breath after climbing a flight of stairs.
"My heart would be beating so hard, and I'd be like, 'What the [heck] is going on?' " he recalled.
But even with the elevation challenges and the unlikelihood that he'll win any "Snowboarder of the Week" awards, Diggs was grateful for the getaway and emphasized that a return trip to the town in the Rocky Mountains is likely.
Many of his teammates traded in the icy Twin Cities for a tropical destination, but Diggs didn't mind hopping from one chilly locale to another.
"It was cold," he admitted. "But it wasn't Minnesota cold."
Diggs is often a man of details, and traveling isn't much different. Although, he does appreciate a mixture of scheduling and spontaneity. Ahead of Aspen, he explained, he researched where to stay, the most convenient travel options and top dining establishments.
Other times, he'll just "pick a place on the map" and be on his way.
Most recently he made the overseas trek to Japan, a country that's always intrigued him.
Whether solo trips – he's explored London and Toronto alone – or traveling with family or friends, Diggs always makes it a point to immerse himself in the culture. Japan was no exception, as he tried new culinary items.
"I kind of experimented with the food," he said. "I had, like, some squid dumplings or something like that – they made my stomach hurt, but I was trying new stuff. I loved it.
"They had good shopping, too," added Diggs, a clothing connoisseur who enjoys expressing himself through style.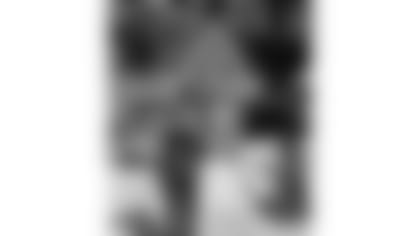 Among many highlights of the trip was spending time in Kyoto, the former Imperial capital of Japan. Located on the island of Honshu, Kyoto is well known for its classical Buddhist temples, Shinto shrines, imperial palaces and gardens.
Diggs appreciated "seeing the culture a little bit more" in Kyoto, where he rang a traditional bell and saw what he described as hundreds of Buddha figurines wearing a variety of facial expressions.
He said he enjoyed soaking up "everything Japan comes with," from interacting with the locals to utilizing the public transportation system – and on several occasions, those two things overlapped.
"I loved the trip. But something that was challenging was communicating what trains to get on when you're trying to go places," Diggs said. "We had to get on one train and then switch over to another train and do that kind of thing. You're communicating with people who don't [speak much] English, but you're trying to tell them where you need to go, and they help you.
"I didn't get lost one time. It all went pretty smooth," he added. "They were super nice."
Diggs pulled out his cell phone and mimicked the way he would point out a destination on a digital map.
"We'd just tell them, 'I'm trying to get here.' They'd say, 'You've gotta go here and go here,' " Diggs explained. "We almost went the wrong way one time, but we were double- and triple-checking."
The fifth-year receiver said he stopped to take several photos with Vikings fans during his time in Aspen. He was able to fly largely under the radar overseas but was occasionally recognized.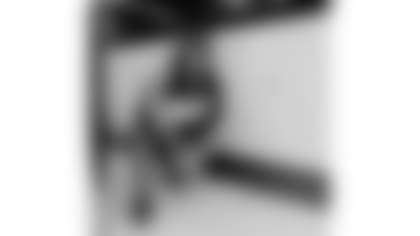 "It was funny – I saw a Green Bay jersey out there in Japan. I was like, 'All right, well, I'm not saying hello to you,' " Diggs quipped with a smile.
Now back in the States and having wrapped up OTAs and minicamp, Diggs is enjoying another brief respite before returning to the field for training camp. But before you think he's gotten his fill of travel, think again.
He'll tell you there's a number of destinations left on his bucket list: Singapore, Hawaii, Thailand and Puerto Rico, to name a few.
"I want to go a bunch of places," Diggs said. "I'm going to see the world, before it's all said and done."