EAGAN, Minn. – My Cause My Cleats, an NFL campaign launched in 2016, has allowed players to wear custom-designed cleats that highlight nonprofits and causes close to their hearts.
It's an anticipated week every season, and this year the Vikings went beyond the team and extended the My Cause My Cleats opportunity to staff members.
Tradehome Shoes set up a custom shopping experience for staff at Twin Cities Orthopedics Performance Center. All Vikings employees, as well as 30 Tradehome Shoes employees, were able to select a shoe and then designate the nonprofit they wanted to highlight.
The Vikings also are making a $100 donation to each staff member's chosen cause.
Vikings Entertainment Network Producer Gabe Henderson emphasized the dialogue that's fostered through My Cause My Cleats.
"Simply having a conversation. A conversation starts and ends everything, and My Cause My Cleats is a visual conversation," Gabe said. "It shows you these different causes. 'What is this? Oh, now I know somebody that has this condition, or know somebody that it affects; how can I help?'
"That's kind of with anything, right? If you see something new, you want to learn about it, research it, find out how you can relate or how you can help," he added.
Below are five staff members' stories and connections to their cause.
Shoes were painted by local artist and grandmother Lisa Tite of Tite Customs.
Alyssa Erdman | Guest Experience Coordinator
It's a message she'll always hold close to her heart.
Alyssa Erdman remembers getting the notification on her phone in May 2021 and pulling up a long, heartfelt text from her dad.
"He was talking about how proud he was of me, and that was really important for me," said Alyssa, who noted that while she and her dad were close, he wasn't one to get sentimental.
The next day, she was walking out of a grocery store when she received another notification on her phone – this time a call from her stepmom.
"She said, 'I have no idea where your dad is,' " Alyssa recalled. "I dropped the ice cream I was holding. My heart sunk. I'd never felt so much sadness in my entire life, and I was so overcome by it. It was crazy because in that moment, I felt like I knew exactly what had happened."
Alyssa's intuition soon was confirmed: Her father had taken his own life.
The news shattered her world.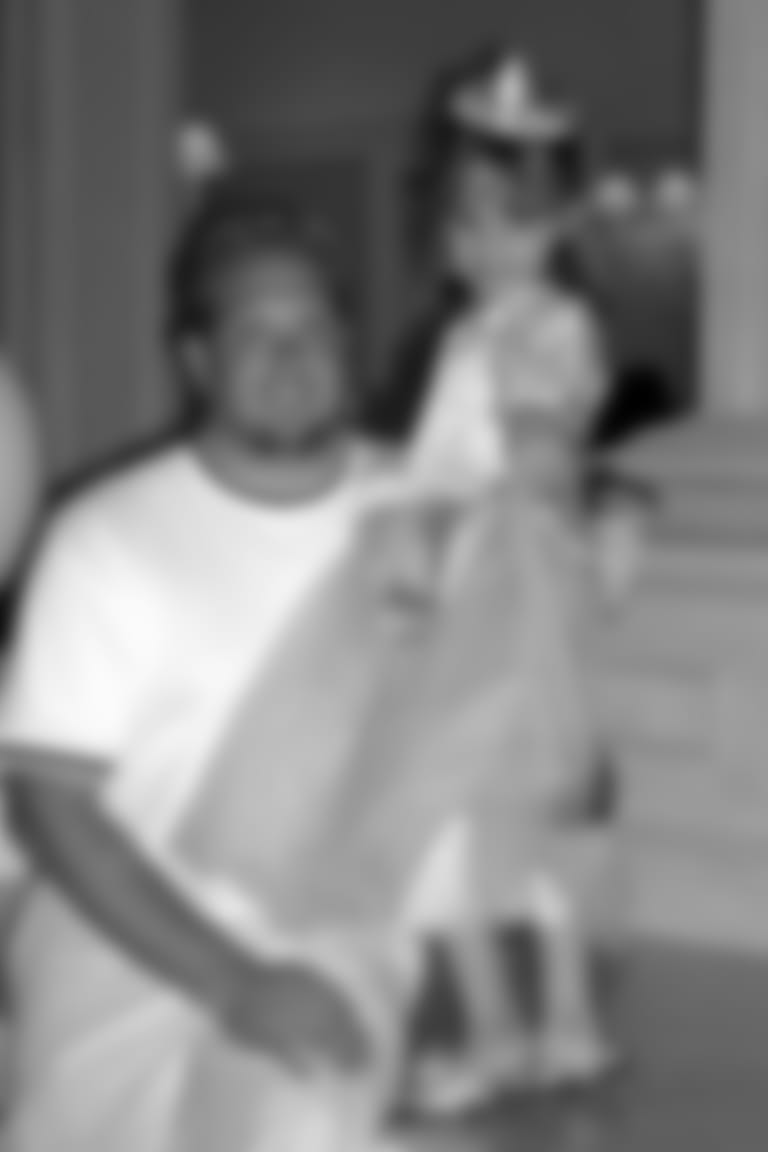 Her dad, who became a young, first-time father when Alyssa was born, had been her rock and her friend throughout her life.
"He was such a guidance for me. I would make dumb decisions, but he would never get mad at me for it. He'd walk with me through it, saying, 'We've all been there.' He was such a great mentor," Alyssa said. "When I turned 18 and went off to college, my brothers were still 6 and 9, and he really [embraced] being a dad.
"He was so passionate about what my brothers did. We're a big baseball family, and he would never miss a game. He was up at 4 in the morning getting everybody ready; he just loved being a part of it," she continued. "That was such a passion for him. It was like, 'This is my job. I get to do this every single day.' It was so incredible to see that growth, too, and still be a daughter who was also a friend to him."
Alyssa and her dad always confided in each other – and that has proven to be a significant part of the heartbreak. She also understands that he always wanted to demonstrate strength and resiliency to his daughter.
"My entire family, we've had ups and downs with all of our mental health. When I started college, I went through my own mental health challenges, as well, from depression to social anxiety," Alyssa said. "I remember actually talking to my dad about it. It was very interesting because he had always shown so much strength and confidence and would work to empower others.
"In my head, I'm like, 'Wow, that's somebody who really gets it and wants it to be important for other people,' " she added. "I opened up to him, and at that time I was thinking, 'OK, he's my guide in all of this.' "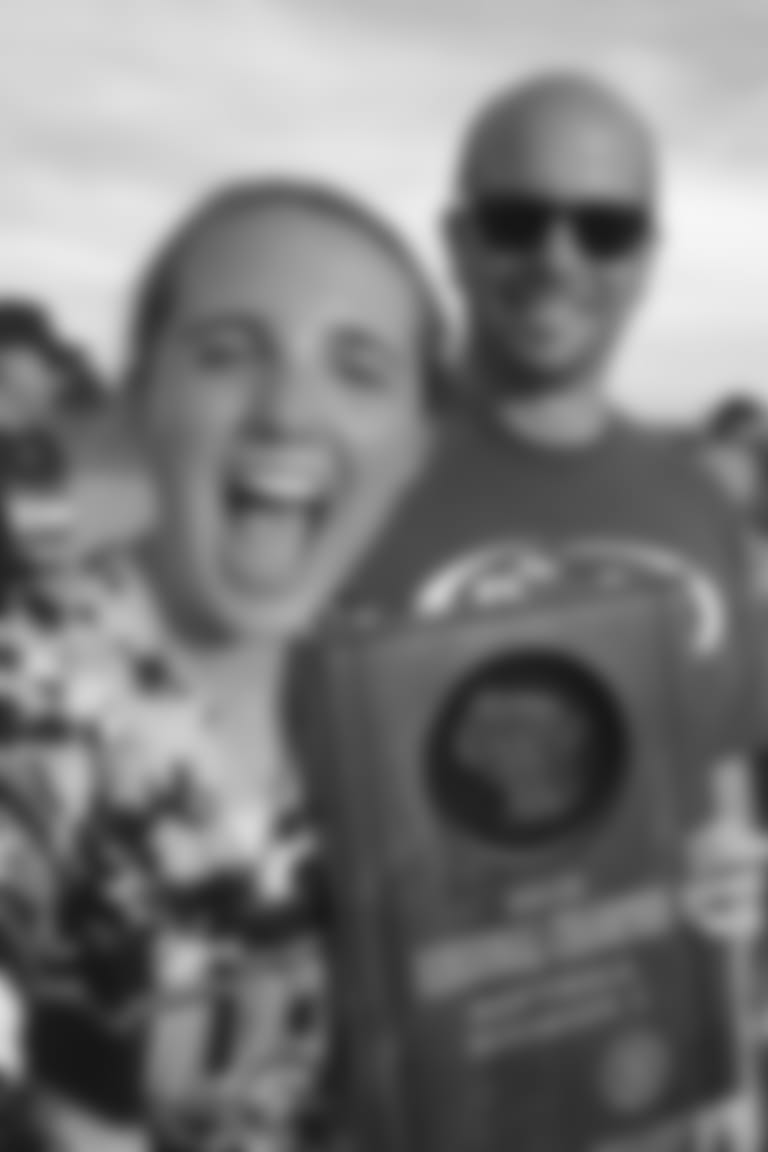 Even the strongest people need help.
It's a concept that struck Alyssa when she lost her dad, and it's sparked a passion in her to destigmatize mental illness and suicide – especially among men.
"I think he had so much fear, or even felt some sort of embarrassment, because he had always perceived so much strength and everything. That's why I want to be a vocal person, being a part of the change. Saying, 'You know what? It's OK to not be OK. It's OK to talk about how you're feeling,' " Alyssa said. "I love every single day in my job even getting to make that difference because I'm there to talk to people all the time about the things they're struggling with, whether that be small or big.
"I want to be part of the solution of destigmatizing, especially, men's mental health and being able to help be a voice for people who feel like they shouldn't have one or don't deserve it," she added.
It's why Alyssa will be repping the American Foundation for Suicide Prevention for the Vikings My Cause My Cleats game.
"Even just the small thing of having it on the shoe, you are getting it out there. … It's a conversation starter," she said. "Being a voice, as small or as big as you can be, is so incredibly important. I think what the Vikings are doing is so impactful, because these stories are so relatable to people."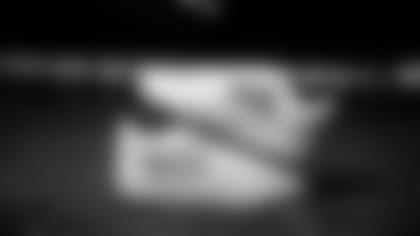 Gabe Henderson | On-Air Talent & Associate Producer
Gabe has been a fan of the My Cause My Cleats initiative since it started in 2016.
Through his work with the Commanders (2018-20) and now the Vikings, he's admired players' causes and community efforts. So when he had a chance to participate himself this season, he readily accepted the opportunity.
Gabe will be raising awareness for the Sickle Cell Disease Association of America, Inc., to honor his late aunt, Lisa, and his cousin – who is more like a sister – Tyneisha Hampton. Both have been incredibly impactful in Gabe's life.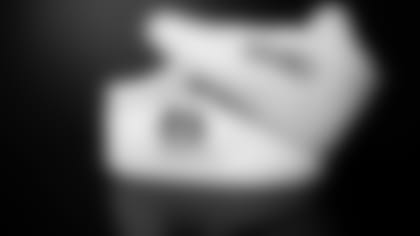 Sickle cell anemia is caused by a change in the gene that tells the body to make hemoglobin, an iron-rich compound in red blood cells. Hemoglobin enables red blood cells to carry oxygen from the lungs throughout the body. The hemoglobin associated with sickle cell anemia causes red blood cells to become rigid, sticky and misshapen.
In the United States, sickle cell anemia most commonly affects people of African, Mediterranean, and Middle Eastern descent.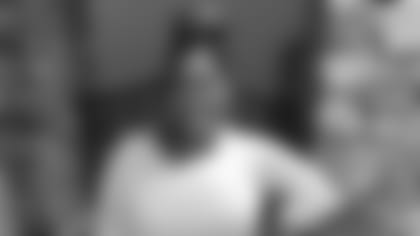 "Sickle cell anemia isn't one of the leading causes of death in America, but it's growing, and it starts in little kids," Gabe said. "For all of your life, you deal with this sickness that can make it a struggle just getting out of bed. And you often don't live long."
Gabe's mother helped care for Lisa until she passed away from the condition in 1999, and she then adopted Tyneisha, Lisa's daughter, when Gabe was 11 years old and his brother Jay was 14.
Tyneisha lived with the Hendersons for six years.
"Being able to grow up with her – I had always wanted to have a sister," Gabe said. "She was the sister I'd always wanted but didn't know how much I needed.
"She has a huge personality. You know what's on her mind at all times, you know what she's feeling at all times, and she has the biggest heart," he added.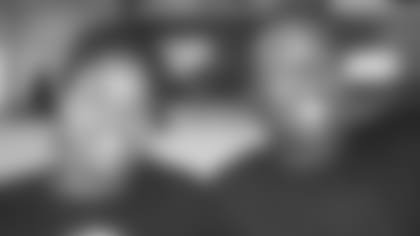 In high school, Gabe went to prom five times. Twice, he accompanied Tyneisha.
"She's definitely family," he said. "A lot of people know that I don't let a lot of people in, and she's one of the few people that I have. We know everything about each other."
Now 31, Tyneisha has recently been hospitalized due to an illness unrelated to sickle cell anemia.
"Seeing her in the mode that she is right now is humbling, and it makes me work harder," Gabe said. "I know keeping the faith will prevail us through this hard time, but at the same time, her personality still shows. It's a little bit weaker – her voice is a little bit weaker – but this is the Tyne that I know. It's been good having that perspective and keeping the faith through everything that's going on."
Sickle cell anemia is a cause that hits home for Gabe, and he hopes custom shoes through My Cause My Cleats will help start conversations and further understanding for the disease.
"It's near and dear to my heart, and it's something that I felt I could do not only to give back to my aunt but my cousin, who I call my sister," Gabe said. "Just another way for her to continue to fight her good fight."
Bruna Freitas | Premium Services Coordinator
The United States have become home for Bruna Freitas.
She considers herself to have two homes now: America, where she's lived in Florida and now Minnesota; and Brazil, where she was born and spent the first 17 years of her life.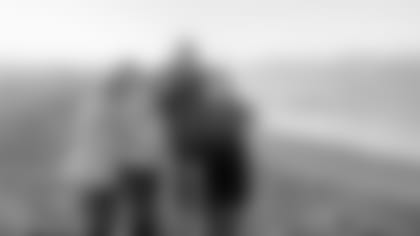 Bruna and her family moved to the U.S. in 2017 in conjunction with her father's job.
"I'm extremely privileged and lucky to come to the States the way that I did. … My dad got transferred from a company that he was working for, and they sponsored all of our paperwork here," Bruna explained. "I was very lucky in that regard."
She attended the University of Florida and appreciated the opportunity to connect with other international or exchange students.
"They were not as privileged as I was, and a lot of them had a timestamp on their visa saying, 'After this day, you've got to go home,' " Bruna said. "Some of them were trying to build their careers, and they were learning more about some of the fields that they could work in here. But they couldn't find a way to stay.
"For a lot of them, especially for those who come to the States to study in high school and stay all the way through college or grad school, this is home for them. If they go back to whatever country they're from, it doesn't feel like home anymore," she continued. "Even speaking from my own experience, I've been living in Minnesota for the past year, I don't have as much touch with my Brazilian community anymore."
Bruna said it's "easy to lose yourself," and she finds herself even occasionally forgetting how to say something in Portuguese, her native language.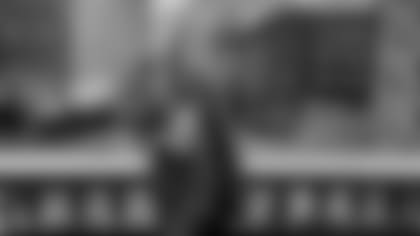 She's grateful for her time in the U.S. and the opportunities she's found here, which of course include joining the Vikings in July 2021. But there are also many challenges to living in America as an immigrant.
"You would face some folks who are not as receptive to international students. … It becomes really, really hard to make your own name and grow yourself as a student, as a worker, when people don't believe you because of the biases," Bruna said. "I've heard things in the past like, 'Whose job are you stealing?' Or 'Are you sure you really understand what I'm saying?' And people making fun of my accent and so on and so forth.
"It's a common theme across the board for everyone who is a foreign national who is coming to the States to work or to study," she added.
It's why Bruna selected Define American as her nonprofit for My Cause My Cleats.
Define American is a "culture change organization that uses the power of narrative to humanize conversations about immigrants."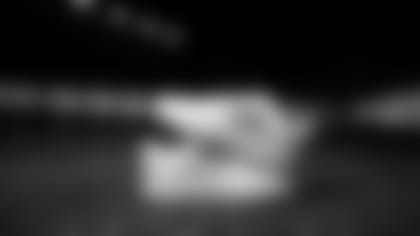 Especially in today's day and age, Bruna noted, "American" can define more than one's birthplace.
"Here in Minnesota and in the Minneapolis community, we have so many folks from so many different African countries, for one, and from different regions," she said. "It is very incredible, and it's what makes this place so unique."
Bruna believes it's "all about cherishing the differences" in any community.
"Even when you exclude the whole international and immigration aspect of things, we're all very different people. Even inside the Vikings [organization], we're all so different, and we have such rich backgrounds," she said. "[We have] folks who come here from Missouri, California, New York, Florida – you name it. They all have very different experiences, backgrounds and a unique point of view because of the environment they grew up in.
"That's not any different for those who are coming from outside the country. We just have a different perspective and different experience that can be so rich and so valuable. Not only in a company but on a daily basis," Bruna added. "We're not a threat; we're here to add. … Don't be afraid just because somebody has a different passport."
Jamaal Stephenson | Senior Personnel Executive
Jamaal Stephenson and his family are regularly involved with Maryland nonprofit So What Else.
So What Else's mission is to improve the lives of children and families living in underserved communities in the Baltimore-Washington Metro Area. The organization fulfills its goals by providing food security, access to basic necessities and high-quality out-of-school programs in literacy, athletics, and the visual and performing arts. So What Else also aims to inspire young people to give back to the community by creating volunteer opportunities for citizens of all ages.
Jamaal and his family shared a desire to help improve the lives of at-risk children and families, and they were introduced to So What Else, near to their home, eight years ago.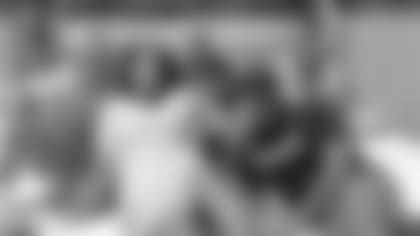 Jamaal and his wife have donated time delivering meals, clothes and household items during the holiday season, and his three children have volunteered as counselors for the after-school and summer programs provided for youth.
"I've seen firsthand the impact So What Else has on families when food and clothing are delivered to their homes. They are so thankful and appreciative," Jamaal said. "Many of these families count on So What Else to help provide essential items that help them maintain their households.
"I also understand what it means for these children to have somewhere adult-supervised to go after school," he continued. "As a kid, I remember how much the Boys & Girls Clubs meant to me and my mother. Many of these parents are working multiple jobs, and if it wasn't for So What Else, these young children would be left to fend for themselves at home."
According to So What Else Deputy Director Allie Bonney, the organization serves 125,000 meals each week and anticipates serving 12,000 families during the 2022 holiday season.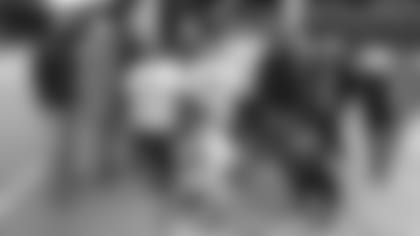 Bonney and Executive Director David Silbert, a close friend of Jamaal's, are thankful for the Stephensons' ongoing help.
"Jamaal has been so supportive of So What Else since he first got involved," Bonney said. "It was very clear from the beginning that our mission aligned greatly with his. We're so grateful for Jamaal and the Minnesota Vikings!
"Any support helps us continue to serve families in need during these difficult times," she added.
Jamaal is proud to represent a cause close to his heart and is thankful for the Vikings off-field commitments.
"This organization does a fantastic job of making every employee feel valued. It makes me so proud to be an employee of this great franchise that places an emphasis on giving back," Jamaal said. "We are privileged to be able to work for a franchise that cares greatly about service and helping to improve the community around us.
"It starts from ownership, and I am pleased to be able to highlight So What Else, an organization whose goal is to improve quality of life for so many in my community," he added.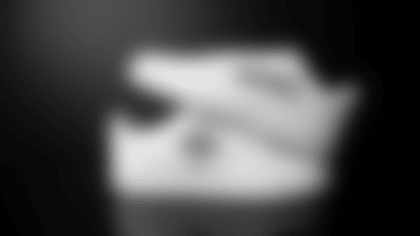 Nate Vaughn | Senior Producer, Original Content
Some stories stick with you more than others.
As a senior producer within Vikings Entertainment Network, Nate Vaughn has been creatively telling stories since joining the organization full-time in 2015.
He's especially been impacted by capturing linebacker Eric Kendricks' involvement in All Square, a Minneapolis nonprofit that works to heal harms created by the legal system.
In 2020, the Vikings teamed up with All Square to surprise Kendricks with the news he'd been selected as the team's Walter Payton NFL Man of the Year nominee.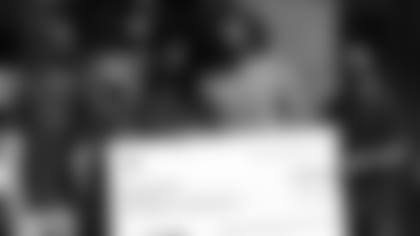 "2020 and was obviously a difficult year for a lot of different reasons, and Eric Kendricks was at the center of a lot of the player activation efforts," Nate recalled. "He was speaking out about a lot of things, but one of the things he was already into was All Square. For me, being able to learn more about what that is and why I felt so connected to it and just the cause they're all about, it was really cool."
So when extended the opportunity to participate in My Cause My Cleats as a staff member, Nate knew he wanted to highlight All Square.
"It felt like a great thing that I could be a part of," he explained. "It helped seeing Eric's connection to that cause and seeing those people in action – that was really cool and obviously still top of mind two years later when this opportunity was available."
Nate hopes to also help honor the legacy of Randall Smith, who was tragically murdered in November 2021.
A graduate of the All Square fellowship program himself, Smith was passionate about helping others who had experienced similar challenges. He was a champion for All Square and tangible evidence of its mission.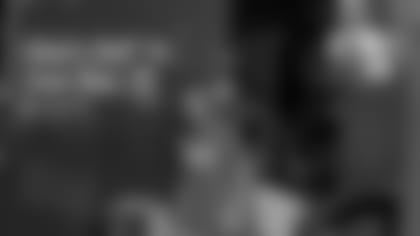 "I only met Randall twice, maybe even just the one time, but kind of the funny thing about producing and editing videos is that you feel like you know people a lot better than in reality you do. You're spending hours with that person, but it's just the same five minutes played over and over and over again," Nate said with a smile. "But hearing from Eric how much he loved Randall, and hearing from people at All Square … he was what they wanted to happen. He was leading by example and was still a big part of leading the fellows and the whole effort to provide opportunities for formerly incarcerated people. He was a perfect [success story].
"Knowing what he was and what he stood for – he was the goal for their entire program," Nate added. "So when we found out that he was killed, that was obviously a really tough day for a lot of us who barely knew him – and that speaks to the effect he had on people. He was a memorable person."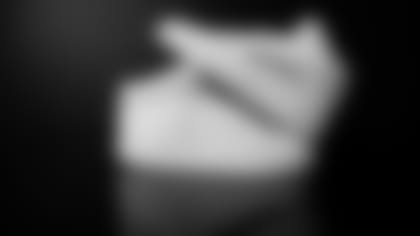 As Nate looks ahead to this weekend's game against the Jets, in which he'll be donning his custom-painted shoes, he's grateful for a platform, for opportunity and for perspective.
"I think if nothing else, it gives employees a moment to think about causes that are close to them … All Square has given me a viewpoint of somebody else's struggles that I'm privileged enough to not have to worry about a lot of times, so it's good for perspective," Nate said. "All Square's missions – the way things are right now, especially with the political season that we're in … It's like a normal thing of life to attack each other and point out flaws and just tear people down – often for no reason.
"But there are no conversations about helping people when they've done their time, or when they've admitted their flaws … everyone's quick to point things out, but then it's left there and everybody moves on," Nate added. "All Square is a bright light in a pretty difficult world we're in right now."