EDEN PRAIRIE, Minn. — The man who will sound the Gjallarhorn to announce the arrival of the Vikings for Sunday's Wild Card game against the Seahawks is a player who helped Minnesota make the postseason.
Vikings tight end Rhett Ellison suffered a torn patellar tendon in Minnesota's Week 17 victory at Green Bay. The injury requires an estimated six months of recovery, forcing the 2012 fourth-round pick to miss the Vikings first postseason trip since his rookie season. Ellison, however, will be with teammates in spirit, starting with his sounding of the Gjallarhorn.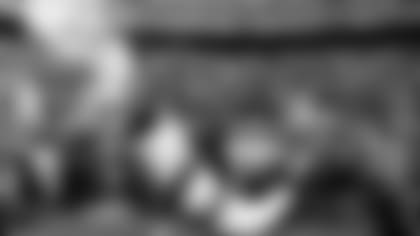 A testament of grit, toughness and the embodiment of a great teammate, Ellison's work ethic is so strong it affects the pride of Vikings administrators, coaches and players who know the amount of dirty work and variety of jobs he accepted to help the Vikings win their first division crown since 2009.
"Rhett's work ethic and contributions to this team run deep," General Manager Rick Spielman said. "His commitment to doing his job, which includes a lot of dirty work, is a big reason why we were able to win the NFC North. His injury is disappointing, but the toughness and intensity that Rhett demonstrates is why he's the perfect person to sound the Gjallarhorn as we begin the playoffs."
Known mostly for his blocking, which helped Adrian Peterson win his second NFL rushing title in the past four seasons, Ellison added 11 receptions for 124 yards, including a 41-yard catch-and-run at Arizona this season.
"Rhett [Ellison] is a guy who can really do an awful lot of things," Vikings Head Coach Mike Zimmer said Monday. "He helps in protection and helps with blocking in the running-game. He has done a good job, really, with everything. He is a smart guy. We're going to miss him. Rhett is a good football player and probably even a better person."
Peterson said Ellison plays the game with a "warrior mentality."
"Ellison, he's a guy that I look at, that if I had to pick a team he'd be one of the first players I'd pick because I know what I'm going to get out of him," Peterson said earlier this season. "He has a warrior mentality and he reminds me of Jimmy Kleinsasser. He's a smaller guy, but a guy that is dependable."
In addition to Ellison sounding the horn, other game-day festivities are planned when Seattle (10-6) visits Minnesota (11-5) at noon (CT) Sunday:
Hall of Fame Head Coach Bud Grant, who coached the Vikings to 11 division titles, the 1969 NFL Championship and four Super Bowls, will serve as the honorary captain.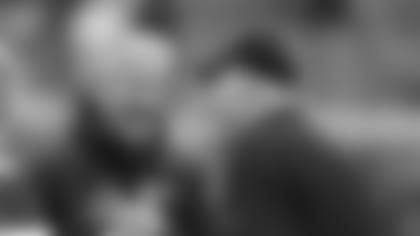 The National Anthem will be performed by Tonic Sol-Fa, a ground-breaking a cappella ensemble from Minnesota, as 150 members of the Minnesota National Guard unfurl an American flag that spans the playing surface.
A thrilling flyover by two F-16 jets from the 148th Fighter Wing of Duluth will occur at the end of the National Anthem. The scheduled pilots are Lt. Col. Chris Blomquist and Col. Brad Jackson.
HyVee will distribute rally towels with free, commemorative Playbooks as fans enter the stadium.
Hand warmers will be distributed to fans outside of gates, and Caribou Coffee will provide free coffee on the fan plaza outside the stadium, beginning at 9 a.m.