A day that Michelle Beilke will never forget now has something in common with a night she will fondly remember forever.
Sixteen years after her father, (Ret. Army Master Sgt.) Max J. Beilke, was killed at the Pentagon during a terrorist attack on Sept. 11, 2001, Beilke joined Vikings 2017 captains on the field of U.S. Bank Stadium to represent her father as the Honorary Captain for Minnesota's season-opener against New Orleans.
She wore a classic Fran Tarkenton purple Vikings jersey, glasses with purple frames that sparkled in the sunlight shining through U.S. Bank Stadium's clear roof and sported a custom-paint job on her fingernails.
While the jerseys of Sam Bradford, Kyle Rudolph, Riley Reiff, Everson Griffen, Brian Robison and Terence Newman were designated with "C" patches, Beilke's jersey featured two five-pointed lapel pins in memory of the attack that claimed her father's life.
A beyond-sellout crowd roared, Minnesota won the toss and eventually the game, and the Vikings inducted Randy Moss into the Ring of Honor at halftime, providing joys for Beilke on an anniversary usually rife with sadness.
Beilke spoke with Vikings.com before the game, explaining the story of her father, how he passed along his love for the Vikings, how she eventually learned something remarkable that she shared with his father and how tragedy impacted her.  
Sometimes the news feels 16 years removed. Other times, it is fresh ink.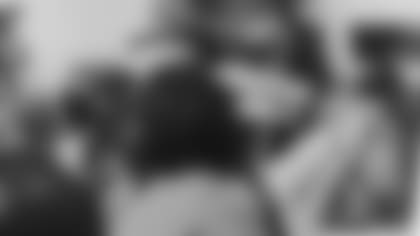 "It depends on the day. Grief is always in waves," said Beilke, who served five years in the Navy. "I don't know if you've spent much time at the ocean, but usually the sixth wave is always bigger than the others. You're rolling along pretty good, and a big wave hits you, you've just kind of got to roll with it, and it will all settle down and another wave will hit you.
"Deep breath, keep moving," Beilke said. "If something like that was going to stop us, then the terrorists would win."
Beilke's appearance for the coin toss was just one of the tributes to 9/11 victims, their families and first responders. The evening included a card stunt in which fans spelled out "Never Forget" during the National Anthem, which was accented by a B-52 Bomber flyover. Tom Burnett, Jr., **the Bloomington-raised hero of United Airlines Flight 93**, was recognized as the U.S. Bank Hometown Hero.
Beilke said she appreciated the strong showing of support by Vikings fans.
"Sometimes it just amazes me because the event was so personal to me, it wasn't an attack on America," Beilke said. "It was the murder of my dad, but the events like this where people take the time to remember and let you know that you're in their thoughts, that helps me remember that this impacted everybody, this is a shared event, and somehow that kind of eases it a little bit."
Beilke was working as a sign-language interpreter at a Vermont high school on the morning of 9/11. She was in the back of the classroom near "really tall windows" when another teacher walked in to explain that planes had hit the World Trade Center and Pentagon.
"My very first thought was, 'My dad is dead,' " she recalled. "I remember sunshine coming in the window and just peace coming over me. Absolute peace. I just knew he was gone.
"Two years later … I was in the back of the same classroom remembering, 'This is where I was,' and it was in the morning, and I looked over at the window and realized that side of the building faces west. There is no morning sun, but I so vividly remember the sun coming in them. That right there was a gift from God."
When Beilke joined the Navy, her mother Lisa expressed worry, and her father advised, "Lead with your left."
"[That] turned out to be really good advice because when you're marching, you lead with your left," Beilke said. "And if you screw up that first step, everybody behind you goes down."
He would know after serving 22 years in the Army, a decorated span that included tours in Korea and Vietnam. The family took their love for the Vikings to each Army post he was stationed.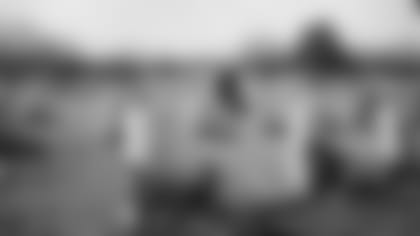 "No matter where we lived, whether it was overseas or the different Army bases, Daddy was always proudly wearing his Vikings stuff, cheering them on, watching them on TV, and that's where I got hooked on it," Beilke said. "We came to the States and started watching Fran Tarkenton. He was 'crazy legs.' I had two Fran Tarkenton posters in my room before I ever had Donnie Osmond up there. He beat out Donnie Osmond, which is a pretty big deal to an 11-year-old."
Beilke was born in 1961, the year of Minnesota's first season, and was old enough to watch on television as Master Sgt. Beilke became the last American combat soldier to leave Vietnam on March 29, 1973.
Col. Bui Tin, head of the North Vietnamese observer team, gave Master Sgt. Beilke a rattan mat before he boarded a C-130.
After retiring from active duty, Master Sgt. Beilke worked on behalf of veterans. He was meeting with Lt. Gen. Timothy Maude and Lt. Col. Gary Smith in Lt. Gen. Maude's office, which was "basically where the nose of the plane hit."
The remains of Beilke's father weren't identified until Oct. 13 through dental records, "which somehow was very comforting."
"I wanted to know that he was somewhat intact," Beilke said. "It was nice to go out there and say, 'Thank you' to the people [who worked to identify remains] because that was not [pleasant] at all, but they worked diligently. … That's not easy. You can't spend all day finding things like that and not have it impact you."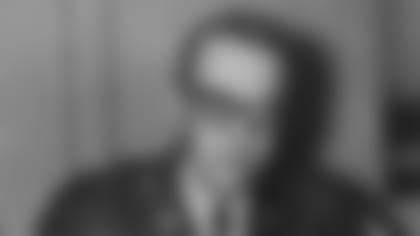 Master Sgt. Beilke was 69 when he died. His interment was Dec. 11, 2001.
In the aftermath, people from the bases where Master Sgt. Beilke had worked sent items of appreciation to the family. There were beautiful stained glass pieces and a statue from Fort Sill, Oklahoma. Civilians also sent items to victims' families.
"People sat down and made quilts and stuff that took so much of their time, effort and love. It was so appreciated. Those are all little treasures," Beilke said. "I hope that people that made stuff don't think it just disappeared in some warehouse. It didn't. It got sent out to all of the different families, and those things are absolutely precious. That's the best of America right there."
Beilke's grief became a motivator.
"I wanted to be in the fight so badly, but I was too old to go back in the Navy," she explained.
A connection she made during a trip to San Antonio led to her hire by a company near Washington, D.C. She was issued security clearance and started working in the intelligence community. That led to an opportunity as a staff officer in expeditionary operations.
"From that, I deployed to Afghanistan for six months, so I had my chance to go walk on the same dirt that our soldiers and Marines are walking on," Beilke explained. "I got to say thank you to so many soldiers. There was one kid from Oklahoma who dropped out of college after 9/11 and joined the Marines. I got to tell him thank you on behalf of the 9/11 families.
"I met two people who were with the team that took out Bin Laden," Beilke continued. "I asked if they would share their story with me and got a chance to tell them thank you. They just burst into tears."
Beilke is continuing to work with deployments.
"That's how I'm in the fight," Beilke said. "It changed my life drastically. Worth every minute.
"I just think of all the different doors God opened, from the classroom in Vermont to sitting in Afghanistan," Beilke added. "I got to be in the fight. Now, I'm standing on the Vikings field. This is amazing."