The Vikings play in the NFL and were not playoff participants this season. But thanks to a local youngster, Minnesota was well-represented in the divisional round of the AFC playoffs.
Alex Folz of Spring Grove, Minnesota, won the Boys 12-13 age group of the NFL Punt, Pass & Kick competition, outperforming other finalists at Valor Christian High School in Highlands Ranch, Colorado on Saturday of last weekend. Folz and the other winners were recognized during an on-field presentation that was televised by CBS between the 3rd and 4th quarter of the Broncos-Chargers Divisional playoff game on Sunday.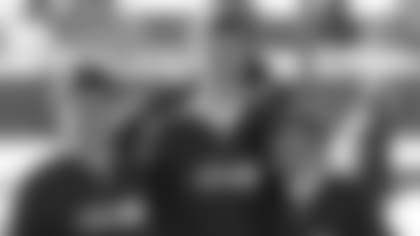 Finalists will competed separately in five age divisions, with the top scorer in each group crowned national champion. All participants launched two punts, two passes and two kicks with scores based on distance and accuracy. All youngsters advanced to the national finals through local, sectional and team championship competitions held throughout the NFL regular season. The top four scorers in each age group from across the country qualified as national finalists.
Other finalists in this year's competition representing the Vikings were Bailey Kortan of Tabor, South Dakota (Girls 12-13) and Noah Wanzek of Jamestown, North Dakota (Boys 14-15).
NFL Punt, Pass & Kick, which began in 1961, is celebrating its 52nd anniversary. It is the nation's largest grassroots sports skills competition. NFL stars – including Pro Football Hall of Fame quarterbacks Troy Aikman and Dan Marino – competed in the Punt, Pass & Kick program as youngsters.
"The NFL Punt, Pass & Kick program gives girls and boys around the country a way to stay healthy and active and to learn the basic skills of football," USA Football Executive Director Scott Hallenbeck said. USA Football is the official youth development partner of the NFL and all 32 teams. "We are pleased to see so many of our young fans learning about football through this program."
NFL Punt, Pass and Kick is part of NFL Youth Football, which provides ways for children to play, watch and experience the game of football. For more information, visit www.NFLPPK.com. For other NFL PLAY 60 youth programs, visit www.NFLRUSH.com.