INDIANAPOLIS — Chase Roullier is known for his versatility, having played both center and guard during his four-year college career.
Roullier was invited to the 2017 NFL Scouting Combine to showcase his talents in front of all 32 teams this week. He clocked the fastest time (4.47 seconds) in the 20-yard shuttle drill and the eighth-fastest time (7.60 seconds) among offensive linemen in the 3-cone drill on Friday.
But the Minnesota native is also more than just a football player, as evident by the academic workload he took on while at the University of Wyoming.
Roullier majored in mechanical engineering and proved his book smarts by being a three-time Academic All-Mountain West selection.
"It was tough," Roullier said this week from the combine. "There were a lot of late nights at the library after practice, not as much sleep as you'd like to get for practice the next day, but it was a sacrifice I was willing to make for the major I wanted to get at Wyoming."
Roullier, who is from Savage and earned All-State honors at Burnsville High School, said the balancing act has kept his brain sharp on and off the field.
"It translates pretty well," Roullier said. "The playbook is a lot of memorization, and I have to do a lot of memorization when it comes to mechanical engineering, so it translates quite well.
"There's obviously a lot of complex material I need to be able to understand, so when it comes down to the playbook, it's quite a bit easier to having to figure out and understand," Roullier added.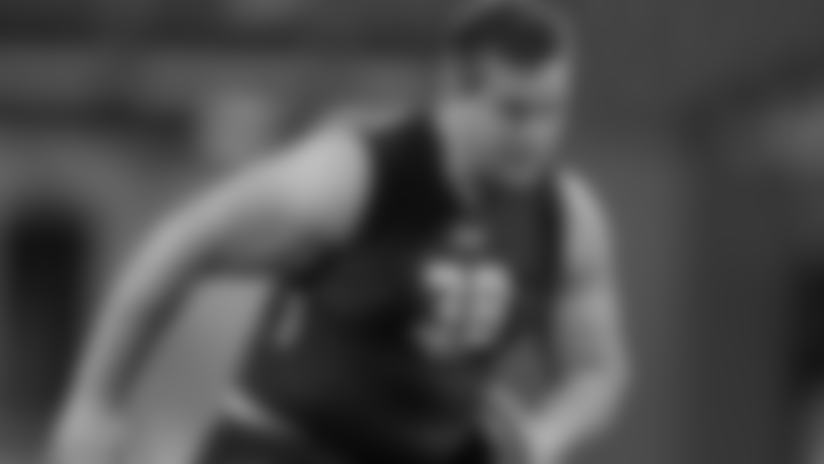 Roullier started 24 games at left guard during his sophomore and junior seasons before switching to center as a senior, where he was named a First-Team All-Mountain West selection.
The 23-year-old said NFL teams have projected him at center, but noted his ability to play anywhere on the interior of the line.
"I was successful at multiple positions. I think that's allowed me to stand out over other players here," Roullier said. "I think it's something I've definitely practiced and continued to get better at both positions, and I think it really will help me come draft time.
"A lot of teams are looking a little bit more in terms of center," Roullier added. "I feel my intelligence being a mechanical engineering student … they're really looking at me at center. But having the ability to play guard is very valuable and something teams have shown a lot of interest in as well."
Roullier said he's been training in Denver but will return to Wyoming after the combine to continue getting ready for the draft.
As for his passion for mechanical engineering, Roullier said he isn't sure where that road will lead him. 
"There's a lot I could do with mechanical being one of the more broad-spectrum types of engineering," Roullier said. "I'm the type of guy where I love pretty much all of it, so it'd be a great time wherever I may end up."
Roullier, of course, wants to focus on football first.
"I'm hoping that's years and years down the line," he said.