Football season or not, Troy Reeder always carried a pigskin in his bag.
As eighth graders, he and Brian O'Neill would wrap up spring lacrosse practice, dig out the football and toss it back and forth while discussing the possibility of ending up at the same high school.
The two had previously played against each other, until O'Neill transferred to Reeder's traveling lacrosse team. They became fast friends.
"He was the best player on the field – pretty much at everything he did at that age. It wasn't fun playing against him," O'Neill quipped. "But then I switched over and joined his team, and it was a lot more fun. I was like, 'I want to play with that guy,' because he's the best."
O'Neill got his wish for the next several years, as the pair attended Salesianum School in Wilmington, Delaware, teaming in lacrosse and football.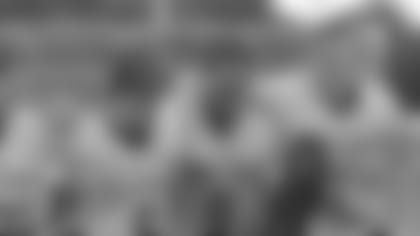 For the latter, O'Neill played receiver, tight end and defensive end. Reeder played linebacker, running back and quarterback – and he garnered plenty of attention from college scouts.
O'Neill to this day credits the start of his NFL journey to Reeder, whose talent attracted recruiters to the Salesianum athletic fields.
"I mean, the only reason I got any halfway looks for college was because teams were coming to see Troy, and then coaches would say, 'Well, we also have this guy,' " O'Neill recalled. "So him being a really high-level player in high school allowed me to get some eyes on me."
The friends went their separate ways for college – O'Neill heading to Pittsburgh and Reeder to Penn State, where as a redshirt freshman he started 11 games at middle linebacker and racked up 67 tackles (including 5.5 for loss) and was named to ESPN.com's Big Ten All-Freshman Team.
Reeder transferred the following season to Delaware, where his brother Colby also transferred and where their father Dan, a former NFL running back, had previously starred. He became an immediate starter at outside linebacker for the Blue Hens and returned an interception for a touchdown in his Delaware debut. Reeder received All-CAA First-Team honors as a redshirt junior after leading the team with 89 tackles, an interception, three pass breakups, a forced fumble, a fumble recovery and a blocked kick.
O'Neill, meanwhile, had moved from tight end to offensive line at Pitt and impressed coaches and NFL scouts alike. The Vikings drafted O'Neill 62nd overall in 2018, and Reeder finished his final season at Delaware – leading the CAA with 131 tackles and 13.5 tackles for loss and again being named First-Team All-Conference.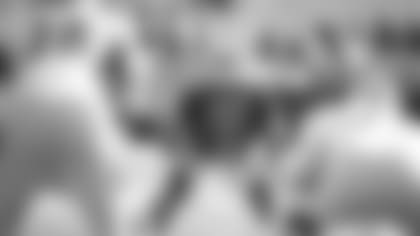 Reeder went undrafted in 2019 but was signed by the Rams shortly after the draft.
"Obviously everybody wants to get picked. I wasn't sure where I was going to go … and I ended up not being picked at all. But I always used that as motivation," Reeder said.
Not that he truly needed extra inspiration.
Reeder had demonstrated hard work and determination, following his dad's example, since falling in love with the game at a young age. He remembers first playing flag football, then graduating to tackle in the third grade.
Those early years with the Avon Grove Wildcats remain vivid in Reeder's mind: learning how to tackle, how to properly hold and throw the football, and then suiting up in his blue-and-white jersey for game days with the sport's pinnacle in mind.
"I always kind of felt like the NFL was the end goal," he said. "But I think one thing Dad gave me was, you know, the knowledge that every step is just as important. When I was growing up playing in elementary school, yes, that was the dream. You grow up playing in the backyard pretending you're an NFL player.
"But you want to make an impact on your middle school team, and then your high school team, and then your college team," Reeder continued. "One thing I'm really proud of is that I've enjoyed the journey. Without looking too far ahead, I have enjoyed every step of the way and felt like I've made the most of each step."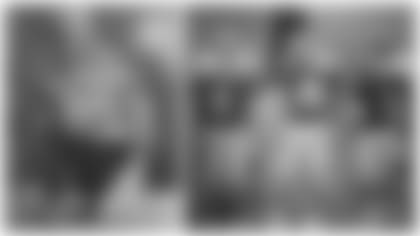 Reeder started eight games for the Rams as a rookie, finishing that campaign with 58 tackles and two forced fumbles. He started 25 of the 49 regular-season games he played for the Rams over three seasons, recording 230 tackles, two interceptions, 5.0 sacks and eight passes defensed.
He helped the Rams reach Super Bowl LVI and recorded two tackles in the 23-20 victory over Cincinnati.
Reeder joined the Chargers in 2022 and contributed mainly on special teams in all 17 regular-season games and the Wild Card playoff game, in which the Chargers were defeated.
Reeder and his wife Mary found themselves home for Super Bowl weekend one year after winning it all. And just down the street was O'Neill, who'd rented a nearby house for three weeks while recovering from Achilles surgery.
"My fiancée had left town for the weekend … and I couldn't walk, I couldn't drive, I couldn't go up and down stairs," O'Neill said. "I was just dying to hang out with somebody."
Troy and Mary delivered Buffalo Wild Wings and companionship to a laid-up O'Neill, and the former high school teammates started chatting about the upcoming season.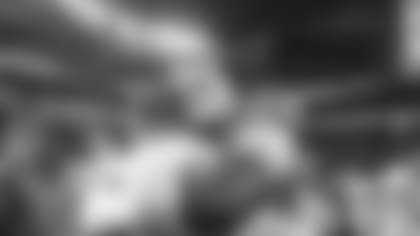 It's funny how life comes full-circle, isn't it?
Thirteen years after Reeder and O'Neill wondered whether they'd attend the same high school, they pictured a scenario in which they'd share an NFL locker room.
Reeder was slated to hit free agency. Would he re-sign with the Chargers? Reach a deal with another team? He and O'Neill discussed the options.
"There's just a lot on your mind. Mary and I were a week away from having our first son. We had to make these decisions on what would be best for our family going forward – and sometimes not moving is the easiest thing," Reeder said. "But if a great opportunity, what does that look like? What would it take to get you to move your family?
"We were kind of joking that Minnesota would be a really great fit. We have connections here with the team already, so I knew my wife would be really comfortable and would have friends here," he added. "I have a lot of friends who are already part of the team and coaches on the staff that I respected with everything I had."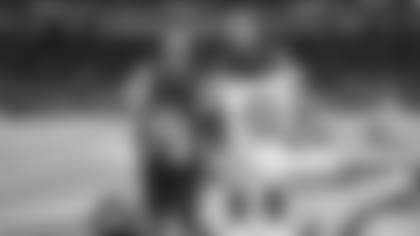 O'Neill also had brought up Reeder's previous relationship with Vikings Special Teams Coordinator Matt Daniels, who coached the linebacker for a season with the Rams, as well as Head Coach Kevin O'Connell's time spent in L.A.
"Troy kind of just left it, like, 'You never know,' " O'Neill said.
He received a text from Reeder just a few weeks later: Hey, I'm actually going on a visit.
"Ironically, the Vikings were one of the teams that came calling," Reeder smiled.
Added O'Neill: "I knew he wasn't going to take a visit unless he thought something was close to going down. I was pretty pumped."
Reeder signed a deal with Minnesota on March 22, effectively becoming teammates once again with O'Neill.
It's been a smooth transition for the Reeders, who had welcomed their son Beau five weeks ahead of inking a new contract.
From growing up and playing on the East Coast, to starting his NFL career on the West Coast and now ending up in the North, Reeder is thankful for each stop.
"I think Minnesota is a really great place to live, and what an awesome fan base we have here, where they're truly diehard football fans," Reeder said. "That's kind of what I'm used to, being from the East Coast – those fan bases that are ride-or-die and so passionate, stadiums packed every single week.
"I know this football journey doesn't last forever," he added. "But as long as I'm playing, I think it's really cool to give my family and myself these really awesome experiences, even outside of football."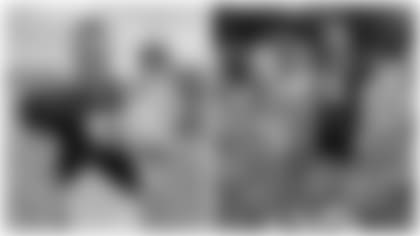 Just as Reeder and his family have adjusted quickly to Minnesota, he's fit in with the Vikings roster.
Daniels called Reeder an "unbelievable leader," especially for the special teams group.
"He does a great job of understanding, communicating in the meeting rooms. He has a great understanding and feel for how to play the game," Daniels said earlier in Vikings Training Camp. "He understands where to be, how to do it. He's a tactician, is how I like to consider him. You look at the addition we have with him, veteran leadership with what looks to be a young group. I'm excited about him."
O'Neill has appreciated the opportunity to be on a team with Reeder again after eight years of catching up briefly on trips home or exchanging texts in the ongoing Salesianum group chat.
But he's intentional about letting Reeder forge his own path.
"I try to be conscious of letting Troy have his own experience here and not forcing my opinions and my routines and everything I do here onto him," O'Neill said. "Just being there for him when he asks a question, and obviously I'll have an answer and guide him in the right direction and let him go. But he's a pro, he's an adult, so he can kind of figure it out himself, too.
"I wouldn't want somebody trying to put me on training wheels if I went to a new team," O'Neill added. "So I try to allow him to just build his own experience here and make his own name for himself."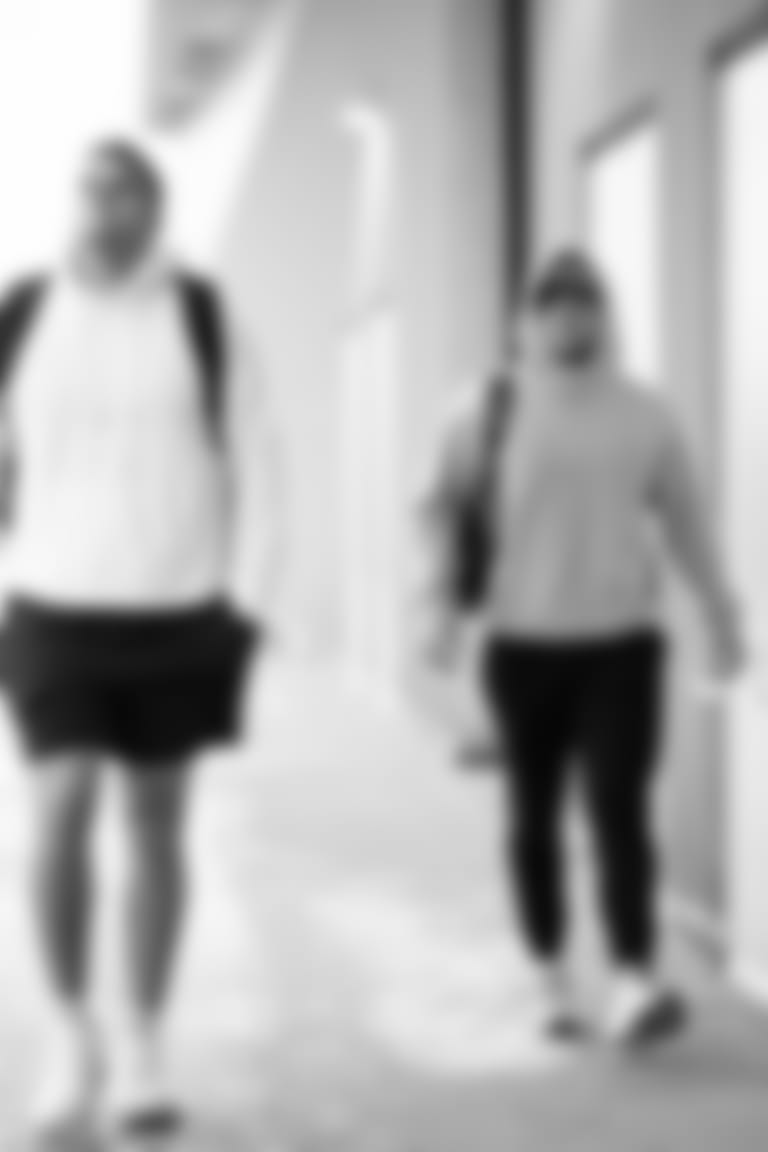 In Reeder's Vikings debut, he started with Ivan Pace, Jr., at inside linebacker in Minnesota's first preseason game at Seattle. He took 14 snaps on defense and just three on special teams.
But wherever coaches slate him moving into the regular season, Reeder embraces the role. Daniels has instilled a tremendous amount of pride into Minnesota's special teams players, and Reeder aligns directly with that mentality.
"I think special teams is one of the most selfless things you can give to your team. Because it's so high-effort, so intense," Reeder said. "If you're playing special teams, you're practicing special teams [and defense]. It makes your practices tougher. It's something I've enjoyed doing, and it's really cool to be able to work with a guy like Coach Hat (Daniels), like D.G. (Assistant Special Teams Coordinator Dalmin Gibson), who embody what you want to get out of it, as well. It makes it easier to give all that you have when you know those guys are, as well.
"You see a lot of guys like that in our room, who are contributors on offense and defense, who are also some of the biggest contributors on special teams, and they understand it's a third of the game," Reeder continued. "I was lucky enough to be a part of a Super Bowl team, and when you get that far … everyone has great special teams units. You can't go the distance with great offense and great defense alone – you need all three pieces."
O'Neill couldn't be prouder of his friend. He may have gotten the edge over Reeder in the height department, but the 6-foot-6 tackle looks up to the 6-foot-3 linebacker – just like he did when they were teenagers.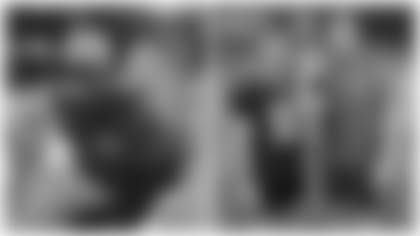 "He's the one that showed me the importance of training hard to be able to make yourself better for football season. He's been what they say is a pro's pro since he was a sophomore in high school," O'Neill said. "Troy showed me the ropes and showed me how to do things a certain way and how to chase what you want and how to really maximize your abilities based on everything else you can do outside of practice.
"He was a stud, and he's still a stud," O'Neill added. "It's no surprise to me that he's still doing well, and hopefully he's still ascending."
Reeder gives it his all at every practice, and he's looking forward to the 2023 campaign in Purple.
Beau, now 6-months-old, already has an assortment of pint-sized Vikings apparel. And while he may be too young to grasp this year's training camp visits or his dad's first home game at U.S. Bank Stadium, Beau will one day understand the legacy Reeder is establishing for his son.
"My dad was long done playing by the time I was born, so I never got to experience that part of his life," Reeder said. "I know my son won't remember these days, but I think it'll be really cool looking back and he can see myself and his mom on the sideline of games and at practice here through camp. I hope he looks at it like, 'No matter what I want to do with my life, I can achieve it at the highest level with hard work and dedication.'
"It really goes back to my undrafted story – I didn't necessarily make it because I was a freak athlete or the no-brainer pick," he continued. "But I think I made it, really, because of many values that were instilled in me as a human being that allowed me to reach this level as a football player. I hope that's what Beau learns from it."