Stefon Diggs' gloves are 2X in Adidas, and Bisi Johnson wears a 2X Nike pair, but when the receivers swapped gloves during a recent practice, they noticed a distinguished difference.
Receivers Coach Drew Petzing saw the exchange and had a chuckle.
"They thought they would have the same size. Bisi put Diggs' gloves on and was like, 'Holy crap.' [Diggs is] not a small guy, but he's not huge," Petzing said. "He does have big hands, which is clearly going to help. You think about great receivers in the Vikings organization, Randy Moss and Cris Carter both had enormous hands."
Johnson later confirmed, "He's got some big old hands. I thought I had big hands, but he stretched those things out pretty good."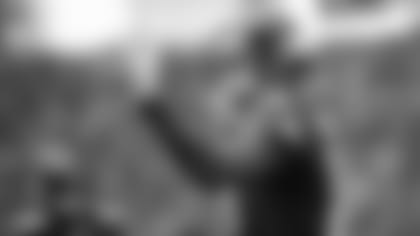 The size of Diggs' hands — and the accompanying strength in them — is one of multiple physical traits that enables him to increase his catch rate by securing footballs that require full extension, like the one he speared at Los Angeles with one hand along the sideline.
The play resulted in a 5-yard gain, but QB Kirk Cousins said it was "one of the better catches I've ever seen."
"Some of his elite traits – one would be the hands," Cousins added. "He tracks the football as well as anybody. … He gives me the freedom to throw the ball to different places, and he'll adjust."
In Week 14 against Detroit, Diggs' pinky was the only part of his left hand pressing the pigskin against his right hand during a 44-yard reception. Diggs also recorded a 13-yard reception thanks to a tremendous toe-tap.
Both gains occurred against the Lions top cover corner Darius Slay, who gave props to Diggs on social media after the game.
Cousins described the matchup as "good on good." He added that he trusts Diggs "in those moments to go down the field and make the play."
Three other plays — two touchdowns from Cousins against the Eagles and a 27-yard catch at Dallas late in the first half — illustrate Diggs' kinesthetic gifts that make him a star.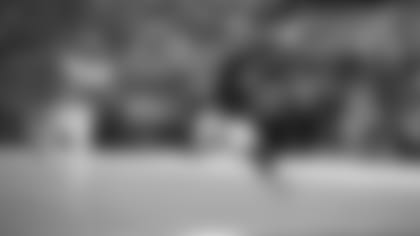 On a 51-yard touchdown pass, Diggs zoomed by Eagles cornerback Rasul Douglas, who thought he had help over the top. Diggs propelled himself with an incredible final stride and reached over his outside shoulder to secure the ball.
The fifth-year pro later put on a clinic in short-area quickness and body control for an 11-yard score. Diggs was brilliant on the corner-post double move, selling a route to the outside in order to create inside leverage against former Viking Craig James. Cousins rifled the pass, Diggs caught it over his head and followed with a quick double-tap of his feet.
The Dallas grab was so unbelievable that officials initially ruled it an incompletion, but review showed him cleanly complete the catch as he slid to the turf, helping set up an important field goal.
The mistake in coverage on the Douglas play aside, the other plays mentioned above involved solid defense but better offense.
"I think a lot of it is he works at it," Petzing said. "You see him in down time in practice and the offseason, he spends a ton of time putting himself in those situations, or as close as you can so it's not the first time you've done it, which is hard because it's awkward, it's quick. A lot of it is reaction.
"You don't think about making that catch," Petzing added. "Your body has to react, and your body reacts faster when it's been put in similar situations over and over and over again. I know he takes that very seriously."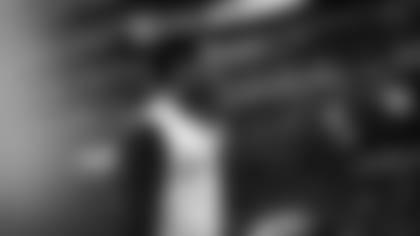 Petzing said Diggs shows "vision, body feel and spatial awareness" that have been "developed over the course of his life and career but that he continues to perfect."
Petzing said the best illustrations occur on the deep passes because they are generally the "most awkward where you're adjusting your body and you're along the boundary" but added that the gifts show up in "everything he does."
Everything includes anticipating where the ball is going to be, where the defender is and how to position himself to keep the defender from getting the ball on short or intermediate routes, then maintaining speed through the catch.
"For me it's like, mastering one thing is not the end of the world because I've got to keep working at it," Diggs said. "I've never mastered the craft of catching the ball. There's many ways of catching the ball, as far as catching with defenders on you and things like that."
---
---
Little things make big differences
The spectacular endings of plays have less conspicuous origins.
At the beginning of a play, Diggs is thinking about alignment and assignment. He knows that NFL defensive backs have good intel and "play percentages on what routes you are going to get from certain alignments."
"As far as steps, if I run past 10 yards, you can anticipate it being a longer route," Diggs said. "They're sitting until that, so you've got to put speed on guys, and it's all about leverage. I want to get the leverage I need and keep it. If I lose it, it's because I wanted to lose it. After that, it comes down to break point.
"If you have good coverage, if you're tight on me with good coverage, it becomes a break point on my angle, coming back to the ball, where I'm at and where I put my hands at," he added.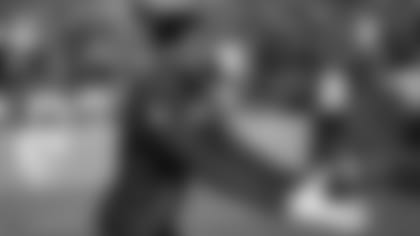 NFL receivers are some of the best athletes on the planet, but so are cornerbacks, so what makes the difference between success for the offense or defense?
"In the League, guys are smart, way more athletic," Diggs said. "There's plenty of guys that I go against that are either just as fast as me or faster, just as quick as me or quicker, so what's going to be the separation? Whether it's attacking the ball, being physical to the ball, being aggressive, having good hands, having good leverage, having good strength in certain situations where you need it. It all depends on the defender."
By now, Diggs' quick-twitch and speed are established. Listed at 6-feet and 191 pounds, strength isn't what folks first think of when listing Diggs' attributes, but he knows how to maximize his power through explosive movements and continues to refine how to make them even more lethal.
"I think people don't think I'm as fast or as strong as I look, so I try to catch them off guard, and if not, I've just got to play ball," Diggs said. "I set it up the whole game. I don't use it, I don't use it, and then we get a big play out of it."
Petzing said Diggs' explosiveness shows at the beginning of plays and at the tops of routes when his quick-twitch muscles fire him in and out of breaks. Then there's a mentality component, too.
"He firmly believes that no one is going to press him and cover him 1-on-1," Petzing said.
---
---
Having a plan at the line of scrimmage
Diggs' kinesthetic awareness prompted a slight adjustment to the inside as he went up for the prayer heaved by Case Keenum. This writer will always believe the move fit for TheMatrix was the most important aspect of the impromptu moment because safety Marcus Williams completely whiffed and took out teammate Ken Crawley.
"I think so, too, because if I had just kept running — I was trying to position myself to stop, so I was going to try to put both feet on the ground and fight and get out of bounds," Diggs said. "But I tried to high-point the ball so he didn't have a chance to make a play.
"When people think about him missing [me being] all on him, it was me too, because if I had just ran and caught the ball and tried to get out of bounds the normal way, toe-tap or two feet in, it would have been a bang-bang shot," he continued. "People think they know football, but the small things matter the most, and in that moment, it showed."
Diggs kept his balance, turned and ran for the final 34 yards of the 61-yard Minneapolis Miracle.
Petzing said Diggs consistently aligns himself in practices to land on both feet to the point that it's automatic.
"You see a lot of guys go up for balls, and they fall over. I think more than anything, he was keeping his feet, and in doing so, he probably did adjust his body angle to the point where [Williams] ducks his head, loses sight of him and misses him."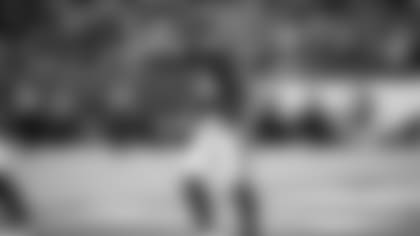 The grandiose stage of the playoffs and the magnitude of the shocking finish placed the play at No. 9 in NFL Network's list of the 100 Greatest Plays, a collection of highlights assembled for the NFL's 100th season. But it wasn't the first time for Diggs to completely make a defender miss and deliver late-game heroics for the Vikings.
His rookie season, in just his fourth game, Diggs ran a short in-breaking route as Bears DB Sherrick McManis trailed.
"And I spun out," Diggs finished the thought. "[Stuff] like that, people don't really understand, but I anticipated the defender being behind me, and I knew where he was going to be."
"I had a plan of where I was going to align my leverage, where I was going to catch the ball, and I knew I was going to spin out because I knew where he was going to attack me from," Diggs added. "That's something that's so small, but with me playing for a while and kind of anticipating where he was going to be without seeing him."
Diggs subtly moved himself back to the outside as he completed the catch and McManis went diving by. The spin move was one thing, the acceleration out of it was another, topped only by Diggs' determination to fight his way through contact for the final five yards of the 40-yard game-tying touchdown with 1:49 remaining in an eventual 23-20 win.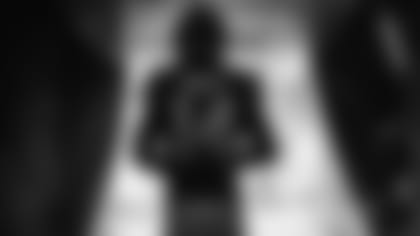 Johnson said Diggs repeatedly reminds him about the importance of "always having a plan in your head" so that he'll be able to best use his attributes.
"That's something that he's been telling me a lot and something I need to work on, but Diggs just has a different game than I do or [Adam] Thielen," Johnson said. "It just depends on your body type and how you move."
Diggs already has cracked the top 10 in Vikings history in catches, yards and receiving touchdowns, but he believes he can keep refining his receiving gifts.
"At the end of the day, I'm just a receiver trying to catch the ball," Diggs said. "I've been at it for so long, and I still work at it. It's not something I take lightly. I take pride in finding that ball and making it mine."