Josh Metellus didn't take much time off this offseason.
With the exception of a couple quick trips to Disneyland, one of his family's favorite destinations, Metellus stayed mainly in Minnesota with his wife Haley and 2-year-old son, Joshua, and focused on football.
The Vikings safety is entering his fourth season which, in NFL language, often means contract season. And he doesn't take that lightly.
"This is a big year," Metellus said. "I approached the offseason with that kind of mindset, to do everything possible to set myself up for a big season. I think I did that.
"I'm a family man, so I worked my schedule around that to be home as much as I could," he added. "But when the baby was asleep or my wife was busy, I was making sure to get my work in."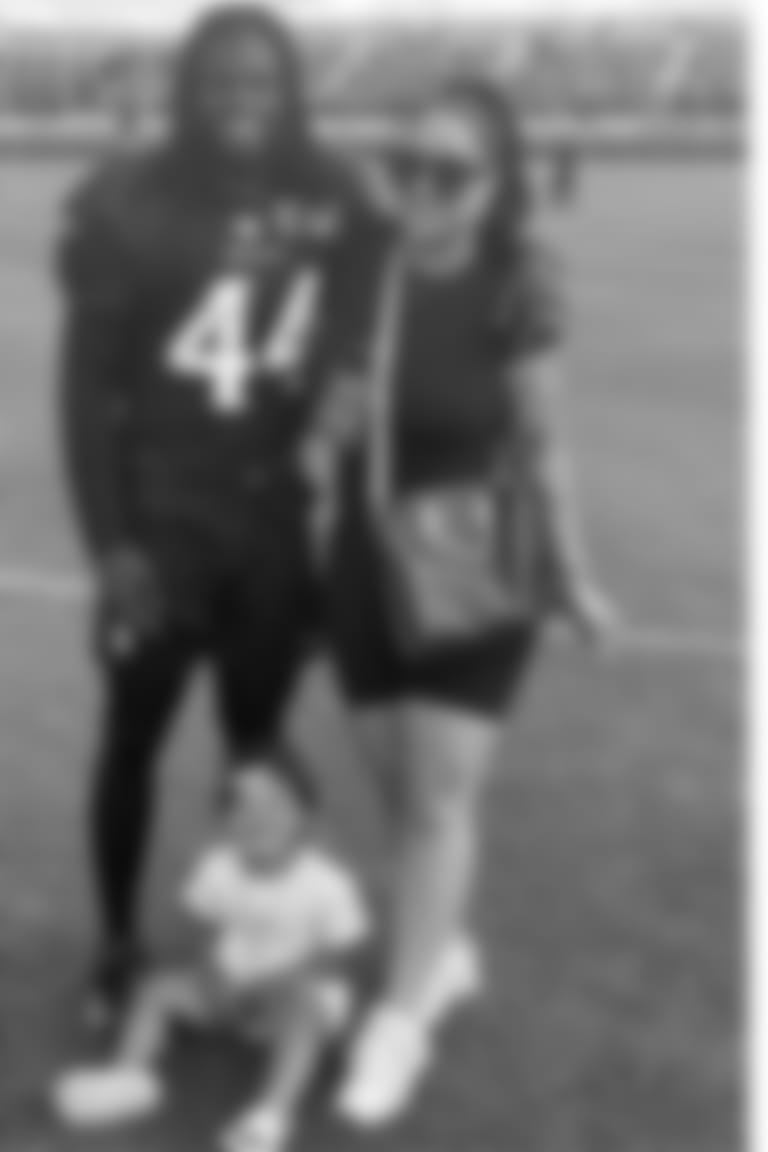 That work has certainly been noticed by coaches, but it's also nothing new for Metellus, who has been making a positive impression since being drafted in the sixth round by Minnesota in 2020.
The former Michigan Wolverine has been a special teams standout in each of the past three seasons, and in 2022 he seized additional opportunities when given the chance. Metellus played 258 snaps on defense, starting three games in place of Harrison Smith. He nabbed his first career interception against the Lions in his first career start and totaled 42 tackles and five passes defensed.
Looking back, Metellus views last season as "a great step in the right direction," but he's nowhere near slowing down.
"Obviously you come into this league and you want to make an impact, and I think the things I was able to do last year really set me up to have my goals come [to fruition]," he said. "I think I built a lot of confidence last year for myself, which goes a long way, and I think it's showing up."
Earlier this summer, Vikings General Manager Kwesi Adofo-Mensah joined Peter Schrager's podcast and was asked about an "unsung hero" Vikings fans should keep their eyes on.
The GM didn't hesitate in giving his answer: Josh Metellus.
"He'll play some more this year, so I think you'll see the stuff that we've seen. He was a special teams stalwart last year, a team-captain type," Adofo-Mensah said, referencing the fact Metellus was voted interim team captain following Brian O'Neill's Achilles injury. "You can feel when somebody's teammates really love them, really appreciate them and really want to follow them into battle, and he's one of those guys.
"He's everything that the Minnesota Vikings are about, and I think people are really going to appreciate that more this season," he added.
Metellus called it a "great feeling" to hear Adofo-Mensah's belief in him. For the general manager to notice, he said, means he's doing something right.
"It comes with a lot on your shoulders, but it shows that just by being me … I can be that guy for the Vikings. That's always been the goal. I want to make an impact as much as possible to help us win games."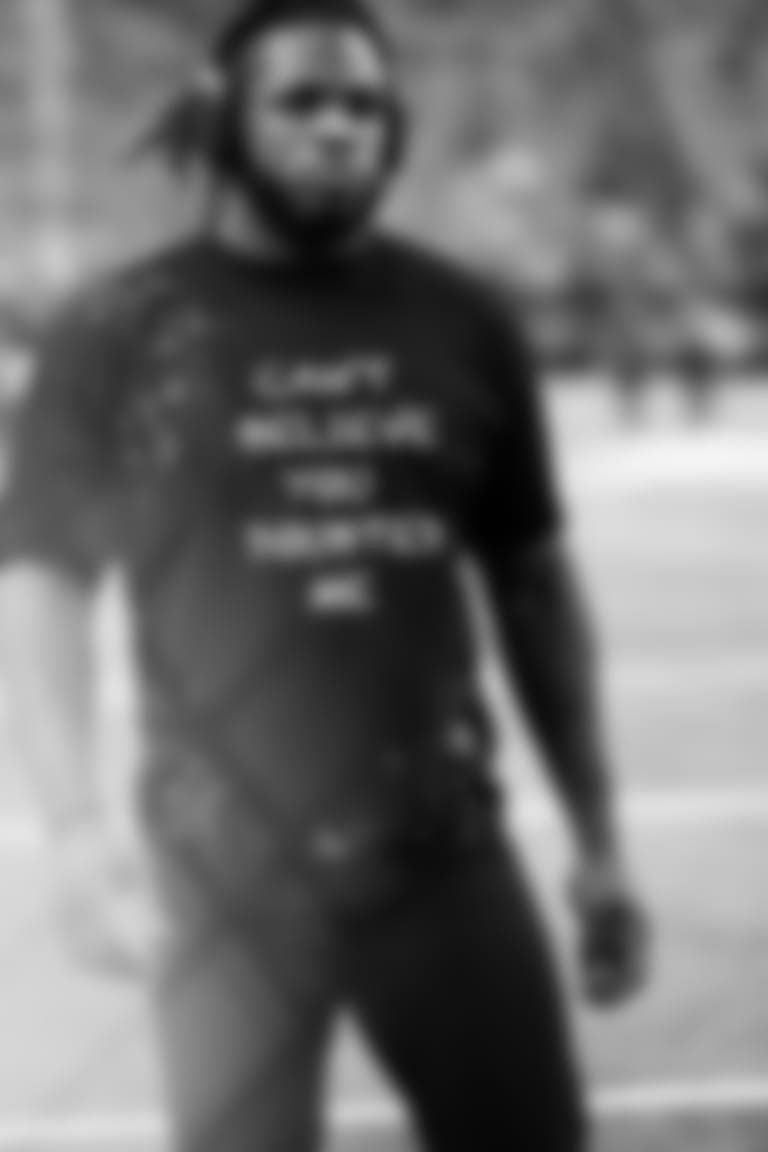 And Adofo-Mensah isn't the only one singing Metellus' praises.
Vikings Head Coach Kevin O'Connell, Defensive Coordinator Brian Flores and Special Teams Coordinator Matt Daniels all have complimented Metellus in recent weeks, and Smith spoke highly of him to kick off Vikings Training Camp.
Smith pointed out the success Metellus has found all over the field and on different phases of the game.
"Whether it's right guard on punt [team], or safety, or whatever. He's a really smart guy, and he's an explosive player and can do a lot of things athletically," Smith said. "I just think his confidence has grown over the years as he's made plays at pretty much every spot he's ever been put at. And not just in training camp or at practice – it's the same thing on game day. It's really fun to watch."
To hear such words from Smith means the world to Metellus, who's admired the elder safety's game since he entered the league in 2012.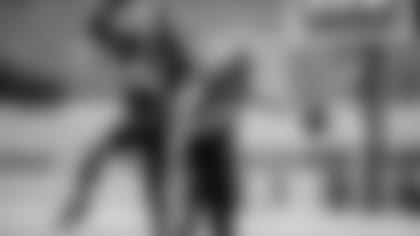 Metellus recalled the day he was drafted, holding his breath while waiting to see where he'd start his NFL journey. When the Vikings called, he couldn't have been happier.
"I immediately was excited because, 'Harrison Smith? I get to play with him?' I always looked up to him, and I still look up to him," Metellus said. "It's just great to have a guy like that, who's played a lot of ball at a very high level, very consistent player, and you get to see that firsthand and it definitely has an impact on your game.
"Just being able to watch him and ask him questions of why he's doing certain things, he's a very open guy," Metellus continued. "He's open on giving tips and different tidbits to help you play fast and help you diagnose offenses. Having a guy like him, I think, is one of the best things for my career."
Metellus has worked hard at film study and identifying offenses and special teams coverages, picking the brains of Smith, former Vikings linebacker Eric Kendricks and former Vikings cornerback Patrick Peterson, among others.
Daniels said Metellus' preparation is demonstrated each week during the season.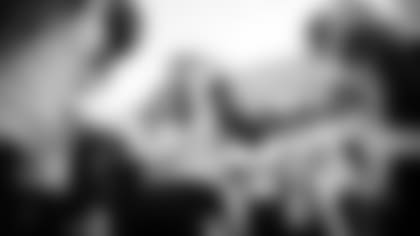 "He's an unbelievable notetaker, he does a great job of communicating to everybody, and when he goes out there, he's calling out what to expect because he sees certain alignments – there are certain tidbits that opponents are giving away – and because of that, it basically puts him a step ahead of everybody else," Daniels said.
Metellus' high football I.Q. has also enabled him to step into a bigger defensive role this season under Brian Flores, whom the Vikings hired in February as their new defensive coordinator.
Having grown up in Miami, Metellus said he'd followed Flores' work with the Dolphins from afar and has long respected his defensive mentality. So when Minnesota added Flores to the coaching staff, Metellus made it a point to connect quickly.
"That's when it really hit me how smart he is, how good his scheme is and where I could fit in," Metellus said. "I think he's a really good coach, and I'm really excited about him being here."
Throughout Vikings minicamp and training camp practices open to media, it's been clear Metellus can fit into Flores' system in multiple ways.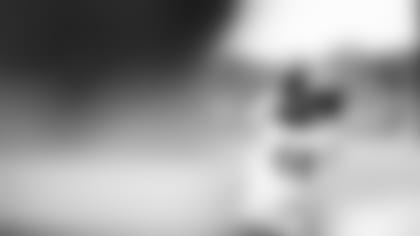 In addition to his foundation at safety Metellus also has sometimes lined up at slot corner or even in one of the linebacker spots, depending on the formation.
Being asked to play different positions has helped Metellus further his knowledge of the defense even more. He said it "definitely makes studying different" and explained that he's learned to look at the defense from a bigger picture, more conceptually, and in a way that enables him to learn every position's job.
"I'm getting a full grasp on his defense in general instead of just my spot, and that's only gonna help me later down the line," Metellus said. "He's obviously a great coach, I'm sure he wants to be a head coach one day, and if he ever leaves and we get a new defensive scheme, I know how to play linebacker, I know how to play safety, I know how to play nickel. It's helping me in the long run and also helping the team now."
Smith emphasized the impact Metellus' studying has made beyond his individual performance.
"It's fun to be around guys like that. He loves the game, and he could sit up there and run a meeting as a coach right now. He's got it that well," Smith said, smiling. "I learn a lot from him. He knows more, a lot of times, than I do – so I'm trying to learn stuff from him, too. He's great to be around, and it's a lot of fun to watch him."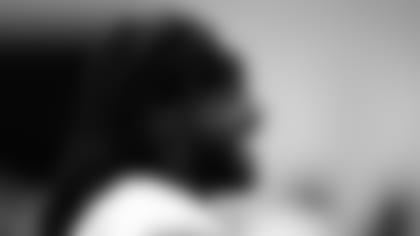 "Fun" is really the operative word if you ask Metellus. It's rare to see the 25-year-old without a smile on this face, especially on the practice field or around the team facility.
"I just really like playing football," he grinned. "Anywhere I can fit on the field, I'm gonna do my best. Being able to be in different spots, where the offense has to key on me, has to worry about me, it's definitely fun. You want to be that guy the team has to go game plan for, and I like it."
He may not have known it in the moment, but time spent learning from Kendricks over the past three seasons gave Metellus a head start at stepping into a linebacker role when asked.
"He's a top-five linebacker in playing the pass," he said. "Being able to just know where offenses are trying to fit the ball in and being able to go back and watch film of E.K. doing it and him putting himself in the best position to make plays, it's definitely had an impact on my move to different positions."
Metellus said Flores' system provides Minnesota's defense a unique advantage. Rather than sit and wait to see what an opposing offense will do, Flores is creating the opposite situation – forcing the offense to react.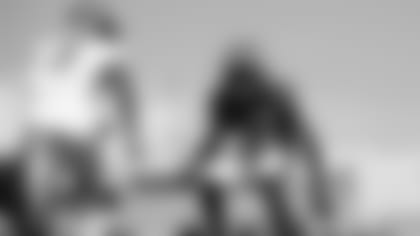 "I'm excited about being able to dictate the terms," Metellus explained. "The offense knows where they're going; they know what routes what they're running, they know who to block. But on defense, you're reacting a lot. But in [Flores'] defense, we're trying to get the offense to react to what we do … so you're able to play even faster."
Fans have seen that aggressiveness and quick adjustments from Metellus on special teams over the past three seasons – and he plans to show it there and on defense in 2023.
As Metellus' role expands, so does his platform off the field.
But even before he was recognized by fans, he's been giving back to the community and giving back wherever possible. Nothing will change his dedication to making a difference, Metellus assured.
His childhood didn't feature "the easy road," so Metellus understands the importance of grit and hard work.
"My mom was a single mom, and she struggled a lot to keep food on our plate and tried to make sure we were in the best position," Metellus said. "But a lot of it was the community helping. It wasn't just her; it was a lot of people pouring into us, me and my siblings, helping us along the path."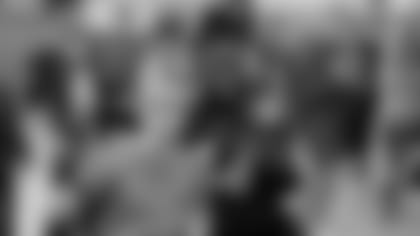 He mentioned "great coaches" along the way who helped support him, and he remembers receiving help for cleats and gear from other NFL players who founded youth-centric charities.
"That played a huge role for me," Metellus said. "Growing up, I've always wanted to make an impact in the community because I've always wanted [to leave a legacy]."
For Metellus, leaving that impact has come in the form of monetary donations, school and hospital visits and, most recently, hosting a just-for-fun ice cream party in his Twin Cities neighborhood.
Minnesota nice? How about Metellus nice?
"Our neighborhood's great. They were so welcoming when we moved in. Not too many neighbors will look at me and just say, 'Oh, that's the Vikings player,' " Metellus said. "We just thought it would be nice to get everybody around and do something special for them because they've done special stuff for us. We just wanted to get the community together. The stronger the community is, the better it is for the kids."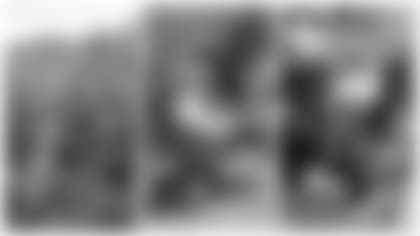 Metellus hopes he's in Vikings Purple for a long time – long enough to see Joshua (or "Joshy," as he and Haley affectionately call him) lining up at the bus stop with other neighborhood kids.
It's why Metellus makes it a point to make his NFL journey a family one. It's not uncommon to see Joshy clutching his dad's leg while at a youth football camp or in his arm's as Metellus signs autograph after autograph following a hot and humid training camp practice.
After all, this is all for them.
"I am my family; my family is me," Metellus said. "All I want to do is be a great example for our kids. I think just having him around, even though he's not going to remember – there's obviously going to be pictures, stories … I think for him later down the line, he's going to realize, 'That's the type of person my dad was. That's the type of family we are.'
"We just want to make an impact on people's lives," Metellus added. "I think it's going to go a long way for him in the future."