NFL defensive backs will tell you it's tough to get one interception in a game … but five?
Only one person has ever accomplished such a feat in a professional football playoff game: and of course, it's none other than Bud Grant.
Though the record, which was set in the Canadian Football League, is documented in various Grant bios online, it isn't something the Hall of Fame coach has talked much about over the years.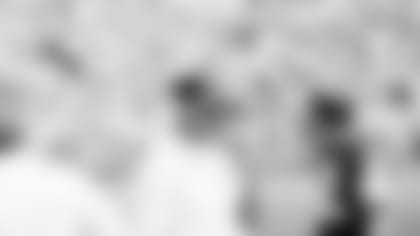 "I don't broadcast it," he told me matter-of-factly.
Grant's statement is corroborated by Hall of Fame safety Paul Krause, who played for Grant in Minnesota from 1968-79 and holds the NFL record for career interceptions with 81.
"I never heard that Bud had five interceptions in one game. That's unbelievable!" Krause exclaimed. "The most I ever had in one game was three.
"I never knew that. He coached me for a long time, but he kept that a secret from me, I guess," Krause laughed.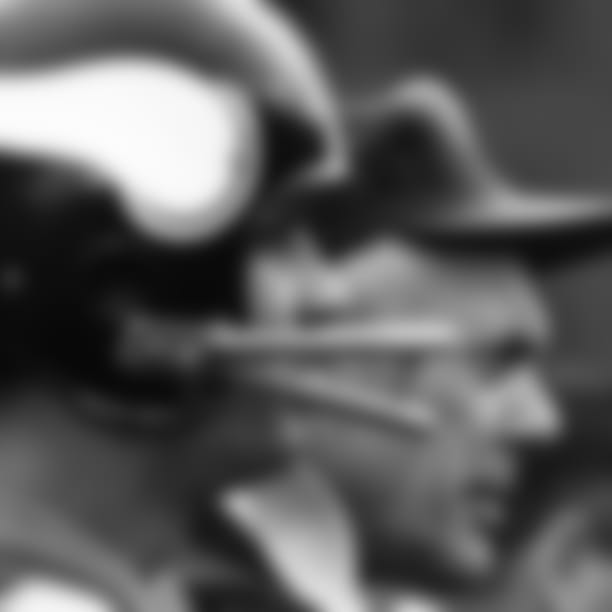 The sentiment of surprise is shared by former Houston Oilers safety Vernon Perry, who in 1979 set the NFL benchmark for picks in a playoff game with four in the AFC Divisional Round. He did so at the height of the "Luv Ya Blue!" era under Bum Phillips, the grandfather of new Vikings Offensive Coordinator Wes Phillips.
"We went to the San Diego Chargers, and we went there without Earl Campbell, Kenny Burrow or Dan Pastorini. So we didn't think we had a chance because all our offensive weapons were hurt," Perry recalled. "But they never said nothing 'bout our defense – and everybody was healthy. So we had a very good defensive game.
"I got one, and then I got another one, then another one," Perry added. "And then on the last play of the game, I got that long one that Dan Fouts threw, tried to get down to the 10-yard line. I got that one, and the game was over."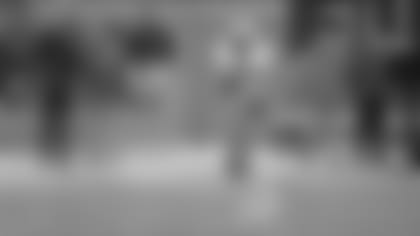 Perry understands the unlikeliness of nabbing four interceptions. So when he was told Grant had five?
"Man, the first time I heard about this was today. Golllly," Perry said, stretching out the reaction in his Jackson, Mississippi, drawl. "I thought, well, I have the record for the NFL – and you're telling me he had five interceptions in a Canadian football game? Man, that's awesome. That's unbelievable."
Fouts, a Pro Football Hall of Famer himself, threw five total picks on the day, with another nabbed by Oilers cornerback J.C. Wilson.
---
---
Becoming a two-way player
Despite keeping largely quiet on the topic over the past seven decades, Grant recently opted to take a stroll down memory lane.
At 94 years old (he will celebrate his 95th birthday in May), Grant shared full-color mental snapshots of the circumstances leading up to that day – and how everything unfolded for a spectacular showing.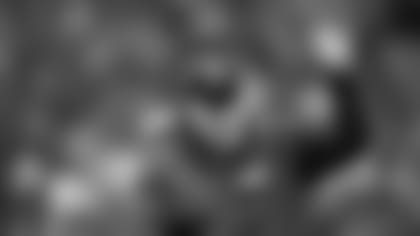 Grant initially played for the Philadelphia Eagles in 1951 and 1952 before transitioning to the Canadian Football League for a larger paycheck.
"I was invited to the Pro Bowl – I didn't go – but I'd had some success in the NFL," Grant recalled. "The CFL was emerging with new stadiums and all that. They were paying more money to Americans to come to Canada and play up there than, as an all-star, I could make here."
If his generally sharp memory serves him correctly, Grant exchanged an annual NFL salary of $7,000 for a CFL paycheck of $10,000 per season.
"That doesn't sound like a lot of money today, but in those days, I mean, the difference between 7 and 10 [thousand] was a lot," Grant said.
And so Grant crossed the border, becoming the first professional player to "play out his option" and leave for another team. The catch? Grant committed to play both sides of the ball for the Winnipeg Blue Bombers.
As a wide receiver, Grant recorded 68 receptions for 922 yards and five touchdowns in his first season in Winnipeg. He also played left cornerback throughout the entirety of the regular season, snagging four picks in 16 games.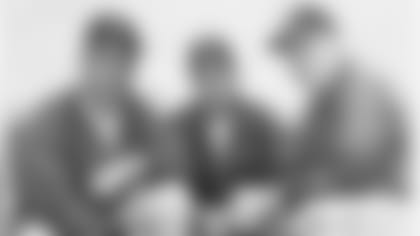 Krause has always admired Grant's athleticism. He understands the challenge of playing both ways, having played defensive back and wide receiver for the Iowa Hawkeyes but almost exclusively safety at the NFL level.
"When I was with Washington, some of the receivers got hurt for the last game, and I played receiver. But that was just one game," Krause quipped. "It just tells you what a great athlete Bud was."
True to his nature, though, Grant simply boils it down to practicality: "I had to play twice as much, but I got paid a lot more."
Grant's 922 receiving yards led the team that season, helping the Blue Bombers make the playoffs.
Winnipeg was set to face Saskatchewan in a two-game, total-point series for the right to meet Edmonton for the Western Interprovincial Football League Championship.
Grant happened to be familiar with Roughriders quarterback Frank Filchock, who had previously spent time in the NFL with the Giants (1946) and Colts (1950).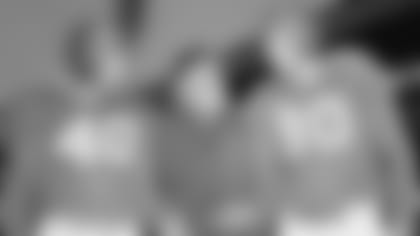 "I knew a little bit about Filchock, and he had a reputation of a big arm. He could throw the ball as far as anybody, and he was a legitimate, big-time player – except he was probably a little over the hill," Grant said of Filchock, who was 37 when he faced Grant and the Blue Bombers as a player-coach.
Ahead of the postseason matchup, Grant approached Blue Bombers Head Coach George Trafton and posed a suggestion.
"You know, I'm playing corner, but I know Filchock as a player, and he likes to throw a long ball," Grant told Trafton. "Now, if we get ahead, I'm sure he's gonna want to make it up quick, and he's gonna go down the middle. So I think if I moved over to safety, I could read him. I know if he's going to throw long, he always looks to the left and will throw to the right, or look to the right and throw to the left. Just little coaching points, observations on my part."
"I said, 'I think I might be a little more effective if I move over to the safety spot where I can read him a little better' – and Coach agreed," Grant said. "He said, 'That might be a good idea. We'll try it.' "
Shifting to free safety allowed Grant more autonomy on defense.
"I could go either way – left or right. But from corner, I had to protect that side of the field. In those days, we did not use a zone defense as much as we do today," he explained. "It was kind of a man-to-man. But in Canada, a team is made up of 12 players, not 11. They had a free safety, and I'd be there and – theoretically – I could read where he might be going with the ball. If he looked to the left, I ran to the right."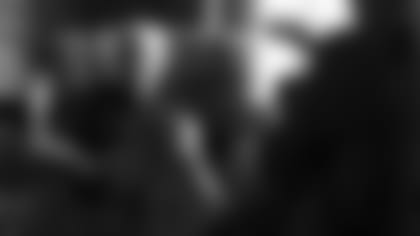 The Blue Bombers got off to an early 12-0 lead in front of a Winnipeg crowd of 17,000. They were helped in large part by fullback Lorne Benson, a Winnipeg native, who scored three touchdowns in the first half … and later scored another three in the second for CFL playoff records of touchdowns (six) and points (30).
The Riders looked to make up some ground with a pass play by Filchock, and Grant intercepted his pass at the Saskatchewan 35. Just a few minutes later, Borne scored his third touchdown of the day to put the Bombers up 18-0.
As Grant and the Winnipeg defense feasted, the Roughriders had, well, a rough go of it.
Filchock was replaced partway through the third quarter and by veteran quarterback Glenn Dobbs. But the move didn't prove to be a problem for Grant, who continued to react to Dobbs in a similar fashion.
Because, as Krause pointed out, Grant should be credited with overall instinct rather than solely familiarity with a specific opponent.
"I'm sure Bud really knew where the quarterback was going with the ball," Krause said. "You know, you have to have the instincts of where the quarterback is going with the ball. If you guess, you're going to get beat all the time.
"I've always thought that I could read with the action of the offensive backs and everything, and it's a very quick decision you have to make. I mean, split-second," Krause added. "If you wait a second, you're beat. I always thought I could do that, probably better than most guys. And then I hear Bud got five, and I said, 'Holy cow.' "
In absolute appropriate fashion, Grant notched his fifth interception on the game's final play.
"We won handily, and we went on from there," Grant said.
Winnipeg walked away having routed Saskatchewan 43-5.
Art Brydon of The Canadian Press colorfully wrote the following:
His white fedora cocked at a jaunty angle, a cigarette burning almost forgotten in his mouth and a smile on his face for the first time in weeks, Trafton handled questions with the dexterity of a skilled quarterback.
"You can't beat 'em if you can't stop 'em," said the burly coach when a reporter asked him why so much of his import talent was concentrated on defense. Jack Jacobs, Dave Skrien, Bud Grant and [Neill] Armstrong all played fine defensive ball.
The Bombers were defeated 18-17 in the second game of the series three days later, but their point total advanced them to the finals.
Grant helped Winnipeg win three games in a row before facing the Hamilton Tiger-Cats in the 1953 Grey Cup. The Blue Bombers fell 12-6 in the championship game.
Grant would go on to play three more seasons for the Bombers, and in 1957 he accepted a role as the team's head coach. At just 29 years old, he became the CFL's youngest head coach.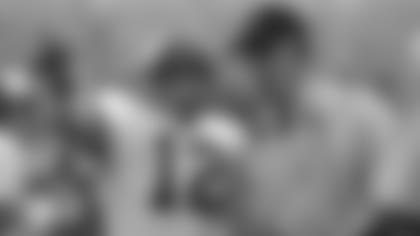 Winnipeg competed in six Grey Cup games during Grant's 10-season tenure, winning four (1958, 1959, 1961, 1962). In 1961, the Bombers again faced the Tiger-Cats and won 21-14 in the first Grey Cup game to go into overtime. Winnipeg and Hamilton met again in the 1962 Grey Cup, with the game being postponed with 9:29 left in the fourth quarter due to zero visibility in the famous "Fog Bowl." The game resumed the next morning, and Grant coached the Bombers to a 28–27 victory.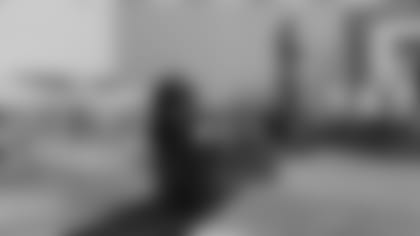 As we know, Grant then went on to coach 18 seasons with the Vikings, leading Minnesota to 11 division titles and four Super Bowl appearances with help from his former Blue Bombers teammate Armstrong, a Vikings assistant from 1969-77. He was elected to the Canadian Football Hall of Fame in 1983 and to the Pro Football Hall of Fame in 1994.
Perhaps it's the incredible legacy Grant has made in the game of football that's enabled one incredible achievement on a lengthy list of accolades to go largely unspotlighted.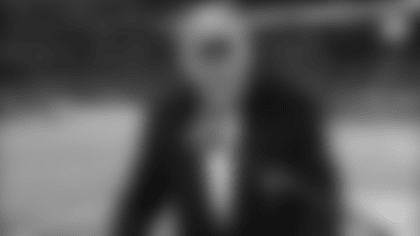 It also aligns with his unassuming personality, though.
"It's no wonder, you know, he didn't say anything. That's just what kind of a guy he is," Krause said with a chuckle. "That is just unbelievable."
It's fitting that Grant has in his possession the film of that game, but it's currently hidden amongst the rest of his football history that hasn't been sold at one of his famed garage sales.
"I went up one year to Winnipeg and they presented me with the film that showed the five interceptions that I made in the playoff game, as kind of a – you know, Canadians have a lot of banquets," Grant said. "If you ask me where that strip of film is, I couldn't find it. I've got it somewhere.
"I didn't throw it away, purposely," he added. "It's somewhere in my mess."
So why now, Bud? Why did you decide to revisit this unique story now, nearly 70 years after setting a significant record?
Grant's unspoken shrug can be heard through the phone.
"It'll give you something to work on, on a cold winter's day," he said.