Music has been part of Antone Exum, Jr.'s world for as long as he can remember.
Childhood recollections include his parents' multi-CD player system and several of the albums housed with it behind glass cabinet drawers.
There was Doggystyle by Snoop Dog; Will Smith's Big Willie Style; Michael Jackson's Dangerous; Mariah Carey's Christmas album and a compilation of Patti LaBelle's greatest hits.
As a youngster, Exum and his cousin memorized the lyrics to "No Scrubs" by TLC and sang it together.
"My earliest music memories eventually morphed into creating it," the former Vikings safety recently said.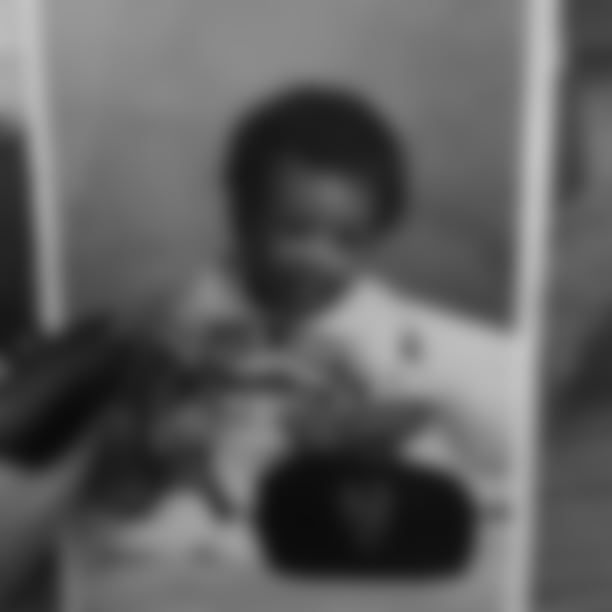 He mostly listened to R&B and rap while solo but also heard a lot of his parents' "old-school pop stuff" and soul, and he was introduced to go-go music by his father, a D.C. native.
"Then when I was on my side of town and going to school, I was hearing a bunch of country stuff and pop radio," said Exum, who grew up in Richmond, Virginia. "It was the Blink-182 and Dave Matthews crowds and stuff like that."
Exum was introduced to new groups and artists like Three 6 Mafia and Shine through friends while attending youth football camps.
A young Exum wrote regularly in a diary and in elementary school wrote rap songs in a notebook. There was some "confusion," he noted, on things happening around him, and he found writing to be an outlet for his thoughts and feelings.
"I thought that I would become an artist or a rapper through The Apollo Theater in Harlem," Exum recalled. "I invited my dad in my room once and performed a rap for him. He was like, 'Hey, you've got the voice for this.'
"I took it as a compliment. But I didn't run with it then because I was so immersed in sports," he added.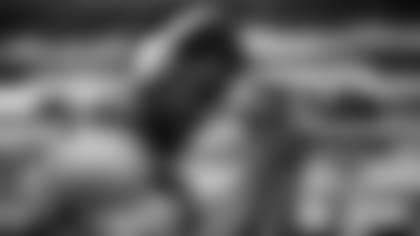 Exum excelled on the football field. As a junior at Deep Run High School, he threw for 860 yards and rushed for 658 yards and 25 touchdowns; he also added 20 tackles and three interceptions as a defensive back. He accounted for 2,357 all-purpose yards and 30 touchdowns the following season.
Exum shined at Virginia Tech and in 2014 was drafted by Minnesota with the 182nd overall pick in 2014.
During his career on the gridiron, Exum's passion for music didn't unplug, but it did become more of a background track.
"I was immediately moved and touched just by listening to music, being around it, feeling it," Exum said. "I would freestyle with my friends and wrote a couple songs in college … probably silly, but I just enjoyed it."
He cycled through playlists during pregame warmups and jammed to whatever flowed through the aux cord to the speaker in the Vikings locker room. Exum also earned a reputation as entertainer on multiple episodes of 96 Questions with Brian Robison – including one in which the safety disclosed a guilty pleasure in Justin Bieber tunes.
Whether Bieber, his own music or some obscure artist that he came across and appreciated, Exum often had backing from those in the locker room he was close to.
"He always had taste in music that was [ahead of his time]. He had taste in artists before they got popular," Vikings linebacker Eric Kendricks said. "Then they always got popular after he exposed me to them."
Added Harrison Smith: "Hearing his early stuff, it was like he had his own style and didn't really stay in one lane or define himself with one genre. I liked the range he had, and the music was just enjoyable."
Kendricks recalled Exum writing a song that braided rap and country together. Not long after, Lil Nas X's "Old Town Road" came out and went on to win a Grammy and multiple other awards.
"I right away told him, 'Did you see this song!' He did something similar right before 'Old Town Road' blew up," Kendricks said.
"I remember him making music while we were playing, and a lot of people didn't think it was necessarily good, but I'm a very big endorser of pursuing passion outside of the field and, honestly, especially when it comes to being artistic," Kendricks continued. "I think when you let your mind go that way, it allows for a healthier lifestyle, as well. I always told him I loved it. I loved listening to it, and I still do."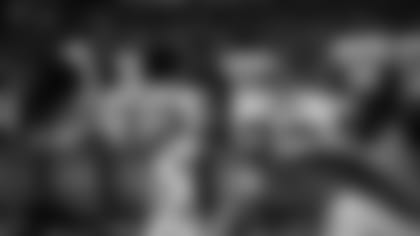 Exum dabbled, but it wasn't until landing on Injured Reserve during the 2016 preseason that he felt himself strongly drawn toward creating again.
He had an abundance of free time on his hands, his only obligation being morning rehab or therapy appointments, and he started consistently connecting with a former Virginia Tech teammate with whom he'd spent time freestyling with in the dorms.
The friends began challenging one another musically over FaceTime.
"We would write a beat and then call each other and rap what we wrote to the beat. We just had a lot of fun with it," Exum said. "It got to a point where it was like, 'Wait. I really do have a lot of time on my hands. I really am enjoying this creative outlet. And I can afford to go to the studio.
"I ended up going to the studio, and it was a wrap from there," he added. "I just fell in love with writing and recording music. Head over heels."
Exum spent ample time in the studio while rehabbing his injury, and he continued to find additional creative outlets, as well, including learning to DJ, trying his hand at photography and designing clothing.
He compared his artistic side to a classic car that's been under a cover in the garage for years.
"Maybe it had been tucked away for so long because I'd been playing football. It was like having that vintage car … and you never drive it," Exum said. "Then you go into the garage one day and take it out, 'Oh man, this is awesome.' And you start driving it all the time, going on trips."
Exum suffered another injury during Minnesota's 2017 minicamp, then went into training camp healthy but ended up being waived by the Vikings in September. He signed with the 49ers in November of that year.
This time around, Exum balanced football and music rather than choosing one over the other.
He'd make time to write or record after long days at OTAs or minicamp. The team initially put him and his fiancée, Chelsea, up at a local hotel until the couple could find a home, and Exum sometimes worked through songs in his car to avoid causing any disruptions.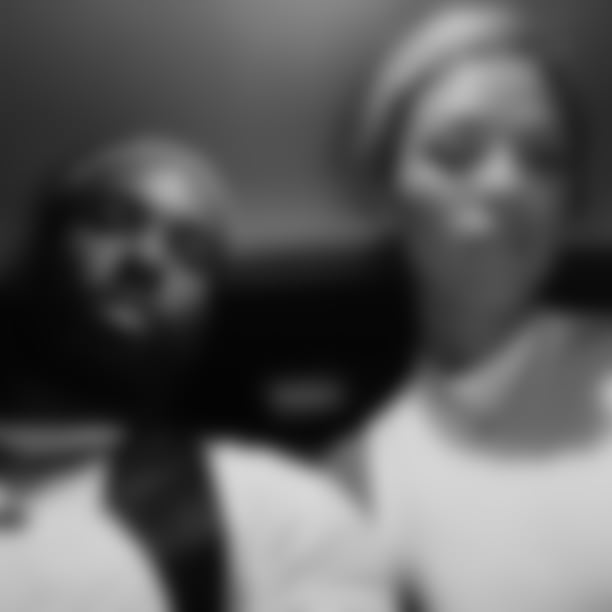 "There were times I was recording in my car in 90-degree heat, just sweating like crazy," Exum laughed. "I didn't have anywhere else to record at the time – didn't know of anywhere else because I was new to San Francisco."
He specifically remembers recording one song on his phone from the hotel room on an especially hot day.
"It was so loud, and I'm like, 'Damn, my teammates or whoever's next to me, they're probably going to ask what's going on," Exum said. "That was an interesting process. But it was happening however I could get it done because I just enjoyed it so much."
Exum never lost his love for football.
As his NFL career began to wrap, though, and he was waived by the 49ers in January 2020, he made the natural transition to creating full-time.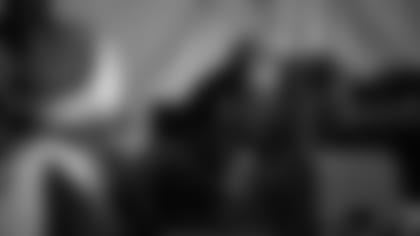 Seven months later, he had a forever life-changing experience.
Exum explained that while undergoing medical testing at the NFL Scouting Combine in 2014, he learned he had Wolff-Parkinson-White syndrome. A relatively common congenital heart condition, WPW causes the heart to beat abnormally fast for periods of time due to an extra electrical connection in the heart.
In July 2020, Exum opted to undergo a catheter ablation to burn off the extra circuit. The procedure is considered minor and is minimally invasive.
The 29-year-old's heart stopped on the table, prompting emergency action from doctors who thankfully were able to shock his heart back into rhythm.
When Exum regained consciousness and learned what had happened, he felt even stronger about making music and immersing himself in the things he loved.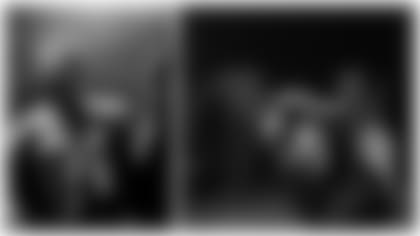 "I felt like I just wanted to surround myself with warm, loving energy and continue to create," he said. "When I woke up, I felt so loved and so trusting in the circle of life. Protected, or something."
The experience didn't slow Exum down; rather, it fueled his artistic passions.
Exum continued writing songs and connected with Norwegian producers Dex Barstad and Erik Samkopf. He met the latter online and, when Samkopf agreed to work on Exum's first album, he and Chelsea (who also is Exum's DJ) flew to Oslo, Norway, to meet and work with the producer in-person.
On June 5, 2021, Exum released the debut album, Xardinal Coffee.
The X, of course, is an ode to Exum's surname; the full "cardinal coffee" idea was inspired by early mornings spent overlooking his mom's backyard in Virginia.
"I would sit on the deck and hear the birds sing. … It was so nice and peaceful," Exum said. "It was those moments of meditation and stillness, also taking in the sounds of the elements, that served as my 'coffee' for the morning."
The final track on the album? "Muffin Years in Lydian," the song recorded on his phone from a San Francisco hotel room.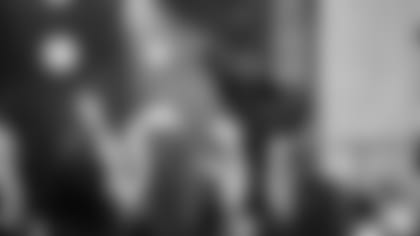 Exum continues to write and perform on a regular basis.
In the fall of 2021, he opened for indie/pop artist Alex G. in 20-plus shows that toured the East Coast and Midwest.
The tour took Exum full-circle when he opened a show at the Minneapolis venue Fine Line, owned by First Ave. His former Vikings teammates, linebackers Eric Kendricks and Anthony Barr, were in attendance.
This past spring, Andrew Sendejo watched Exum perform at South by Southwest in Austin, Texas.
"He's extremely talented, and he can captivate the audience pretty well; it's wild," Kendricks said.
"He's a guy that people get drawn to, so supporting him is natural," Smith added. "His personality is so positive and unafraid to be exactly who he is, and that comes through in his music."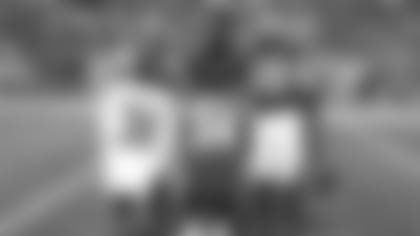 The support of friends and former teammates means the world to Exum.
"They've always been so supportive of me making music and wanted me to keep going," he said. "They thought it was really, really interesting and really enjoyable – and they wanted other people to experience it, as well."
Exum performed at Fine Line against this fall, kicking off a 2022 tour with Dehd.
Although Kendricks and Smith were unable to attend because of timing with their Monday Night Football game, the friends always are supporting from afar.
Being in Exum's corner comes naturally for Kendricks, who himself has an affinity for the arts and creating.
He believes finding an identity outside of athletics is extremely important.
"We get so wrapped up in being a football player," Kendricks said. "It's so cool when you see guys pursue your passions that are outside of it and are successful in doing so. Overall, I just think it's very encouraging.
"Especially a field of music that he's entering, you know, it's not necessarily very popular among the demographics of the United States, but in a sense it's like, 'Who cares?' You know what I mean?" Kendricks added. "Take a risk. Take a chance. Have fun with it. I think that's exactly what he's doing. Hat's off to him."