Adam Thielen hasn't kept every touchdown ball he's caught.
He did hang on to his first scoring catch, a 44-yard pass from Teddy Bridgewater against Chicago to close out the duo's first season on an NFL 53-man roster.
As fate turned out, that was the lone scoring connection between the duo.
Some 651 days passed before his next touchdown, a 36-yard strike from Sam Bradford in the third regular-season game played at U.S. Bank Stadium six years ago this Sunday.
In Week 3, Thielen secured the 50th touchdown catch of his career. He became the fourth undrafted player in NFL history to record at least 50 receiving touchdowns and tied Sammy White, who was in attendance, for fourth in franchise history. Teammates advised him to keep that one.
"There's not one that I'm necessarily 'most proud of.' Obviously a lot of it goes into coaches believing me and all of the different quarterbacks that believed in me and gave me opportunities," Thielen said. "I think there's so many where it was more about my teammates doing their job than it was about me doing my job and getting me open and free and scheme and things like that."
Vikings safety Harrison Smith was "not really" surprised when told in early September that Thielen was on the cusp of 50 TD catches. He quickly noticed the receiver's abilities on the practice squad in 2013.
"It's obviously a crazy path to do it from, but once he got here, he's been making plays ever since he got on the field," Smith said. "He does a great job of working guys' leverages, and he has great body control and hands — always finds a way to get the ball and get his feet in."
Patrick Peterson recalled prepping as a Cardinal for the Vikings in 2016 and 2018 with some debate as to whether he'd trail Stefon Diggs or Thielen. Peterson drew Diggs and helped limit him to nine catches for 70 yards over those two games. Thielen? He combined for 16 catches, 188 yards and two scores.
"Adam gives you, as we call it in the DBs room, a lot of pastry — a little bit of everything to where it makes the same, almost in a little different shape and form of Justin [Jefferson]," Peterson said. "Justin is a little bit looser with his, and Adam is a little tighter and shiftier in his cuts. He makes his cuts all look the same … to give that DB the illusion that he's going somewhere that he's really not.
"I think Adam has a really good understanding of how to manipulate leverages of a defensive back and the different ways to set up routes," Peterson said.
Kirk Cousins has thrown 40 of the 50 touchdowns caught by Thielen, which ranks only behind Daunte Culpepper's 53 to Randy Moss in Vikings history. Case Keenum connected with Thielen on four scores in 2017 a season after Bradford tossed five scores.
Thielen took us through 11 of his most memorable touchdown catches, sharing the stories behind the scores.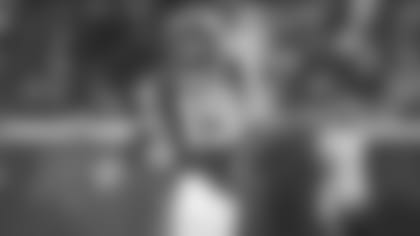 44 yards from Bridgewater
"I go in there, had a go ball and I remember the play before this, and I might have even had a catch on it, but the play before, I was by their sideline and the coach was like, 'He's a blocker. All he does is block. He's just a decoy.' I think I might have had a catch there and then they just completely dropped me in coverage on the next play. I didn't do a whole lot to earn that first touchdown, but Teddy found me, and I scored.
"As I ran across the field, I knew where my wife was sitting, so I'm running across the field. [Former Bears cornerback] Kyle Fuller was a friend of mine and knocked the ball out of my hand. I went and grabbed it and threw it up to my wife, so she eventually got the ball, which was pretty cool to have the first receiving touchdown."
Note: Thielen's catch before the score was good for a 22-yard gain.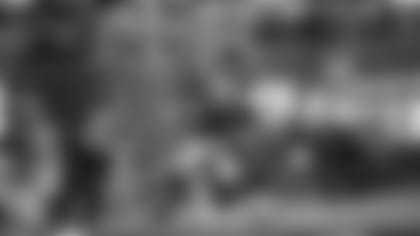 "This one was extra special because I believe it was my first actual, real start in the NFL. I was playing pretty much every snap. I remember going into that week and feeling like I was going to have a big game, a lot of opportunity. I remember this play specifically. We geared it up, every time we went empty [backfield], we pretty much ran slants, so coaches did a great job of running a slant-and-go. The sideline, right when we lined up, they were yelling, 'Watch the slant, watch the slant,' and I knew I was going to kill them.
"Sam obviously is one of the best deep-ball throwers I've ever played with and put it on the money. The cool thing about that is I had a pretty big game, and the next day, my son Asher was born, so that was pretty cool. As he's being born, as we're sitting in the hospital waiting, we've got SportsCenter on the TV and they're showing highlights of me, which at the time was pretty wild. Then, for my son to be born and it be the bye week, that was cool."
Note: Thielen recorded his first game with 100-plus receiving yards (127).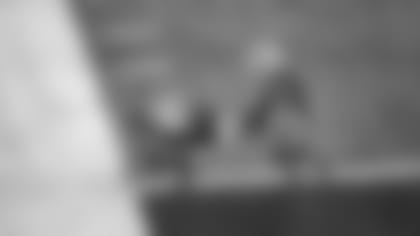 "I knew right away that I had two feet in and couldn't believe that the ref called me out of bounds, so I'm begging for the coach to review it, pointing at two feet. I knew I could see my second foot hit when I looked down. … Sam was just so good at giving receivers a chance and getting the ball up and down before the DB could look. This week was kind of crazy, too, because we knew Pat Pete was going to be matching Diggs, and we knew it would be a good matchup on the other side, and I would have a lot of opportunity, so it was good to finish this one."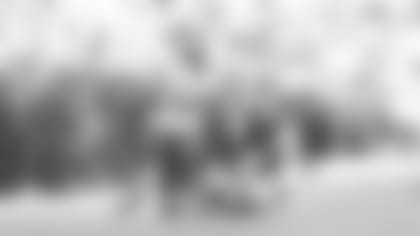 "Earlier in the game, I ran a comeback and caught it down the sideline, toe tapped. And we had this play ready to go to combat teams sitting on [comeback routes]. We ran this play after we ran the comeback the first time, so it was a good set up and play design by the coaches. He bit on the comeback route and kept running.
"I'll never forget this one because I almost dropped the ball before [crossing the goal line]. As I'm watching right now, I remember, 'Shoot, did I drop that before I went in the end zone?' I went back, grabbed the ball and got to do the Lambeau Leap, which I had wanted to do since I was a little kid, so I definitely smelled like beer after that game. I remember being poured on, which is actually amazing."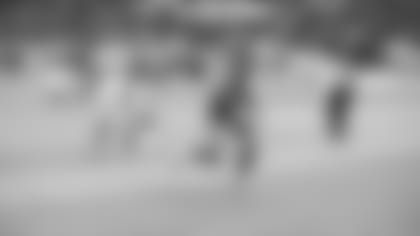 "When most teams play Cover 2, they try to re-route the outside receiver, and it gives them some time so the safety can play both. Well, they played this really weird Cover 2 … where the corners kind of dived in to stop the run, so they don't even touch the receiver, so I go and I'm just running down the sideline. No one touched me, no one was really guarding me, but then we had a bender route that took the safety, and Case was able to scramble a little bit and just throw me the ball.
"I'm waiting like a fly ball in baseball, just looking it all the way in, because sometimes those are the toughest catches, but then I got to do the soccer slide at Twickenham. The fans probably loved that more than anything because it reminded them of soccer. My wife loved it because she's a soccer player. My boys were actually doing that the other day, impersonating me, so that was pretty cool."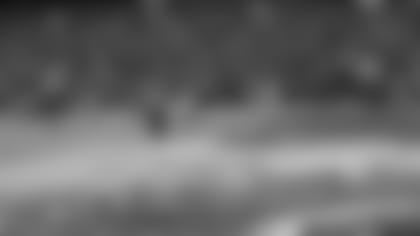 "This was crazy. I was supposed to run an under and then come back out, so when I did that, I ran the under route, I stop and I'm about to come back out. I saw [Keenum] scrambling, so I just got big and gave him a target and he threw a great ball, which Josh Norman almost deflected. I dove for it, and then we had [the Leapfrog] celebration schemed up. That year, we had a lot of celebrations, so it was fun to do this one. I think they made some shirts about this one."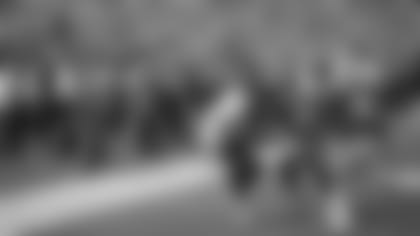 "I remember being exhausted because we were in a 2-minute for a couple of series in a row, where you're just on the ball and trying to score and get back in the game. We ran like a corner pump, and I actually cut the route pretty short because I didn't want to get collided into and then ran deep. Kirk just threw it in a little spot, and I didn't even see the safety. I just was trying to have late hands and let it drop over the corner's head and fall into the end zone, which worked out."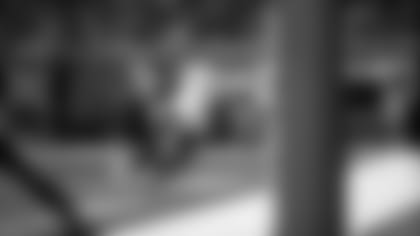 "Normally you don't really run a route off a fly motion, just because there's so much running and you've got to basically turn the corner and run all the way across the field. Well, we just joked about it, 'Well, you never know.' Sure enough, that play, I run the jet sweep, I run around the corner, and I'm just running, running all the way around.
"I saw Kirk get big eyes and look at me and look across the field. When he threw it, I put my foot on the gas because I thought he overthrew me and ended up catching it and toe tapping in the back of the end zone. The crazy part about it is not only did I tear my hamstring, I dislocated my finger sliding into the wall, because the wall was pretty close, but I scored the touchdown, so it was all worth it."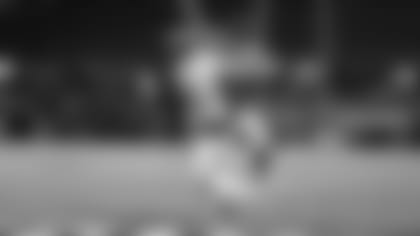 "I basically was running an inside fade, essentially [against] man-press, which is my favorite. I got a good release, but the DB actually played it really well. Kirk still gave me a chance, which every time he does that, I go back to him, 'Hey, thanks for giving me a chance,' because sometimes it looks like tight coverage and some quarterbacks maybe get off you, but we feel very confident in our room, that even if it's tight coverage we can go up and make a play on the ball.
"I remember the DB not even looking for the ball and pushing me, so it was tough because there was a lot of contact, but I just stuck my hand out and tried to bring it into my body because as I was going down I didn't feel like it was very secure, so I kind of twisted the ball not really knowing it, secured it and scored."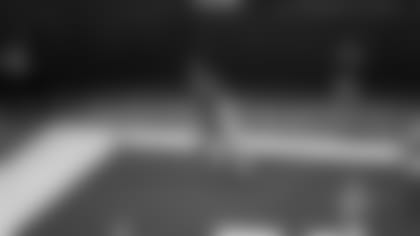 "I ran a double move, and Kirk threw a great ball in the back of the end zone. I got the [defensive pass interference penalty] but had to just go out there with one hand. [Cousins] gave me so much air, and it was such a soft throw that it was easy to one hand and just stuck in my hand. I was able to get two feet in and score."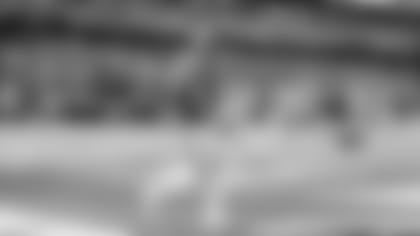 "Coach told me all week that I was probably going to be the guy. Again, the great thing about this staff and this offense is they're not going to say, 'We're going to throw it to you.' They're going to read it out, and we're going to try to do things to try to get guys open, and then Kirk is so good about reading it true, because someone else could have popped in practice, other guys popped. A great play design, and it was probably one of my easier touchdowns I've ever had in my career, so I'm thankful for those."