A glance at the Vikings record book reveals a legendary duo of names when searching for the most receiving touchdowns in a single season.
Cris Carter initially set the record of 17 in 1995 when the Hall of Famer had seven different games with two scores. Randy Moss — a Hall of Famer himself — tied Carter's mark in 1998 while also setting an NFL rookie record. The dynamic Moss then equaled the mark in 2003 when he caught at least one touchdown in all but five regular-season games.
Moss' 15 touchdown catches in 2000 are the fourth-most in a season in franchise history. The "SuperFreak" also had 13 scores (tied for fifth-most) in 2004. Carter hit that number in 1997 and 1999.
And a look at the eighth-most touchdown catches in a Vikings single season shows Carter is there with a dozen. But so, too, is a kid from Detroit Lakes.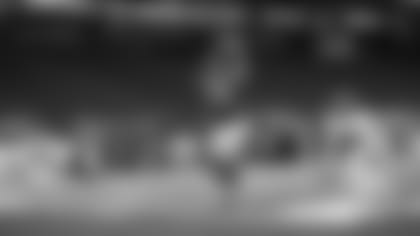 After delighting in the exploits of Carter and Moss during his youth, Adam Thielen has put together a historically great campaign in 2020 to join their ranks.
Truth be told, it's a bit surreal for Jayne and Pete Thielen, the 30-year-old wide receiver's parents who had Purple pride long before their son even came into this world.
"Each year, his name comes up in more stats. We cheered those guys on … Cris Carter was my favorite player," Pete Thielen said. "So for him to be close to those guys, it's really something to be proud of.
"He loved Cris Carter and, of course, Randy Moss [growing up]. We sat down every Sunday and watched the games together," Pete Thielen added. "In his mind, he always thought, 'Well, I'm going to be a receiver like them.' He would always play in the yard with his jersey on and get the neighbors to come over and play football."
Added Jayne: "I guess the way to explain it would be to say that it's unbelievable when you see him on TV or see the stats pop up. It's actually your son's name up there with them."
Adam, as usual, refuses to get lost in the history books. He's not about to start comparing himself to the pair of Hall of Famers he grew up watching and emulating in his yard.
"Not even thinking about it," Thielen said. "When I'm done playing, I'll be able to look back at that and have an opinion about it. Right now, we're just so focused on this game this week and the challenges we face week-to-week.
"Obviously, I have tons of respect for them and loved watching them play the game and the impact they made," Thielen added. "Even when everybody knew they were getting the ball, they somehow found ways to make plays and score touchdowns."
Thielen's scoring prowess has been noticeable in 2020, as he's set a career-high with those 12 touchdown catches. But he's also moved up a handful of other lists in Vikings lore.
Entering Week 15's game against the Chicago Bears, the undrafted product of Minnesota State, Mankato now ranks eighth in team history with 5,075 receiving yards. He's ninth all-time with 383 catches, and his 37 touchdowns rank sixth among all Vikings players.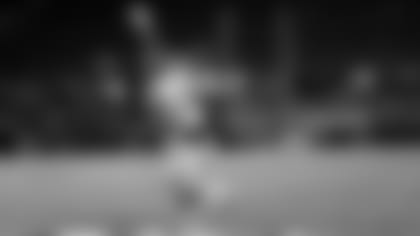 It's been quite a ride for the player who caught his first receiving touchdown nearly six years ago against the Bears, a 44-yard strike from Teddy Bridgewater in a 13-9 win that ended his first season on the Vikings roster.
He remains a consistent threat for big plays and touch catches that move the sticks, but it's his ability to get into the end zone that has made his 2020 season special. Thielen, a two-time Pro Bowler and a Second-Team All-Pro by The Associated Press in 2017, didn't have a double-digit touchdown season before his current one.
Thielen has excelled in the red zone in 2020, as his past 11 scores have all come from inside the 20-yard line. The wide receiver credited Minnesota's entire offense for helping him have success in the crucial area.
"There's a lot of things that play into it, and that's why this game is the greatest game there is," Thielen said. "There's so many factors that lead to success … it's not an individual sport where it's kind of on you and that's it.
"You have so many things you need to go your way, whether it be play calling, guys blocking, guys in other spots they have to key on, a quarterback that can give you chances," Thielen added. "It's 11 guys that have to perform to have success."
A pair of Thielen's coaches offered a deeper explanation for why No. 19 has been so good inside the 20.
"I think the key this year has been our balance … [including] Justin [Jefferson's] emergence as a player," said Vikings Offensive Coordinator Gary Kubiak. "We get down there, and people aren't doubling this guy or that guy. So, we're pretty balanced offensively, as far as what we do.
"And then the other thing is that Adam is a guy that doesn't miss plays. Look at some of the tough catches he's made, especially over the course of the last few weeks that some guys may not make," Kubiak added. "That's the difference in being maybe a seven or eight-touchdown guy and being a 15-touchdown guy at the end of the year. His ability to make plays when he gets his hands on the ball is exceptional, and it's showing."
Added Vikings Head Coach Mike Zimmer: "His best asset is he catches the ball great, and he's very competitive. So those two things, and he's very smart. He understands where to get the defender."
Thielen added to his highlight reel this season with a pair of spectacular one-handed grabs in the end zone. Against the Bears on Monday Night Football in Week 10, the wide receiver used his left mitt to bring down a Kirk Cousins' pass while falling down.
A week later, it was his right hand that cradled in a lofted Cousins' pass against the Cowboys.
Vikings fans have become accustomed to seeing Thielen make such plays since entering the starting lineup in 2016. Pete and Jayne Thielen said they've seen such catches for an even longer period of time.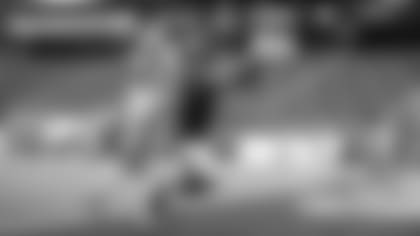 "His quarterback [in the yard] was the neighbor's daughter," Pete Thielen said. "Time and time again he'd just say, 'Put it out in front of me.'
"Of course, he's diving for the ball and I thought he was going to break his arm or something," he added. "He made some pretty good catches when he was a kid, too."
But even so, Thielen's parents were impressed by his one-handers in back-to-back weeks this season.
"We both looked at each other," Jayne quipped, "and said, 'How in the world?' "
Pete quickly chimed in: "We've said that many times."
Thielen said there's no secret to the ability to bring the ball down. It's a skill he's honed since he was a kid and one he's now trying to pass on to his own son, 4-year-old Asher.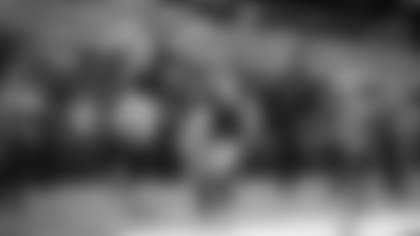 "Absolutely. Those are the ones … every single day you're playing in the backyard with your buddies … you're doing whatever it takes to come down with the football. My son does it right now," Thielen added with pride. "Pretty much every night, I throw it to him and he's begging me to go downstairs and throw it for him. You just kind of do it. Just find a way to come up with the football."
Perhaps we shouldn't be surprised Thielen has turned into a touchdown machine of late. A season ago, he had six touchdown catches in six-plus games before a hamstring injury in Week 7 in Detroit hampered the rest of his season.
The reliable and durable wide receiver totaled just 90 offensive snaps across three of the final nine games and missed six entirely. For a guy who hadn't missed a game in his first five seasons on the 53-man roster, the lingering hamstring issue was maddening.
"It was very frustrating for Adam with that particular type of injury," Pete Thielen said. "He's had a lot of different types of injuries, but he's kind of just played through them.
"This was one injury where he couldn't play through, and he was frustrated," he added. "He thought it could get healed up in a week or two, but that didn't work out."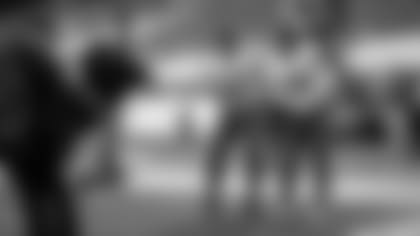 As a result, Thielen mapped out an even clearer offseason plan with personal trainer Ryan Englebert. He's been reliable so far in 2020, playing 730 of 797 offensive snaps of the 12 games he's appeared in.
"It definitely woke me up last year to say, 'Hey, I've got to focus a little more on my body and how I'm taking care of myself,'" Thielen said. "I was able to talk with my trainer and put a good plan together.
"That was training, nutrition, recovery … just a good plan for the offseason and continue that into the season," Thielen added. "Just try to do what I can to have the most … probability, I guess is a good word … of staying healthy and feeling good."
As Thielen continues to climb the Vikings record books, he insists that his main focus isn't on personal accolades, but instead on a team goal.
Like all other NFL teams, Minnesota navigated a virtual offseason, endured an odd training camp and no preseason before the 2020 season began.
And when it did, the Vikings languished to a 1-5 start as they were plagued by inconsistent play and an unfavorable turnover margin.
But much like Thielen's own traits, Minnesota relied on work ethic and preparation to make a run at an NFC playoff spot as the calendar turned to December.
His parents know his humility well.
"He's still our kid," Jayne Thielen said. "We haven't seen him change his personality, the way he handles himself. He's still the kid we've always known."
With three regular-season games left, Thielen hardly cares if he joins his boyhood idols in the annals of Vikings history.
He's focused on helping his childhood team get back to the postseason for a second consecutive season and seeing what possible fun they could have in January and beyond.
"Obviously not a normal season," Thielen said with a laugh. "A lot of things are a lot different, but that's kind of life as an athlete. Things don't always go to plan. Even having a 1-5 start, those things aren't planned and you just adapt, overcome and figure out ways to make it as smooth as possible.
"To be able to get through something like that in this league is not easy. To be able to push and fight and scratch and claw ... and have all the doubters in the world … that why you play this game," Thielen added. "You play each week to try to get to that ultimate goal that everybody's looking for at the start of the season. We're in a good spot now, but we have to make sure that each week from now on is almost like a playoff game."