EAGAN, Minn. – Kirk Cousins and Kevin O'Connell have respectively come a long way in their careers since last working together.
O'Connell served as Cousins' quarterbacks coach for the 2017 season, where they overlapped in Washington before Cousins joined Minnesota in free agency.
Since that time, O'Connell has spent four more seasons on the sidelines, including three as an offensive coordinator. The past two seasons, O'Connell held that role in Los Angeles, where he most recently helped the Rams to a Super Bowl LVI victory – while Cousins has added another 63 regular-season starts to his résumé.
The two now are reunited with the Vikings and building on a relationship started five years ago.
Cousins spoke to Twin Cities media members Thursday and was asked if he's benefiting from his time in Washington with O'Connell or if that season feels irrelevant after so much time in between.
"It's been a mixed bag," Cousins replied. "There's been moments where you say, 'That's nothing like what we used to do; it's evolved greatly, and I have to unlearn things and learn new parts.' There's other pieces where you say, 'I haven't done that since I was back in Washington, and I remember being in the room when that was invented, if you will.'
"The key piece is that it's now the 2022 Minnesota Vikings [offense]," he added. "As the systems evolve and there's change and there's different backgrounds coming together, it just becomes the 2022 Vikings."
As O'Connell, Offensive Coordinator Wes Phillips and the rest of offensive coaching staff install the new system in the classroom and on the field, Cousins and O'Connell are working to make the most of their time together.
Cousins used an OTA practice rep as an illustration of their coach-player style. He noted that on a particular concept, he opted against the first route in his progression and instead went to another option.
O'Connell told Cousins that in future scenarios, he should take the first look and not continue the progression.
"Prior to him saying that, I would've progressed every time," Cousins said. "I said 'OK,' and we probably ran that play a half dozen times again in the spring, and when we got that look I was going to take that option.
"It's important to understand what he wants and not just play to, 'Well I've done this before so I'll just do this again,' " Cousins added. "It's more of, 'How do you want it to look? Let me execute that way.' But that takes time to learn."
O'Connell also spoke with media Thursday and said he and Cousins have started to find bits of time throughout the day to connect as they're able.
"I think that's one of the best things you can do, especially as a play caller," O'Connell said. "It's one thing as the head coach, whether you're on the offensive or defensive side, the quarterback has to be an extension of you as a head coach."
He noted that learning each other's ins and outs will "be a process" but that ultimately being in-sync with one another will benefit the team as a whole.
O'Connell also leans on his experience on the other side, per se, having played in the NFL himself.
"When the coach called a play I didn't like, I didn't like that, and I think that's really important [to be aware of]," he explained. "I might love something, Coach Phillips might love something, [quarterbacks coach Chris] O'Hara, but in the end, if the quarterback […] doesn't love something, then you've got plenty of plays."
Cousins certainly appreciates being given the sort of autonomy O'Connell referenced, but he emphasized that knowing the playbook backward and forward is his top priority right now.
"I've got to learn the system before I start telling people what I want or like to do. I first need to learn," Cousins said. "You need to understand first. So it's been just absorbing it, and then as we get closer to Week 1 or into the season, that's when you start to give that feedback more."
O'Connell is the fourth head coach Cousins has played for, but he's the first that's been so close in age to the quarterback.
The 37-year-old O'Connell doesn't have much on Cousins, who will turn on August 19.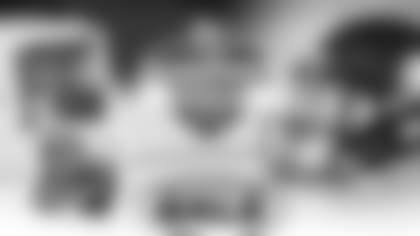 2022 Vikings Training Camp
Find out everything you need to know about Vikings Training Camp including schedule, tickets, activities and more.
Cousins said a coach's age "doesn't really" make a significant difference, however.
"I've asked that question of myself, because when I was a younger player, Matt LaFleur was our quarterback coach and [former Washington QB] Rex Grossman was the same age as Matt," Cousins recalled. "We were in the room, and having come from college where my quarterback coach was twice my age, it just felt odd to me that they'd be the same age. And I remember thinking, 'I wonder what that would be like if I play long enough to have a coach who's my age or a peer.'
"I believe Chris O'Hara's younger than me as my coach," Cousins correctly noted of the 31-year-old. "Really, it isn't any different than when I was talking to Matt LaFleur 10 years ago, or even my college quarterback coach. At the end of the day, he's the coach and you want to do what you're being coached to do. The whole age thing doesn't really come into play."