To get you ready for the return of football, we'll go through a position-by-position preview of the Vikings, starting today with quarterbacks.
Returning starter: Kirk Cousins
Also on the roster: (listed alphabetically by last name): Sean Mannion, Kellen Mond and Nate Stanley
2021 recap: Cousins started all 16 games he played, throwing for 4,221 yards, 33 touchdowns and a passer rating of 103.1. Mannion started the other game — just the third of his career. Mond relieved Mannion for three snaps in that loss at Green Bay.
3 Key Questions for Vikings Quarterbacks
1. What impact will a new coaching philosophy and leadership from a former NFL backup quarterback have on Cousins?
Head Coach Kevin O'Connell's first staff has five coaches who played quarterback at the college level or higher. That includes O'Connell, Offensive Coordinator Wes Phillips, assistant quarterbacks coach Jerrod Johnson, assistant offensive line coach Justin Rascati and assistant defensive backs coach Roy Anderson.
That's a considerable amount of positional background knowledge and experiences, starting and ending with O'Connell's time as a backup QB with multiple NFL teams.
The team of O'Connell, Phillips, Johnson and quarterbacks coach Chris O'Hara can all work together on the scheme and quarterbacks' physical execution on particular plays.
Johnson, who set multiple school records at Texas A&M that were later topped by Mond, recently joined the Minnesota Vikings Podcast. He said Minnesota's offensive system is "on the cutting edge" of football, and he described the way O'Hara and he are working together.
"Chris came from L.A., and he really knows what Kevin wants. That's the big thing with an offensive head coach, making sure we can echo what he wants done. It starts in the quarterback room," Johnson said. "I think Chris has done a really good job of that. I was in Indianapolis the last three years, so I'm learning the system slightly before the players did, so I've just been sitting back and letting Chris take charge and run the room and really learn the way they want to do things and take that and give it to the players.
"I think my role has been trying to focus on those fundamental things, the physical aspects of playing the position, your footwork, mechanics, balance, base, those things that go beyond scheme," Johnson continued. "I think it's a really good mesh between the two for Chris to know exactly what this system needs to have success and for my background to really be in the quarterback mechanics space to help the guys physically."
Cousins described his efforts this spring to learn the new offense and calling upon index cards to grasp the new elements. As minicamp wrapped, he said there is an "ongoing discussion of learning what's new and sharing some things we've done well in the past and then allowing them to filter that and figure out what they want to implement, or put aside, or put on ice for later.
"You're just building blocks right now, and there are some things that you're not going to get to until the start of training camp since we're only covering so much right now," Cousins said.
2. How will the Vikings approach the backup QB competition during practices and preseason games?
Cousins is the definitive starter, but the Vikings will need to evaluate what they do beyond the starter.
Minnesota must eventually decide if it will have two or three quarterbacks on the 53-man roster. Cousins' availability has been strong over the years, which could impact the way Minnesota views how many spots on the 53 to devote to the position.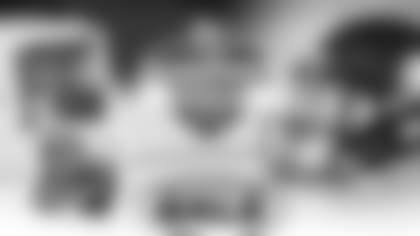 2022 Vikings Training Camp
Find out everything you need to know about Vikings Training Camp including schedule, tickets, activities and more.
Much of what Mannion has provided for Minnesota has been in meeting rooms during weekly preparations for opponents. Although he's been in the league since 2015, he's made just three starts and appeared in only 14 games, including two and four with the Vikings.
Mond could potentially be one of the biggest beneficiaries of Minnesota's offseason changes. He has a blank slate with evaluators and ample opportunities to continue to learn. There are numerous voices committed to speaking the same language who can help him develop.
Preparing Cousins will be the first-and-foremost goal for the room, but getting an in-depth evaluation of Mannion and Mond (and potentially Stanley, who was sidelined during the offseason program) will also be important.
Will the Vikings start Mannion or Mond in the preseason? How will they divide reps and rotate in with the first team?
3. In what way can the position help the Vikings team?
There were a few factors at play beyond quarterbacks, but Minnesota has plenty of room to improve on possessions near the end of the first half.
There were 12 games in which the Vikings got the ball with between 1:00 and 2:00 left on the clock in the first half. Minnesota outscored opponents during those stretches to end halves in three of those contests (home wins over Seattle and Chicago and a loss at Green Bay).
In other games, Minnesota's failure to move the ball effectively either denied scoring opportunities or provided opportunities for opponents.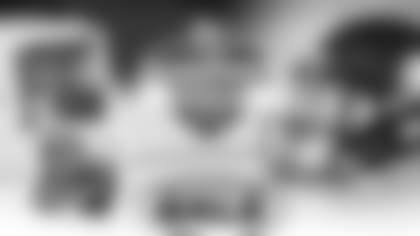 2022 Vikings Training Camp
Find out everything you need to know about Vikings Training Camp including schedule, tickets, activities and more.
Week 1 at Cincinnati: The Vikings got the ball with 1:47 left. Cousins was 2-for-3 with 11 yards (a hold penalty hurt the effort). Minnesota punted with 1:11 remaining, and Cincinnati scored a touchdown. Vikings outscored 7-0 and lost 27-24.
Week 2 at Arizona: After getting the ball with 1:33 left, Cousins went 4-of-5 passing for 31 yards, and Minnesota kicked a field goal with 25 seconds left. Arizona answered with a field goal. Score was 3-3 during stretch; Vikings lost 34-33.
Week 4 vs. Cleveland: After getting the ball with 1:16, Cousins was 2-of-3 passing for 5 yards, and Minnesota punted with 56 seconds left. Cleveland followed with a field goal. Vikings outscored 3-0 and lost 14-7.
Week 9 at Baltimore: After taking possession at the Baltimore 16 with 1:41 remaining thanks to Camryn Bynum's first career interception, Cousins was 0-for-2 on a drive that ended with a field goal and burned just 16 seconds off the clock. The Ravens followed with a touchdown. Vikings outscored 7-3 and lost 34-31.
Week 13 at Detroit: Minnesota got the ball with 1:33 remaining and drove 31 yards on 3-of-6 passing by Cousins. After completing his first three attempts of the drive, the possession stalled at the Detroit 42 thanks to three consecutive incompletions and a sack on fourth down. Detroit took over at the Lions 45 and was able to get a field goal with 0:06 remaining. Vikings outscored 3-0 and lost 29-27.
Vikings wins in Week 6 at Carolina, Week 10 at the Los Angeles Chargers, Week 14 against Pittsburgh and Week 15 at Chicago did not include points for either team, thanks in part to holds by Minnesota's defense.
Vikings quarterbacks can improve the end of halves by either mounting scoring drives or at least moving the chains to limit opponents' opportunities.