EDEN PRAIRIE, Minn. —From former Tampa Bay star Warrick Dunn to current Atlanta standout Devonta Freeman, the Florida State football program has churned out a handful of top-flight running backs.
Seminoles Head Coach Jimbo Fisher said he hasn't seen any as explosive as new Vikings running back Dalvin Cook.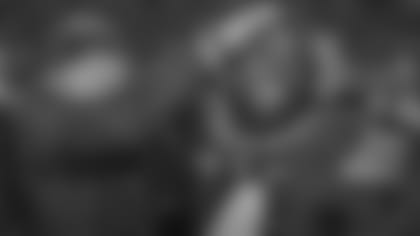 Minnesota selected Cook with the 41st overall pick in last week's draft. In a conference call with the Twin Cities media, Fisher said the Vikings are getting a bonafide playmaker.
"I'm going to be honest with you, you go back and (look at) how many long dynamic (touchdown) runs this guy had," Fisher said. "I've coached a lot of great backs, Devonta Freeman, who's an All-Pro in the league right now playing as well as anybody in the NFL, Devonta was a phenomenal player.
"But Dalvin was more dynamic because of the home run speed, and from that standpoint, I haven't coached against a back or coached a back that was so dynamic that every time he touched the ball, he could score a (touchdown)," Fisher added.
Cook holds Florida State's single-season rushing record and broke Dunn's career rushing record with the Seminoles. The two-time All-American totaled 4,464 yards and 46 touchdowns on 687 carries (6.5 yards per carry) and added 79 receptions for 935 yards in his college career.
Cook attended the 2017 NFL Scouting Combine and ran the 40-yard dash in 4.49 seconds. Fisher said Cook's speed showed up time and time again while at Florida State.
"There was one against Clemson this year," Fisher said. "He runs a counter play and he bounces outside, safety has it and he hits an angle down the sideline, it was right in front of us, I said, 'Oh, that'll be a nice 10-12 yard gain.' He hit the corner and was gone against really good people. That just shocked me.
"Two years ago, it was a little option pitch against Miami, and he's against the boundary, but he has the ability to accelerate and see it. He got down the sideline for about a 70-yard touchdown run," Fisher added. "There's so many. There was a point in time that he had like 12 touchdowns and his average touchdown run was like 47 yards. So there was an abundance of them."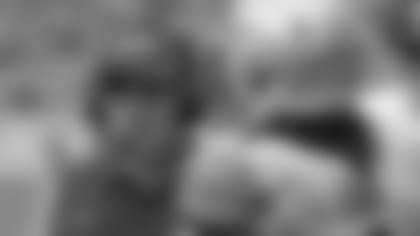 Cook told reporters after he was drafted that he'll recognize a few familiar faces in Minnesota in cornerback Xavier Rhodes and quarterback Teddy Bridgewater, both of whom are Florida natives.
Fisher said he expects Cook to lean heavily on Rhodes, who had a team-high five interceptions in 2016 and made his first Pro Bowl.
"I think it'd be perfect because they know each other, they know of each other. Dalvin grew up in that section of Miami," Fisher said. "Him and Xavier are very similar in a lot of ways because Xav' is a very quiet person. Dalvin, really deep down, is a quiet person.
"I think having someone there that knows where you come from, and then Xav' setting the tone with how he's playing and what he's doing up there in Minnesota, I think it's a great fit," Fisher said. "I think he'd be a great person to mentor for him."
Cook will join a running back room that includes former Pro Bowler Latavius Murray, along with Jerick McKinnon, Minnesota's leading rusher in 2016.
The former Florida State standout said he's ready for any role the Vikings have in mind for him.
"I'm just going to come in and work my tail off and provide to a great backfield that we're going to have," Cook said. "You know, just come in to be a contributor wherever I fit in at. 
"I'm going to take my role, and I'm going to represent it one hundred percent," Cook added.