Jerry Reichow's storied career has included roles as a backup QB to multiple Hall of Famers, a Pro Bowl receiver, in the personnel department and as a colorful storyteller.
"Time on the job, I guess," Reichow shrugged when asked about his storytelling skills. "I know one thing, all it means is you're old."
As the Vikings conclude their 59th regular season in the NFL, the 85-year-old is wrapping a remarkable career with the club.
The native of Decorah, Iowa, arrived in Minnesota via trade just days before the Vikings shocked the Bears 37-13 in the franchise's inaugural game in front of 32,236 on Sept. 17, 1961.
The receiver — and rookie QB Fran Tarkenton — came off the bench that day. Reichow caught three passes for 103 yards, including a 29-yard touchdown that was one of four thrown by Tarkenton.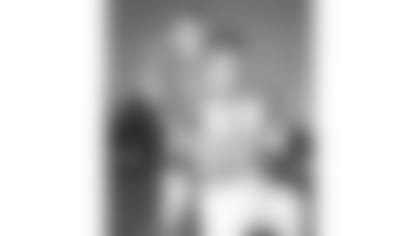 "[Head Coach Norm] Van Brocklin [and I] had played together the year before in Philadelphia, so I pretty much knew the offense. He called up Tarkenton and myself and sent us into the game. Tarkenton had a great game.
"We beat the Bears, which didn't make Papa [Bear George] Halas happy," Reichow recalled with a laugh. "He exploded on the sideline over there, but it was a great start."
Reichow led Minnesota with 50 receptions, 859 yards and 11 touchdowns that season. He and running back Hugh McElhenny became Minnesota's first two Pro Bowlers.
"You look at Jerry Reichow, you see the Vikings," said Ring of Honor member Jim Marshall, who was acquired by Minnesota in a separate preseason trade. "His contributions were not only on the field but in his scouting and the rest of his duties. To me, he was the greatest. He deserves to have a retirement now."
It was quite the season for a player who began his professional career in 1956 as a backup QB in Detroit behind Hall of Famer Bobby Layne and Harry Gilmer. With Layne out because of an injury, Detroit Head Coach Buddy Parker called over Gilmer and Reichow to let them know they were both going into the game.
"It took many years later, but I finally figured out why Harry Gilmer was throwing me the ball a lot. That rascal is trying to make a receiver out of me so he can play more," Reichow said. "So, all of a sudden, I'm a receiver. Then they traded for Tobin Rote, who was a quarterback up at Green Bay. We won the championship that year, '57. Bobby broke his leg, and Tobin had a great game."
Originally drafted out of Iowa, where he starred in football and basketball, Reichow helped the Lions win the 1957 NFL Championship. He landed in Philadelphia in 1960 and helped the Eagles and quarterback Norm Van Brocklin win the title.
With Van Brocklin retiring, Reichow thought he might have the opportunity to return to QB.
"I'm watching practice and I see somebody over there that can really throw the football, a red-haired guy, Sonny Jurgensen, he's in the Hall of Fame, too," Reichow said. "Van Brocklin, he and Bobby are all in the Hall of Fame."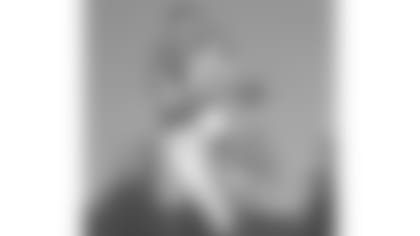 Months later, with Van Brocklin preparing for his first season as the Vikings head coach, Minnesota acquired Reichow. He initially again thought he might have an opportunity to play QB.
"I get there, and here's Tarkenton, another Hall of Famer," Reichow said. "I finally came to the fact that quarterbacking was out."
Reichow flourished for the fledgling franchise for four seasons until Van Brocklin brought him in to cut him and offer him a job in the personnel department in 1965.
"It was late in the fall, and I've got a family, so I said, 'I'll scout this fall and see how I like it,' " Reichow explained. "We only had one scout, named Joe Thomas. He was the personnel director."
Thomas, who was the first person hired on the football side by the Vikings original founders, was fired that fall. Van Brocklin called Reichow in the following winter and offered him the personnel director job.
" 'Really, who am I going to direct? I'm the only scout,' " laughed Reichow, who accepted the job under the condition that the Vikings would also join a scouting combine. The Vikings personnel department has grown over the years, but the team remains affiliated with BLESTO.
Marshall, who played through the 1979 season, said he "knew [Reichow] was going to be good" in the personnel department.
"He's a very compassionate person who knows football and deals with people very well," Marshall said. "To me, he was perfect for the job."
Reichow's first draft as personnel director had the benefit of extra picks gained in trades, including one that dealt Tarkenton to the New York Giants. The 1967 class included Hall of Famer Alan Page, Clinton Jones, Gene Washington, Bob Grim, Bobby Bryant and John Beasley.
"The next year, we had the first pick, and the pressure is on when you have the first pick," Reichow said. "Which way are you gonna go? We had five guys that we kept talking about, so I went to see all five of them again in the spring after we had seen most of them and picked Ron Yary. A couple of those guys … didn't make it big. Yary made it."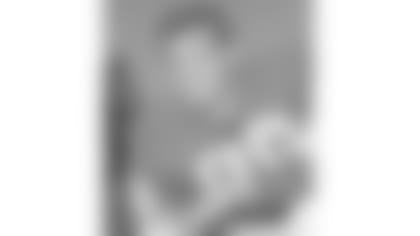 After making the future Hall of Fame tackle the first offensive lineman ever selected from the No. 1 overall spot, Minnesota tabbed guard Ed White in the second round in 1969. Both players were important in the Vikings making Super Bowls IV, VIII, IX and XI.
Dozens of legendary picks followed over the years, including linebacker Scott Studwell, a ninth-round selection in 1977. Studwell set Vikings all-time tackles records for a game, season and career before joining the personnel department. Studwell retired after the 2019 NFL Draft.
"He and I are still very close and kid each other all of the time," Reichow said. "I was kind of responsible for him getting into the scouting part of it, too. I don't know if he blames me for that now or not."
Reichow said Studwell exceeded expectations because of his ability to read and react, and the high intelligence that he showed as a player prompted his addition to the personnel department.
"We're always looking for someone a whole lot smarter than we are. He got in there, he was good at it to start with because he knew football," Reichow said. "He knew players, took to it right away, and pretty soon I let him run it. He always gives me heck for when I left that part of it, saying, 'You didn't teach me anything about this.'
"I'll say, 'You should have seen when I got the job. Nobody was here. You'll learn.' He's done a great job for us," Reichow said.
Vikings General Manager Rick Spielman said he has appreciated Reichow's experience, understanding of the game and storytelling, though he declined to share his favorite Reichow story.
"I think just the longevity that he's been here and all the people that he developed, from Studwell and all of those guys coming through," Spielman said. "He was one of those guys that had an impact on the field, but also was able to make the impact in the front office as well."