EAGAN, Minn. – When Corbin Lacina coached the Cretin-Derham Hall sophomore team in 2012, he didn't put his son Jake on the starting offensive line.
Until he earned a spot, that is.
Like father, like son, Corbin said he and Jake – whom the Vikings added in April as an undrafted free agent – were both "late bloomers" when it came to filling out a football uniform.
"Jake was probably a 130-pound freshman, maybe a 150-pound sophomore," Corbin told Vikings.com. "He wasn't even in my starting five. … But he showed something to where he worked his way into the group, and he ended up starting all the games for the sophomore team at the left guard position. But he wasn't there to begin with, to be honest with you. There were other kids ahead of him."
And while the size hadn't yet shown up, Corbin began to see something special in Jake.
"He had just really good technique. He knew the game, he understood the angles, he understood the game of football," Corbin explained. "And he understood the technique and the angles it takes to block guys, whether it's run blocking or pass blocking. His footwork, his technique, his angles on attack, all those things I'd say he was probably ahead of the curve on. That's what made him stand out."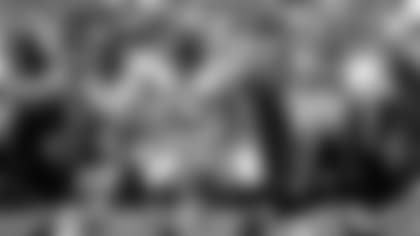 They say it takes one to know one, and Corbin certainly knows his stuff when it comes to the offensive line.
The St. Paul native played guard for the Vikings from 1999-2002, during which he made 41 starts for Minnesota. Corbin started his career in Buffalo (1994-97) and also played for Carolina (1998) and Chicago (2003).
He has fond memories of his family attending full-team scrimmages during training camp at Minnesota State University, Mankato, and recalled bringing 5-year-old Jake and his older brother, Nick, to the former Vikings Winter Park practice facility in Eden Prairie.
"Those guys always had the Vikings gear on," he said of his kids. "They'd come down to Mankato, and they'd always have their jerseys on. That definitely stands out. And bringing the boys into the locker room to meet the players.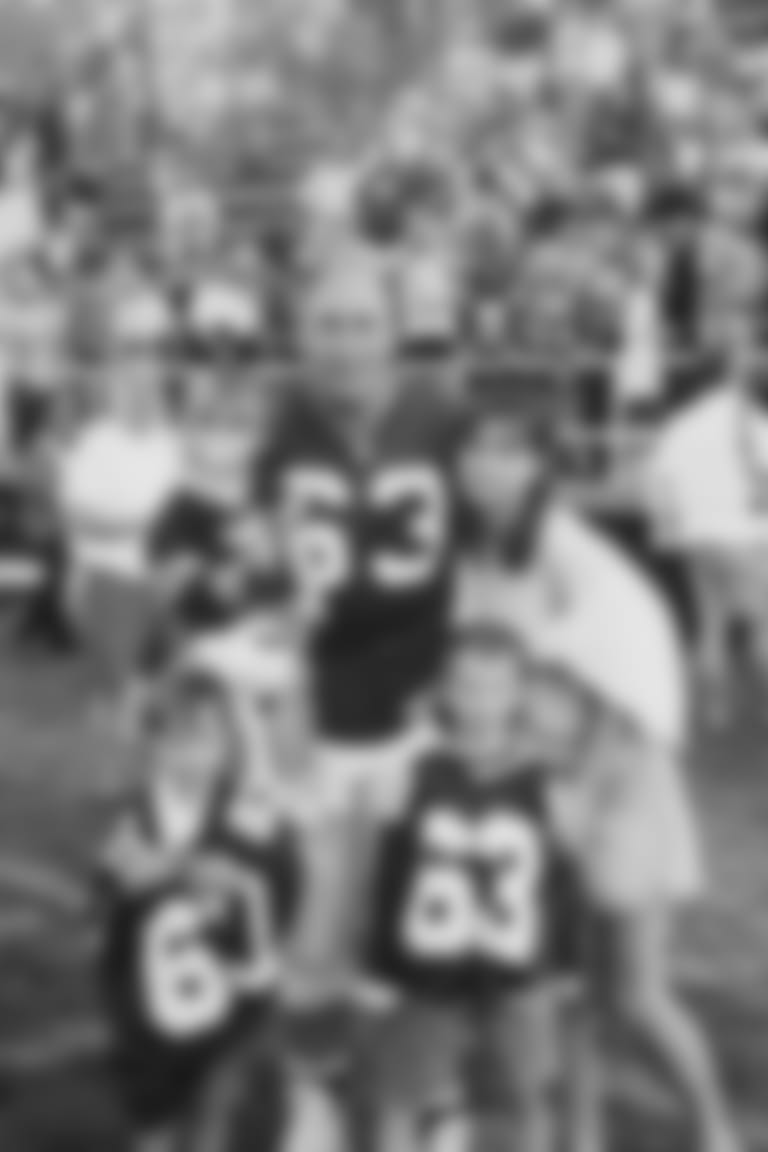 "My years in Buffalo, my older son got a chance to meet Jim Kelly and Thurman Thomas … and then [in Minnesota], it was Jake meeting Randy Moss, Robert Smith [and] Daunte Culpepper," Corbin continued. "They all had the Daunte Culpepper-autographed pictures and the Randy Moss-autographed pictures. We had some real good offenses then and were pretty exciting to watch."
Jake spoke to Twin Cities media members last month and recalled the early days of being around Dad and his teammates.
"I remember going into the locker room and seeing the facilities out in Eden Prairie and the practice fields and stuff like that," Jake said. "I remember going to the Metrodome and seeing him run out of the tunnel and thinking that was really cool."
Jake followed in his father's footsteps from an early age, but – as Corbin had explained – didn't immediately stand out.
The Lacina boys grew up playing youth sports year-round, "whatever was in-season," and Jake fulfilled the typical "Little Brother" role. When Nick needed to practice pitching, Jake played catcher. If Nick wanted to throw the football, he'd make Jake be the receiver.
"It forced Jake to tag along and be part of [learning with] the older kids," Corbin said.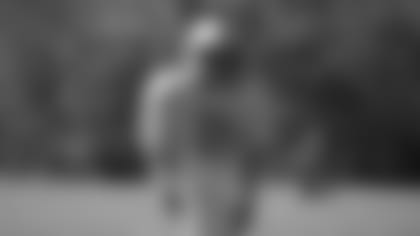 Jake became a well-rounded athlete; but when he wanted to give tight end a try as a ninth-grader, his dad discouraged the position switch.
"I was just a little guy, thinking I didn't want to play offensive line, and I thought, 'I want to play tight end, maybe score a touchdown here or two,' and he said, 'Nope. Nope. You're playing o-line. That's the way to do it,' " Jake explained.
Corbin didn't mince words, saying his son had 'terrible hands' at the time and wasn't the fastest guy on the field.
So Jake stayed at offensive line and developed into a full-time starter for Cretin-Derham Hall – first on the sophomore team and then on varsity his final two seasons, each year adding more strength and improving his technique.
Corbin explained that Jake didn't receive any Division-I looks because he still was "too small" during his junior season. As a senior, however, he had reached the mid-200s and helped anchor a dominant line.
Just like his dad, Jake continued his football career at Augustana University in Sioux Falls, South Dakota. He redshirted as a true freshman in 2015 and went on to start all 45 games at center over the next four seasons.
Jake served as a team captain last season. He earned the 2019 Division-II Rimington Trophy as the classification's top center and received First-Team All-America honors. In 2018, he helped protect an Augie offense that racked up more than 6,000 all-purpose yards and ranked third in the NSIC with 450.1 yards per game.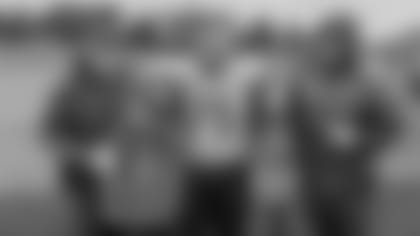 "He's 6-4, he's [300] pounds, and he can move really well. Everything kind of came together for him," Corbin said. "He's got the NFL build, he's got the NFL ability right now."
After attending the same high school and college as Corbin, Jake received a phone call from the same pro team following the 2020 NFL Draft. He said it "was crazy" to accept a UDFA offer from the Vikings.
"I was with my whole family, and obviously the whole family's from Minnesota," Jake said. "My grandma, my cousins, my immediate family are all huge Vikings fans – and to say that I'm a part of that, they were all happy about it. I was very happy about it. It was a pretty emotional day.
"I don't know – it's just destined to be that way, I guess," he later added of mirroring his father's career path.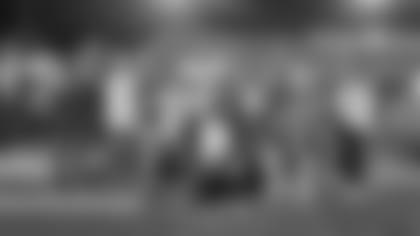 Jake and the other rookies have navigated a unique offseason, during which the COVID-19 pandemic prohibited any in-person minicamps or Organized Team Activities. Corbin observed the Vikings approach to the virtual spring programming and said the team did "a great job" considering the difficult circumstances.
Corbin pointed out that although the team has yet to meet at Twin Cities Orthopedics Performance Center (which is quite the upgrade from his Winter Park days), young players should be prepared to hit the ground running.
"Once he gets in there, they're not going to slow down. They're not going to wait for rookies to figure out what's going on," Corbin said. "So that's going to be very critical that when Jake gets in there, he's got his mind right – it's going to be high-tempo at a veterans' pace because there's not a lot of time left.
"He has to really understand what he's doing and be able to execute what he's doing at a high speed in order to avoid as many mistakes as he can," Corbin added.
He is confident that Jake will be up to the challenge.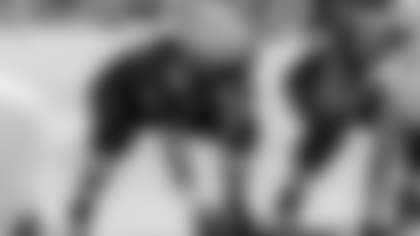 Especially looking at the Vikings outside zone-blocking scheme under Offensive Coordinator Gary Kubiak, Corbin emphasized that Jake is a "perfect fit" for the system.
"Now, he's not going in there to beat out their starting center. That's not happening," Corbin said. "But Jake can play center and both guard positions. … He did a lot of pulling in college, so as a center he snapped and pulled, and a lot of running around the edge for the linebackers, and the Vikings do a lot of that.
"He has all the physical capabilities to do exactly what they do in their offense, and plus, he understands the offense. He already understands the angles, and he understands those responsibilities in that scheme," Corbin continued. "So yes, there's definitely teams that fit for certain players, and I really believe that Minnesota couldn't have been a better place for him to land, as far as his abilities."
And when the time comes for Jake to hit the field as a Minnesota Viking, he will do so in a No. 63 jersey, the same number his dad wore.
"That was his decision. I said, 'Don't do it. You don't have to do it.' I think it kind of came down to what was left over, to be honest with you," Corbin noted. "His favorite player, lineman-wise, is Joe Thomas, [who wore] 73.
"I think that would have been Jake's preferred number, probably, but he ended up with mine instead," he added with a laugh.