This Sunday is the Vikings Crucial Catch home game.
The NFL initiative, which takes place in stadiums across the league from Weeks 4-6, addresses early detection and risk-reduction efforts to battle multiple types of cancers.
What do you call someone who is a mentor, friend, supporter and has shown even in the darkest of times, there can be some light?
For Vikings tight end Irv Smith, Jr., that someone was his grandfather.
The more you hear Irv talk about Edward Martin Smith, Sr., who passed away on March 28, 2019, of lung cancer, the more intrigued you are about Edward's life, his learnings and the advice he gave to his grandson.
And it's very apparent that Irv will take those learnings and use them to help others.
Edward grew up in Trenton, New Jersey, in poverty – "He came from nothing," Irv describes.
Life's hardships led Edward into challenges with substance abuse, a hard-fought battle he later overcame.
But he didn't hide from that aspect of his story. In fact, in talks with his grandson, Edward emphasized that falling doesn't make you a failure: Instead, it's all about what happens next.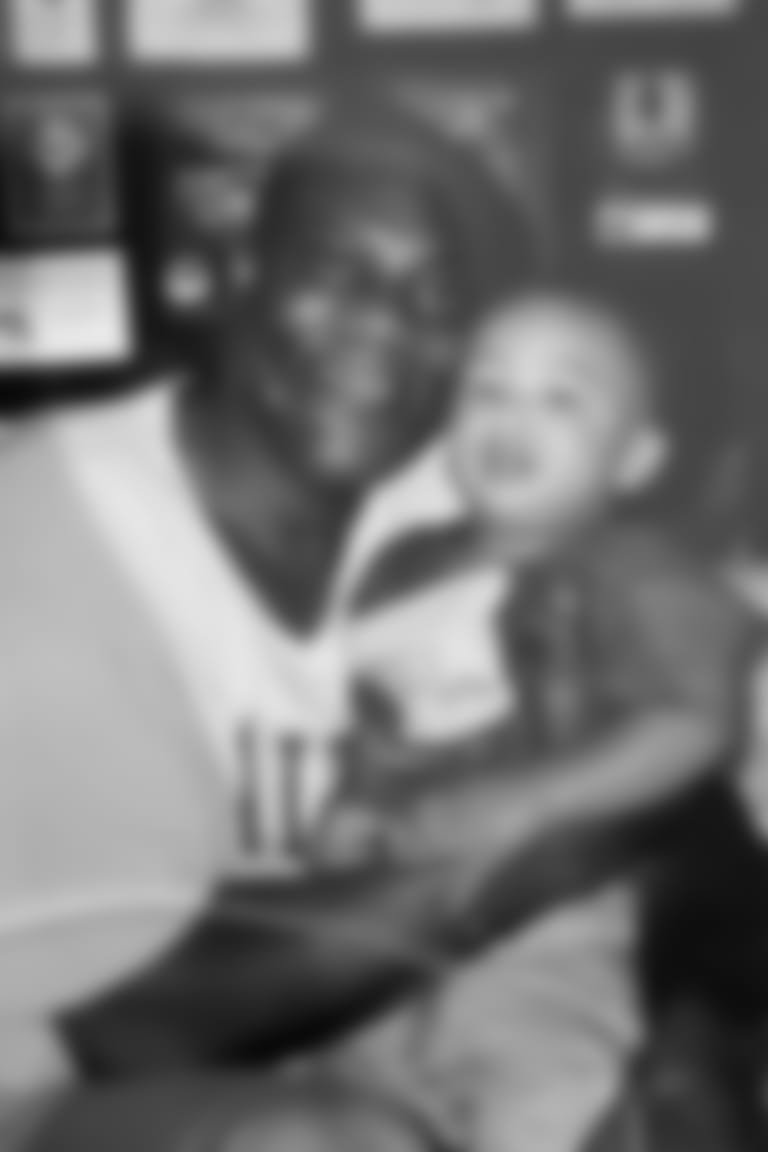 "It's something that, as a man and talking to your grandson and stuff, it's definitely tough," Irv said. "But it just shows the type of man he was, and he wanted to show me, 'You don't have to suffer with things I've suffered with.'
"You always want better for the future. That was something that definitely shed light to me and had a pretty big impact on my life," Irv added.
Even though he had two sons play in the NFL, Edward was a huge supporter of his grandson's first love: basketball.
Irv didn't start playing football until eighth grade. Up until then, it was all basketball. Credit that to his father having a basketball court in his backyard. But also credit one Manu Ginobili-loving grandpa who lived with his son and grandson.
Was Irv a lefty or a righty?
That was the burning question around the Smith household.
"When I was younger, until I started playing AAU basketball in third, fourth grade, I was shooting with both hands," Irv explained. "I didn't know what hand I was. I kicked with my left, I threw with my right. And I was shooting basketballs with both hands, so I didn't know. My grandpa was a lefty, so when I started playing AAU, he was like 'You can't be shooting with both hands.' "
Despite Edward's coaching of Irv – who did, in fact, turn out to be a lefty on the court – as you know by now (no spoilers), Irv didn't make it to the NBA. Because after a successful high school career at Brother Martin High School in New Orleans, Irv was off to the football factory that is the University of Alabama.
That move brought even more support from Grandpa Edward, even if it wasn't in-person.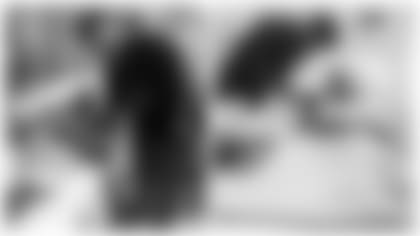 "He was literally my No. 1 fan in everything I did," Irv said. "Watching my games and stuff, playing at Alabama. [He was] living in Arizona, his health wasn't too well, so he never got to come to any of my games, but he didn't miss a second on the TV. After every game, he would call me and send me a text to let me know how I played and give me some pointers. It goes a long way, just having that support.
"As a kid, he supported me, all the way through high school, college and my journey to the NFL. He was there the whole ride," Irv added.
Edward living in Arizona ended up being a blessing in disguise during Irv's journey to the NFL.
After two years and a national championship ring at Alabama, Irv headed to the EXOS training facilities in Phoenix to prepare for the NFL Scouting Combine and NFL Draft.
When he wasn't training, Irv was able to visit his grandfather in what ultimately would be Edward's final few weeks.
"I wouldn't have ever had that much time to visit him," said Irv, who also has honored his grandfather through the NFL's My Cause My Cleats initiative. "I made sure I got to spend as much time as I could with him."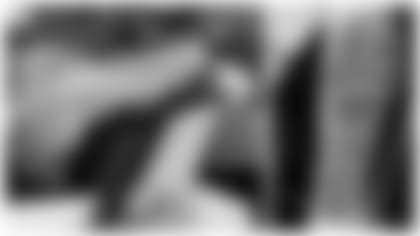 To honor his grandfather, Irv got a large tattoo on his right leg of his grandfather playing saxophone – one of his favorite hobbies and something that he was quite good at, despite being unable to read sheet music. Irv wanted to ensure he got the tattoo when Edward was still around to see it, and maybe give him that extra boost he needed as he fought for his life.
"I got to see his reaction to it and the smile on his face," Irv said. "It was just something that you can't put into words."
Irv ended up being drafted by the Vikings on April 26, 2019, almost a month after Edward lost his battle with lung cancer.
And while Edward never got to see Irv play in an NFL game, he left him with the best gifts a grandfather can give: life lessons bestowed through an everlasting love.
"I know the impact he left on me, I can leave that impact on other people, as well. It's super special," Irv said.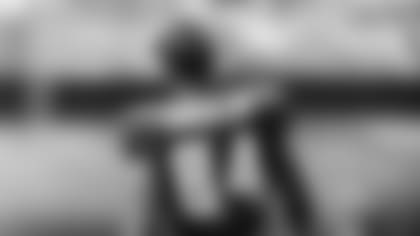 The NFL's Crucial Catch is an easy initiative to get behind, fighting cancer through early detection and risk reduction, along with giving cancer survivors and those battling cancer resources and motivation to continue the fight.
But for Irv, the initiative hits especially close to home, as he can't help but think of his grandfather's lasting legacy. Now it's the grandson's chance to use his platform to help those fighting like Edward did.
"The bigger the blessings, the more you'll get back in the long run," Irv said. "It's not about the glitz and the glamor [of being a professional athlete]. It's about giving back to the community and making an impact.
"It's not just about football," he said, "It's bigger than that."