LITCHFIELD, Minn. — When former Vikings linebacker Chad Greenway held his annual "Day to REACH" Camp last week, young people were encouraged to pursue goals and help others.
More than 450 attendees also witnessed a day of recognition on Friday when Greenway and REACH Program Director Chad Harlander recognized the work that retiring Hutchinson High School Cross Country coach Jeff Schmidt and his family are doing to reach out to people in need in the Twin Cities.
Schmidt, his wife Teresa and their three grown children began gathering and delivering essential supplies to homeless populations in four areas of Minneapolis on July 20, 2016. They've now completed 15 deliveries through what Jeff calls "Operation Hope."
"It started out, he just wanted it to be our family and not tell anybody else that we were doing it, but after he went a time or two, it was clear that it was something he was meant to do," Teresa said. "I think a lot of times we are blessed just as much as they are."
Others who have found out about the effort have helped donate supplies or money so that the Schmidts can purchase supplies ranging from a sleeping bag to a Sharpie (to make signs) and from quick-service restaurant gift cards to ice-cold Gatorades.
Gently worn shoes from a second-hand store feel incredible to the sore, weary feet of recipients.
Jeff has coached roughly 60 seasons of cross country, track "and a little bit of basketball and wrestling."
He said he always had the urge but had to clear the mental hurdle of wondering, "Does that person deserve our help? Is that person just scamming people?"
"Those questions come to mind, and I got to the point of thinking those questions don't matter," Jeff explained. "Nothing in the Bible talks about judging someone before you help them or analyzing anything at all.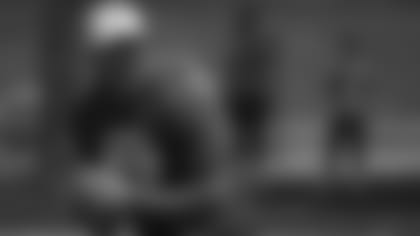 "They are clearly in need of help, and if that person scammed you, those nine didn't. We're doing something. I know it's one little thing sometimes, but if you could see the people's faces when they get this ice-cold Gatorade," Jeff added. "You see people that look as rough as you could imagine, and they're tearing up because you hand them a Subway gift card. They can't believe it. That's the kind of thing that makes my day."
The Schmidts don't just drive through the neighborhoods they've picked out and fling items from vehicles. They spend time distributing doses of humanity by listening to people who are often ignored by passersby.
"I'm proud to say I can recognize about 70 people right now, and there are certainly more," Jeff said.
On Friday, Harlander arranged for the Schmidt family to be present at camp so they could be surprised. Greenway donated $2,500 through his Lead The Way Foundation so that Operation Hope can keep helping others.
"It's about getting out of your comfort zone," Harlander said. "The big picture was helping others, helping those in need. If we could all do that a little bit, stretch ourselves to help others, how much better would it all be?"
Over the years of hosting the camp, Greenway and Harlander have stressed the importance of helping others, whether it is someone less fortunate or a classmate who is struggling in school. He said the Schmidt family exemplifies that message and was happy to honor their effort after distributing the camp's Hustle Awards.
"There's two simple things we can do without talent," Greenway said. "We can have a great attitude and give as much effort as we have in us.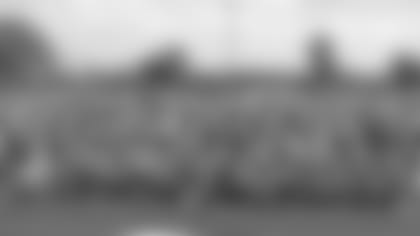 "You think the Hustle Awards were given to all of the fastest kids? No, it was about what they gave," Greenway said. "They gave what they had. That's a teachable moment about whatever it is to have what you give and giving it."
Operation Hope is not a 501 (c)(3), but the Schmidt's put 100 percent of what they receive in donations toward buying supplies. For more information or to find out how to help, contact Jeff at schmidts@hutchtel.net.
Harlander also was recognized for the **work that he does with REACH**, a program that's expanded across Minnesota. "Coach Grandpa" Ray Pederson presented Harlander with a homemade white oak lamp.
Harlander said he appreciated Litchfield hosting the two-day camp that is normally held at Hutchinson.
"We have two communities that work well together with Hutchinson and Litchfield," Harlander said. "Both communities supported it well."