EDEN PRAIRIE, Minn. — The Vikings on Monday announced the signings of receiver Troy Stoudermire and defensive back Tre Roberson.
The moves place the Vikings roster at the maximum of 90 players.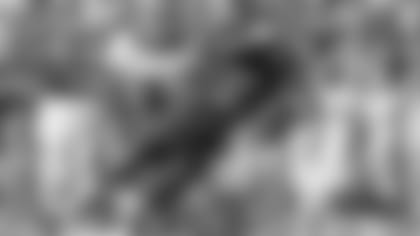 Stoudermire, who played multiple positions in college, is joining the Vikings as a receiver, and Roberson, who played quarterback, is with the defensive backs.
Stoudermire, a former Golden Gopher, set the NCAA FBS record for career kickoff return yardage (3,615 yards on 144 returns; 25.1 average) and school records for kickoff returns (43 in 2009) and yards (1,083 in 2008) in seasons. He also played receiver and defensive back.
The Texas native totaled 35 receptions for 433 yards and three touchdowns in his first three seasons. He was used more on defense during 2010-12 seasons, finishing his career with 149 tackles (112 solo), 8.5 tackles for loss, 11 pass breakups, two forced fumbles and three interceptions. Stoudermire was granted a medical redshirt after missing the final eight games of 2011.
Stoudermire signed as an undrafted free agent with the Bengals in April 2013 (Vikings Head Coach Mike Zimmer's final offseason in Cincinnati) but was released that August. He was with the Saskatchewan Roughriders from October 2013-June 2014. Stoudermire then joined the Winnipeg Blue Bombers. He was named the CFL's Special Teams Player of the Week after a 64-yard punt return that season and led the CFL with 171 combined yards per game (1,192 in seven games).
In 2015, Stoudermire had eight catches for 40 yards and one interception. He returned 47 kickoffs a total of 963 yards (20.5 average) and 67 punts a total of 677 yards (10.1 average).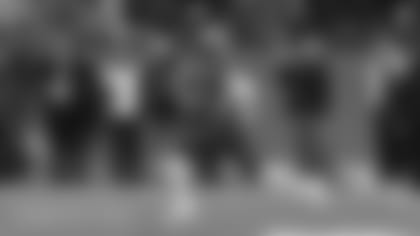 Roberson, who was named Indiana Mr. Football in 2010, began his college career with the Hoosiers in 2011. Roberson suffered a broken leg in 2012 and was granted a medical redshirt for that season. He returned in 2013 and rushed 85 times for 423 yards with five scores and completed 83 of 138 passes for 1,128 yards and four touchdowns.
After totaling 982 rushing yards, 2,433 passing yards and 30 total touchdowns, Roberson transferred to Illinois State, Zimmer's alma mater, and quarterbacked the Redbirds to the FCS National Championship Game in 2014 in garnering Missouri Valley Football Conference Newcomer of the Year honors.
Roberson rushed 171 times for 1,029 yards and 11 scores and completed 208 of 359 passes for 30 touchdowns in 2014 and followed with 123 rushes for 777 yards and 11 scores and 119-of-243 passing for 2,225 yards with 18 touchdowns in 2015.