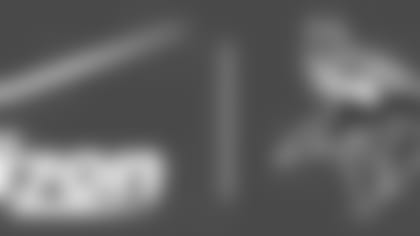 ](http://www.verizonwireless.com/insiders-guide/inside/nfl/)
In every NFL matchup, there are a seemingly endless amount of angles to analyze. It's hard to get to them all during the week of practice, and I'm sure there were some that slipped through the cracks despite all of the Vikings vs.  Rams preview content we provided on vikings.com this week.
With kickoff fast approaching, here are a few final thoughts on today's Vikings-Rams contest.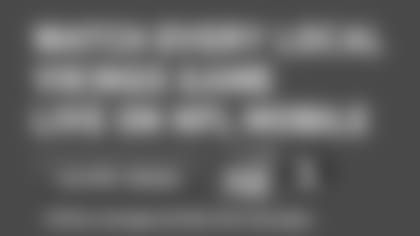 ](http://www.verizonwireless.com/insiders-guide/inside/nfl/)
How to Take In Today's Game Game Time: 12:00 p.m. CT TV:FOX Radio:Vikings Radio Network; KFAN-FM 100.3/KTCN-AM 1130Mobile:NFL Mobile (exclusively on Verizon)
Look for Lots of Purple in the CrowdWalking around the team hotel and the downtown St. Louis area, one thing stands out: there are a lot of Vikings fans here. Maybe it's the game's proximity to Minnesota, maybe it's the excitement of the season opener, maybe there are just a lot of Vikings fans in St. Louis. It's probably a combination of all those factors plus a few others. The bottom line is Vikings fans are dedicated, Vikings fans are passionate, and Vikings fans are all over St. Louis.
The Silence Surrounding Harrison SmithThere's been a lot of talk about the Vikings defense leading up to the 2014 regular season. The defensive-minded Mike Zimmer was hired as head coach. The two biggest free agent signings were both defensive players – DT Linval Joseph and CB Captain Munnerlyn. A LB, Anthony Barr, was taken with the ninth overall pick. The biggest position battle to watch in camp was that of middle linebacker. Throughout all this talk about defense, S Harrison Smith flew under the radar.
Let's break the silence surrounding Smith. Don't be surprised to see Smith star in Zimmer's defense. Why? Smith can be a star in this defense because he has the skill set to be a difference maker in a variety of ways – in coverage, in the box versus the run, and as a blitzer.
Twitter QuestionI received an interesting question via Twitter on Saturday. Jordan (@grewsing) asked:
Who will be a bigger problem for the Vikes, Jake Long or Chris Long? Should we be worried about Jake yet?
I gave it some thought and, although I feel both Chris Long and Jake Long are solid players and neither should be disregarded, ultimately I feel it's Chris who is a greater concern. It's not that Jake isn't a formidable foe. He will be primarily locked up with Everson Griffen today, and that will be an intense and fun battle to watch. But Chris is a player who, if not accounted for and blocked adequately, can single-handedly ruin the game for the Vikings.
Here's the good news: we have RT Phil Loadholt in position to battle Chris Long. When the Vikings and Rams played in Week 15 of 2012, Loadholt and Long faced off and Long was held without a sack. He did have 2.0 tackles for loss, but he did not bother the quarterback and Adrian Peterson rushed for 212 yards on the day.
Long is the kind of defensive end who at times commands a running back or tight end to help with a chip block or even the right guard to help with a double team. But Offensive Coordinator Norv Turner wants to use backs and tight ends in the passing game, not the blocking game. And the Rams have three other defensive linemen on each snap who also can command extra attention. Loadholt is the man primarily responsible for neutralizing Long. This will be an important battle to watch all game.
Defensive Line Depth Tested Early?One of the strengths of this year's Vikings team could be its defensive line, a remarkable proposition given all the change this position has seen in the offseason. In the preseason, though, this was perhaps the most impressive position group. The Vikings two-deep depth chart at each of the four defensive line positions is solid.
This depth may be tested as soon as Week 1 – today against the Rams. Everson Griffen, who made the trip to St. Louis, is listed on the week's final depth chart as questionable after missing practice on Thursday and Friday with an illness. Even if Griffen plays, the Vikings rotation along the defensive line may have to be even more frequent than planned, meaning depth will be tested in this first game. Something tells me the guys up front will be up for the challenge.
Continue the Turnover TrendI'd be remiss to go the whole week without focusing on the best statistical trend the Vikings had going this preseason – turnover margin. Outside of points scored, there is no statistic in football that has a better correlation to winning and losing than turnovers.
The Vikings were 5 in turnover margin this preseason, giving the ball away just one time while forcing six turnovers on defense. It's hard to win a game in the NFL. It's really hard to win a game on the road in the NFL. It's nearly impossible to win a game on the road in the NFL while losing the turnover margin. If the Vikings can continue their turnover trends today against the Rams, they stand a good chance of stealing a road victory and starting 2014 with a 1-0 record.