MINNEAPOLIS –Maya Washington always knew her father played football, but it wasn't until years later that she learned his full story – by helping him tell it.
Gene Washington, a Michigan State alum, standout Minnesota Vikings receiver and pioneer for black athletes, had stepped away from the gridiron before Maya, the youngest of three daughters, was born.
The Washington family stayed in Minnesota following Gene's career, and Maya fell in love early on with the Twin Cities' art and music culture. Football was far from her areas of interest, and the Gene she knew was the hard-working dad who took her to plays and dance performances around his nine-to-five.
"He was very present in my life," Maya said. "But in terms of us really sharing a common language … I'm an artist; he's an athlete.
"I really have to admit that I wasn't even aware of how good he was – it was kind of lost on me," Maya continued with a chuckle. "I think the biggest surprise has been not only learning how amazing my dad's career was but how impactful he and his teammates at the Minnesota Vikings were, as well as his teammates at Michigan State. They really did a lot to change the game for future generations."
Over the past number of years, Maya has been laying the groundwork for a documentary titled Through the Banks of the Red Cedar, which chronicles experiences he had along with former teammates. She is raising funds for postproduction elements.
Inspiration for the project struck when Gene's former college teammate and NFL defensive end Bubba Smith passed away in August of 2011. It was through the loss of a legend that Maya first began to hear stories of Gene and Bubba's journey from the segregated South to the Spartans locker room.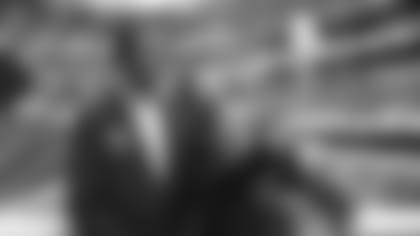 "[Michigan State Head Coach] Duffy Daugherty was basically in the process of finally fully integrating the game," Maya said. "He was consciously going into the South and recruiting black players when no one else was doing it, and my dad was part of a really important pipeline that ultimately led to the faces we see on the field today."
When Maya began research for the film six years ago, it coincidentally aligned with Gene being inducted into the College Football Hall of Fame. The previous December, Gene also had been selected as one of the 50 Greatest Vikings.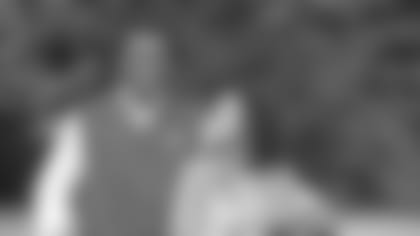 "I found myself actually immersed in the environment for the first time, really, in my life in a meaningful way," Maya said.
The project has been independently funded through grants, individual donations and personal resources and has been a sometimes-challenging but often-rewarding journey for both Maya and Gene.
Another ironic bout of timing occurred when Maya started production in late 2012 and throughout 2013. That year, the Spartans finished 13-1 and were Big Ten champions.
"What I didn't expect was for Michigan State to have the best season they've had in almost 50 years and go all the way to the Rose Bowl," Maya said. "All of these really big things happened while my dad and his teammates were there, watching this sort of serendipitous, full-circle moment."
The documentary process has been an educational one for Maya. While an understanding of the Civil Rights Movement of the 1960s and a respect for her parents existed for her long before the concept of a film, both have grown exponentially.
It's been more than a project for Maya – it has become a main storyline of her life, a way to build a deeper bond with her father through telling his powerful story. She considers herself humbled by the opportunity.
"I think, for our generation, what I'm hoping the film does is sort of create this bridge," Maya said. "I feel like there's a lot to be learned from my dad's generation – how they overcame real, serious obstacles and confronted a lot of unfortunate injustice so that we could have the life that we have today."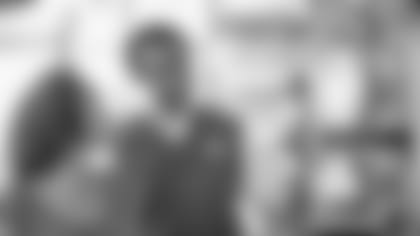 Added Maya: "The fact that I am a woman of color making a football movie in 2017 is something that wasn't possible in 1967."
Beyond the strengthened relationship with her father, Maya is grateful as an African-American woman to record such a significant and historical story for the education of generations to come.
"Other people will have a chance to learn about my dad's story and the stories of many African-American men who had similar journeys from the segregation to opportunity," Maya said.
And Maya isn't the only one who's benefited from this journey.
Gene, now 71, said he's proud of not only Maya's hard work on the documentary but of the way she now understands and appreciates his background and battle through segregation. Gene recalled mornings in which he would drive Maya to school but never delved into his own childhood with her.
"I think [there were] stories that I would like to have shared with her, but I always felt that maybe she would not understand where I'm coming from," Gene said. "But I think as we've gotten older now […] it's much different. I'm so proud that we've both grown up together, if you will, and I'm so proud of her."