EAGAN, Minn. – When Tom Gibis arrived in Minnesota to appear at this weekend's Twin Cities Con, it marked his second visit from Los Angeles in a three-month span.
The Hollywood voice actor also flew in for Vikings Training Camp in August.
"This is all so full circle. It's crazy," Gibis said then. "I'm just a kid from West St. Paul."
For the past 18 years, Gibis has voiced the character of Shikamaru Nara from Naruto, the longstanding and wildly popular anime series. He also has voiced Takumi Nomiya from Honey and Clover, as well as Mushra from Shinzo.
But long before he became an actor and writer/producer, Gibis was a Vikings fan.
He grew up attending games at Metropolitan Stadium, rooting for Fran Tarkenton and the Purple People Eaters. And Gibis later appreciated – on a short-term basis – the return to outdoor football when the Vikings played a single Monday Night Football game at the University of Minnesota in 2010 and later two full seasons in 2014 and 2015.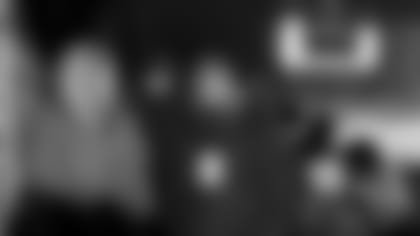 Gibis has been a full-time resident of L.A. for years, but he still enjoys trips home for Vikings games and to visit with family, including niece Alicia Dreyer, the Vikings Creative Director of Brand & Design.
Dreyer recalled shopping with her sister and parents to pick out the perfect Vikings-themed gifts – one year fulfilling his specific request of a car flag – to send to Uncle Tom in California for the Vikings watch parties in his garage.
"He's always been the fun uncle. He's always been very charismatic, and we'd get so excited whenever Uncle Tom come to town," Dreyer said. "He'd take us out to the mall to have lunch and shop for relatives, and it was always the best day."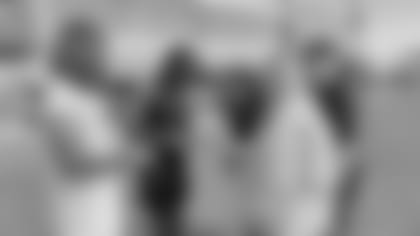 To Dreyer, he's an awesome uncle. But to countless others, including Vikings teammates Lewis Cine, Olisaemeka Udoh and Joejuan Williams, Gibis represents a beloved character from one of their favorite television series.
"It's a show that's known worldwide, that's watched by all kinds of people," Cine said. "I love the show because it has a combination of action, comedy and drama. It's real-world [issues and scenarios] but in anime form and with added superpowers and cool stuff."
Cine and his Vikings teammates are accustomed to fans asking them for photos and autographs. When Gibis attended training camp, however, the tables were turned.
Despite a hard practice on a humid afternoon, Cine and Williams gained a childlike burst of energy when they saw Gibis, running excitedly over to meet him.
"Aww, man. What a drag," Gibis said in character, referencing one of Shikamaru's common lines.
Cine and Williams laughed in disbelief, hearing Shikamaru come to life before their eyes.
"When he did the voice, it brought back all my memories of watching it," Cine said. "It was so great."
Added Williams: "Just hearing him, he started going into character a little bit, and of course he sounds exactly him, so it was definitely dope."
Gibis first learned of Cine's fandom when the safety mentioned Naruto during a press conference this past spring.
Cine noted that he'd binge-watched the series throughout his recovery from a broken leg suffered at London last season.
"Anime has always been an interest of mine," Cine said, "but at the time of that injury, I really dived into Naruto. I tried to stay around football as much as possible, but sometimes I needed a break, and watching Naruto was a mini escape. It felt good. My mental space was right, and I could [connect] with my inner child, in a way."
Williams resonated with Cine, saying he's watched anime since childhood.
"Growing up, that was an escape," he said. "Watching Old Toonami and Dragon Ball Z. That was huge for me, and it just became a part of my lifestyle, part of my culture.
"And I love drawing, so I just loved sitting there trying to draw the characters while it was on TV," added Williams, who intends to one day travel to Japan to learn even more about the anime culture. "It just became something special for me."
Gibis considers it an honor to have been part of Naruto and its loyal fan base for nearly two full decades.
"It's a niche part of the entertainment industry, but people that know it, they love it. We've got some of the best voice actors, and we put a lot of time and effort into our characters. We really try to make it special," Gibis said. "I think just by the fan responses and stuff, you can tell that people are really into it. It's part of their childhood. 18 years. We have kids that were 10 years old, and now they're 28 and still watch the show.
"This show, I mean, we've been on for … 980-some episodes. So they've been with us, they've been following it, and you get emotionally tied to the characters," Gibis continued. "Every archetype of a person is in it. My character, Shikamaru, is the lazy kid who never has to study, super smart, never studies but gets an A on the exam. And he sits at the back of the class and complains the whole time. We can relate to this guy. We don't necessarily like this guy, but we know him and can relate to him.
"Our show also deals with loneliness and, I think we have military members who like it so much because it's all about camaraderie," Gibis added. "The characters are training to be ninjas, they want to protect the village. It's about honor and dignity and loyalty. A lot of great themes."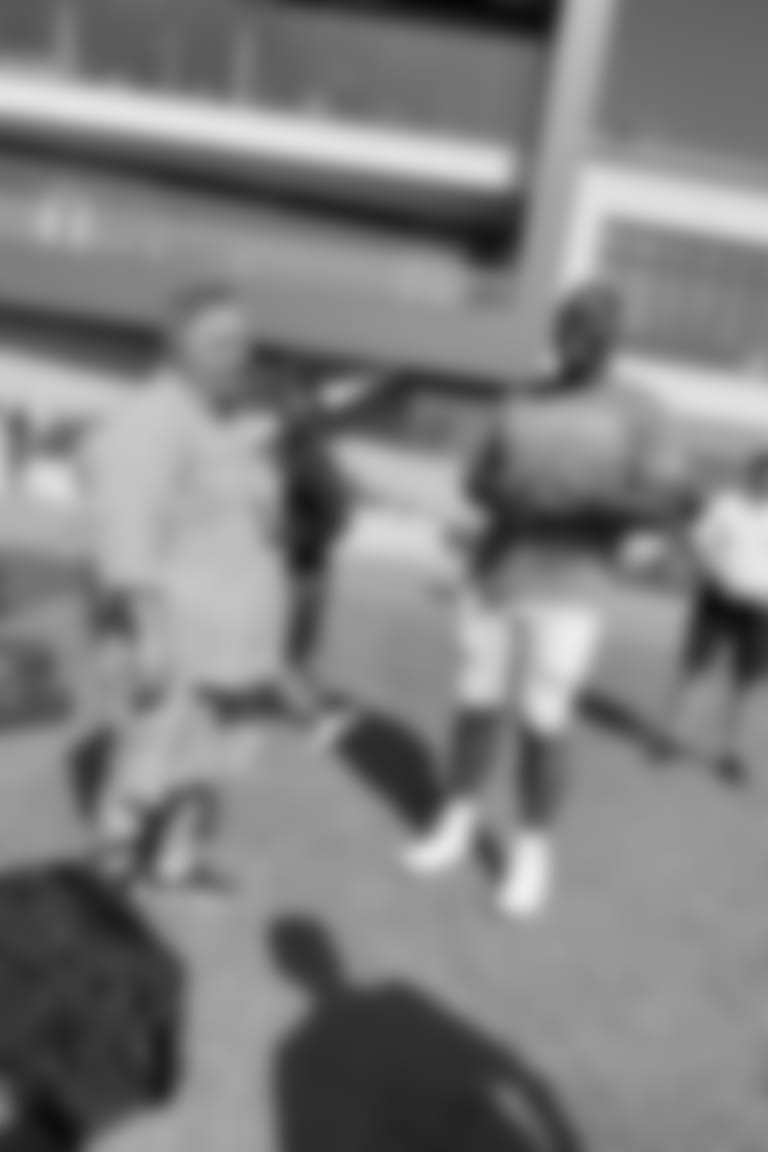 Gibis is proud of the journey that's taken him from the Twin Cities to Hollywood.
But ultimately, Minnesota will always feel like home – and the Vikings will always be his team.
So when Cine, Williams and Udoh ran to meet Gibis and gushed over his voices and Naruto memorabilia, he felt a little starstruck himself.
"It blows my mind that these men, these pro athletes even know who I am," he laughed. "When I met Lewis he asked, 'Can I get a picture with you?' To which I responded, 'Can I get a picture with you?!
"It is absolutely crazy what Naruto means to a whole generation of people. I'm humbled to be a part of that," Gibis added. "Never, in a million years, would I have thought this path would lead me here."