More than 40 years ago, Diane Sims crossed through the large, open lobby of General Mills with her boss, who gestured toward a man standing near the reception desk.
"That's Alan Page of the Vikings," her boss pointed out.
Diane was a football fan and quite familiar with Page, who had doubled back to inquire about car keys that had inadvertently been left behind in a conference room.
And yet, she had no idea what he would come to mean to her.
"Right away, I recognized the name," Diane Page recalls now.
Alan looks at me and nods his head once, slowly. Decisively.
"And the rest, as they say, is history," he says.
Diane and Alan sit on a futon near the breakfast bar in the Minneapolis home they have shared for decades. Diane's posture is inviting – she sits forward, poised on the edge of the dark cushion in readiness to reminisce.
It wasn't exactly a whirlwind romance, Diane goes on to tell me.
At the time, she regularly volunteered at the Boys Club and, after being introduced to Alan, invited him to come down one night and spend time with the youth. The two exchanged contact information, and the timeline that followed depends on which Page provides the recollection.
"He's a very slow mover," Diane says with a laugh. "So two or three weeks went by – "
"It wasn't two or three weeks," Alan interrupts.
"It was a long time, in my opinion," Diane insists.
The spouses exchange an expression with elements of both annoyance and endearment before continuing with the story at a point they can both agree. Alan did eventually come by the Boys Club on a night that Diane was volunteering. At the end of the evening, he suggested that the two should have lunch sometime.
It wasn't until several weeks – and a number of phone conversations and lunches – later that Alan asked Diane out dancing for their first official date. As it turned out, that evening spoke volumes to Diane about the compassionate character of a man known to everyone else as a powerful, fierce competitor.
On the morning of the date, Alan was moving a vending machine and accidentally dropped it on his toe. But not willing to cancel the date or explain the accident to Diane, he went along dancing anyway.
"Poor Alan had this incredibly swollen foot, and I don't remember when he confessed to me what had happened, but I felt so bad," Diane says, grimacing even today. "I made him dance, and I didn't even know."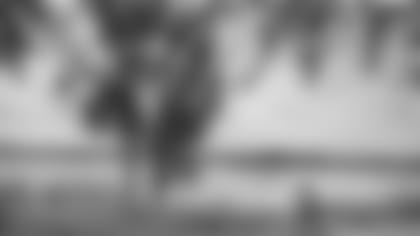 It was a chance meeting that never was supposed to happen.
A handful of years before crossing paths with Alan, Diane had planned to move to New York City after graduating from the University of Minnesota.
She's glad that she didn't.
Diane walks me through her career journey: working part-time for Pillsbury as a college student, five more years at the company in the wake of a promotion, one year as an account executive for BBDO Advertising, then transitioning into focus group moderation and its accompanying flexibility.
"Focus group moderating was just at its infancy," Diane explains. "I was aware of it, but I didn't know much about it. But I just announced that I was a focus-group moderator, and I developed many of the procedures and rules that are used today."
Alan raises his hand just slightly – the same one that helped tackle countless opponents in the early days of Vikings football – to interject. His pinky, broken years ago, juts outward at a sharp angle, a stark contrast to his calm demeanor.
"She won't tell you this, but she was good at what she did," Alan says with a smile at his wife.
Diane humbly shrugs off the compliment and continues that she also ran a company called Leapfrog Associates to generate product ideas for large companies that included Pillsbury and General Mills. It's been about 10 years since she retired from both Leapfrog and as a moderator.
She turns to smile at Alan, and he holds her attention for just a moment.
"I did not intend to stay in Minneapolis, but I'm really glad I did," Diane tells me. "I wouldn't have met Alan. It's just interesting in life how things that are meant to be work out for you."
Diane pauses and then adds with a chuckle: "And I guess this was meant to be." 
Football people living a non-football life
While the couple met in the corporate world, Diane was no stranger to the gridiron and had loved the game of football from a young age.
What started as a way for the Sims family's oldest daughter to bond with her father soon developed into a real interest and passion for the sport.
"It was pretty funny when I met Alan," Diane recalls. "I was more of a fan than he was. For him, it was a career."
The years Alan spent in Purple were memorable.
Diane has fond recollections of attending games at the old Met Stadium, sitting together with other players' wives and girlfriends to cheer on their respective Vikings. Afterward, they would wait at the door of the locker room as the team exited and stopped to sign autographs with fans or greet their family members.
Alan was part of the Purple People Eaters, and the Vikings won game after game. Diane described the mood surrounding the team as "upbeat"; there were social outings, Christmas parties, get-togethers at Jim Marshall's home.
But then, the Super Bowls. Diane attended two of the four, watching first-hand the disappointing losses to Miami and Oakland, respectively. In Minnesota's third Super Bowl that capped off the 1974 season, Diane stayed home and watched the Vikings-Steelers matchup with their newborn son, Justin.
"I was sad to not be down there, in a way, but I was sitting in front of the fireplace with my newborn baby, and I didn't want to be anyplace else," Diane says. "It was a letdown, a bummer, after each of the losses. But that's just the way it was."
Diane recalls the "football stage" of their life warmly. But she and Alan both emphasize that their life was never defined by the sport. In an interview with *People *magazine in 1975, Diane told the writer, "We are football people who lead a non-football life."
Trying to list all of the Pages' life accomplishments is a daunting task for a writer.
Diane, never one to be unprepared, pulls out a sheet of folded paper. Penned on the lines is a list of all the different life stages she can tangibly separate – and there are many.
There's the football phase, overlapping with the parenting stage of four children: Nina, Georgi, Justin and Kamie; the awards and recognitions phase in which Alan was inducted into the Pro Football Hall of Fame and the Vikings Ring of Honor.
Alan and Diane took up running, during which they ran 10Ks and even marathons. Diane twice finished fifth among women in the Chicago Marathon.
Alan attended law school both during and after his football career; he practiced law, ran for a Supreme Court seat and served as a Justice for 22 years.
Together, Alan and Diane have compiled a collection of memorabilia that chronicles African-American experiences, started the Page Education Foundation, have enjoyed doting on grandchildren and Alan's journey as a children's book co-author with Kamie. The couple now harvests maple syrup and spends each summer planting garlic – among other fruits and vegetables – at their cabin Up North.
"When I look back, I just see us growing and evolving in each phase," Diane says.
Alan shares that a friend and former colleague talks about the Pages as a whole greater than the sum of the parts.
"Who we are together is much greater than the sum of the two of us as individuals," Alan says.
From an early age, Diane hasn't been afraid to take action.
As a student at Robbinsdale High School, Diane spearheaded a campaign for a new football stadium and went door-to-door in an effort to help fund a referendum for the construction project. A passion for the community and for youth showed through volunteer hours at the boys club, and when she met Alan, she discovered that their mentality very much mirrored each other's.
From Alan's work on the Supreme Court to their dual effort in the Page Education Foundation, Alan and Diane are constantly promoting social justice and equal education opportunities for all.
"I'm more the 'doer' in our relationship," Diane says. "I always have to have a new project to be working on. We complement each other in a way. I help to execute a lot of Alan's wishes and dreams."
They update me on the recently named Justice Page Middle School at which the seventh- and eighth-grade classes are carefully designing and planning a mural of Alan to be painted this spring. They recall being overwhelmed with emotion at the response they received – "you would have thought a rock star was in the lunchroom" – during an autumn visit with the students.
Years of Diane and Alan's hard work and dedication is paying off through the couple's living legacy.
Except they'll tell you that it hasn't been hard work at all.
"It's happened naturally," he says. "It hasn't been like it's been work or an effort. It's just the natural progression of life and who we are. Don't ask me how it happened, how we got here."
Diane curls her fingers through Alan's and makes eye contact, smiling. For a moment, it's just the two of them there in the family room.
"We just lucked out," she says, before turning back to me. "It's been a good ride."