In addition to Vikings Kyle Rudolph, Linval Joseph and Danielle Hunter venturing to Iceland for a #VikingHeritage trip this week, Vikings Legends also trotted the globe on goodwill tours.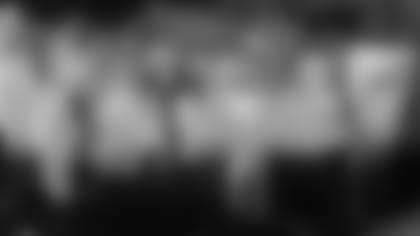 Cris Carter and Ron Yary, two of the 50 Greatest Vikings, were part of a group of 18 Pro Football Hall of Famers who visited Israel on a "Touchdown in Israel II" trip that was hosted by New England Patriots Chairman and CEO Robert Kraft for the second straight year.
The trip gave the Hall of Famers the opportunity to experience Israel's culture and history and celebrate football's growing popularity in the country. The Pro Football Hall of Fame said in a press release that programs during the trip "were created for the Gold Jackets to provide inspiration to future generations of fans in Israel by sharing stories from their legendary careers and by illustrating how they applied values learned from the game – commitment, integrity, courage, respectand excellence– to their lives after football."
Hall of Famer Dave Casper, who spent part of his career with Minnesota, also was on the trip, along with Lem Barney, Jerome Bettis, Jim Brown, Eric Dickerson, Joe Greene, Willie Lanier, Joe Montana, Andre Reed, Mike Singletary, Bruce Smith, John Stallworth, Roger Staubach, Andre Tippett and Aeneas Williams.
Carter tweeted from the Wailing Wall in Jerusalem:
Hall of Famers meet Pope Francis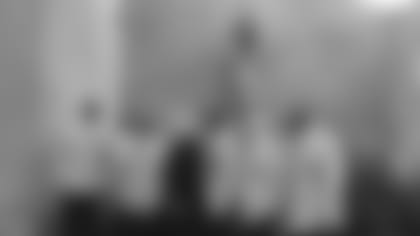 Doleman was joined by Curtis Martin, Franco Harris, Jim Taylor, Ronnie Lott, Floyd Little and 2017 Enshrinee Jerry Jones, Pro Football Hall of Fame Board of Trustees Chairman Randy Hunt, and trip organizers Hall of Fame Board Member Stephen Schott and Supreme Knight of the Knights of Columbus, Carl A Anderson for the meeting with Pope Francis.
"I am pleased to greet you, the members and directors of the American Pro Football Hall of Fame and welcome you to the Vatican. Teamwork, fair play and the pursuit of personal excellence are the values — in the religious sense, we can say virtues that have guided your commitment, on and off the field" said the Pope, the first Pontiff from South America and first Jesuit Pontiff. "These values meet the needs of our brothers and sisters and combat the exaggerated individualism, indifference and injustice that hold us back from living as one human family."
Doleman, who also is one of the 50 Greatest Vikings, said in a statement by the Pro Football Hall of Fame, "Meeting Pope Francis was one of those life changing moments. He showed us love, peace and respect."