Conor McDermott's feet were big from the beginning.
So big, in fact at birth, that the 11-pound, 10-ouncer's kicks exceeded the card used to record a baby's footprint.
It didn't take long, however, for McDermott to direct his footsteps toward those of his older brother, Kevin, the Vikings long snapper for the past two seasons.
Separated by three academic years as they grew up, Conor followed Kevin in their hometown of Nashville, Tennessee at Ensworth High School, then to the West Coast for college at UCLA.
"He was one of my best friends. I've followed him everywhere," Conor said recently. "I tried to do everything he did and followed him to UCLA. He was my biggest motivation and my best friend growing up."
Now, the younger McDermott is trying to follow his older brother into the NFL.
Conor's path to the sport's highest level will be noticeably different than the one carved by Kevin because of the nature of the positions they play.
Their story is still being written, but the beginning can be traced to South Dakota where their parents grew up as avid Vikings fans during the days of Fran Tarkenton, Alan Page, Carl Eller, Jim Marshall and Gary Larsen. Kevin, Sr. was raised in Highmore until the family moved to Brookings between his freshman and sophomore years.
Kevin, Sr. met Deborah in Brookings, where they dated in high school and then in college at South Dakota State. Kevin and Deborah married a year after college and have lived in Nashville for 30 years.
Kevin, Jr., who was called KP by the family during his youth (and will be referred to similarly in this story), was a member of the charter class at Ensworth, a private institution in Nashville that was just adding high school grades.
The small number of male athletes for KP's class emphasized participation in multiple sports as well as multitasking.
Deborah knew KP played football and basketball from fall through winter before playing defense on lacrosse, dabbling in relief pitching and throwing a discus in the spring.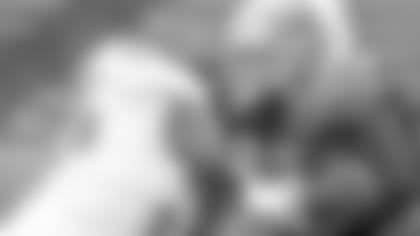 What Deborah didn't know, however, was in addition to playing tight end on the gridiron, KP also was handling long snapping duties — a sign of just how anonymous the position can be, especially if it's done well.
"I didn't really know he was doing it," she said this week during a phone interview. "He was a tight end in high school, as far as I was concerned, and somewhere along the way, our kids had an exceptional football and basketball coach, Ricky Bowers."
In addition to quickly building Ensworth into a powerhouse that competed for state championships in both sports, Bowers' eye for talent told him that KP's skill at long snapping could go a long way.
"Somewhere, maybe at the end of sophomore year going into junior year, he told us and KP, 'You can do that in Division I.' I said, 'What in Division I? Long snapping. Oh, he does that? OK.'
"I had never noticed he ran out for that. I thought he was just a tight end," Deborah explained. "The coach said, 'You need to go to this Ray Guy Camp because they do testing and some coaching and stuff, and you'll find out how you kind of rank.' "
The busy spring schedule delayed KP from going to the camp that year, but he was able to attend the following year when the circuit came through Nashville. KP was told he could check his scores against those collected across the country.
"We kind of forgot about it, and a week later, we looked it up and he was ranked sixth in the nation for his timing and accuracy," Deborah explained. "If it hadn't been for a coach with a really good eye, he wouldn't be snapping and where he is."
KP had a resume tape created and was able to select UCLA, but not before making some lasting memories with his younger brother, particularly as basketball and football teammates.
The McDermott brothers were walking past a mirror one day on their way to practice and Conor noticed he had finally overtaken his older brother in height.
"I saw the reflection, and was like, 'Am I taller than him?' We did the measurements, and coaches were giving him crap," Conor recalled with a laugh.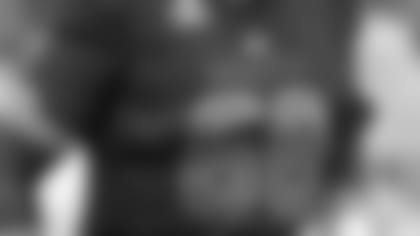 A few years later and by design, Conor would overtake his 6-foot-5, 240-pound brother in weight as well. Conor measured at 6-8 1/8 and 305 pounds during the weigh-in at the Senior Bowl, but admitted he maintains the little brother mindset if Kevin playfully lunges toward him.
There were also instances where girls would ask Conor to ask out KP on their behalf.
"Oh, totally," Deborah said with a laugh. "He was younger brother helping out, and KP was the type that he wouldn't know they were looking at him, checking him out. He'd be totally oblivious to it."
In 2015, the former wing man served as the best man when Kevin married Lauren, whom he met in college.
The teams that KP played for in high school helped build the program for successes that Conor was able to enjoy. In addition to one state championship in football and two in basketball, Conor also was named Tennessee Mr. Basketball for Division II-AA, a big man who could run the floor with a three-guard lineup.
"Conor always looked up to Kevin and wanted to do what he did. They've always been really close, and KP has been a really good big brother, helping him through championships," Deborah said. "He kind of paved the path for Conor. KP was the first graduating class of a new high school, so he was the oldest all the way through."
The brothers were reunited when Conor arrived as a freshman at UCLA in 2012; KP played 13 games, but Conor was redshirted that season.
Conor began adding weight through diet and exercise, under the guidance of Bruins coaches who felt he'd be best suited at tackle instead of tight end.
"That was the intent. He would have loved to play tight end, but everybody told him he was going to be a left tackle or a tackle and that he needed to put on a bunch of weight and kept trying and trying," Kevin, Sr. said. "It wasn't until that summer that it really blossomed and started happening. I'm sure that it was a combination of the diet, the food he was eating and the weightlifting."
Deborah added, "There were times when I'd look at him and say, 'Wow.' "
She explained that former Bruins coach Rick Neuheisel (2008-11) told Conor he had the framework of a tackle — broad shoulders, long arms, big feet, big hands.
"His hands were the size of a football, so they felt like that was something that would be good for him, but it took time, but as long as it was done healthfully, I was OK," Deborah said. "He did it the right way, he worked out and was eating the right amount of food to add weight."
After starting the past two seasons at left tackle for the Bruins, Conor was invited to the Reese's Senior Bowl. He joined more than 100 draft-eligible prospects, including 20-plus offensive linemen, who were invited to put their best feet forward in front of personnel executives, scouts and coaches.
Offensive linemen drew plenty of attention during positional, 1-on-1 and team drills led by Bears (the North team) and Browns (the South team) coaches. Several camera views of the drills were shown, debated and analyzed during NFL Network's multiday coverage, and the offensive line was frequently discussed during Saturday's broadcast.
As for the long snappers? The two invited to the Senior Bowl proceeded through drills from time to time without much fanfare or attention from cameras.
Conor worked at left tackle and right tackle in the first practice of the week but played left tackle for most of the week and the game.
"I've played left tackle the past three years, so right tackle was a little rusty, especially in the 1-on-1s," Conor offered in a personal assessment after his first Senior Bowl practice, "but I know I can play right tackle, just need a little extra work on it, and I also want to show my versatility and not be set on one position."
Deborah said Conor requested that his parents not attend practices. He told them about the collective experience and was happy to have them at the game.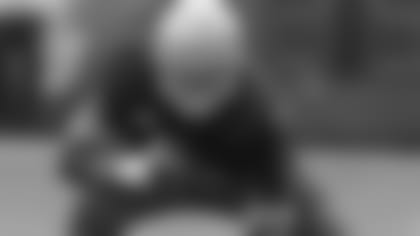 "We thought it was a lot of fun," Deborah said. "I thought it was a great experience for the kids. I love that they were doing the finance seminar [at the Senior Bowl] and thought it was a really special experience. Conor has come away with a lot of really great friends and bonded with other players. I think that that's great value for him."
Conor was able to vie for himself rep by rep, years after Kevin struggled initially to find representation by an agent.
Kevin worked his way onto the field as a long snapper for his final two seasons (28 games) in Pasadena, but that was only the beginning of ladder climbing. He wasn't invited to a college all-star game or the NFL Scouting Combine.
Former 49ers Assistant Head Coach/Special Teams Coach Brad Seely, who had played for and coached at South Dakota State, worked out McDermott in 2013.
"It was a small world that was the team he ended up signing with as a free agent out of college," Kevin, Sr. said.
McDermott was part of San Francisco's run to the NFC Championship as a rookie but was released in 2014. He played seven games for Baltimore in 2014 before arriving in Minnesota in 2015.
Family members still in South Dakota thought it was incredible when KP joined the Vikings football family.
"All of a sudden, my son starts playing for them, and I was able to rekindle my football allegiance," he said.
Regardless of where Conor's path takes him, the McDermotts are enjoying his unique journey to get his foot in the door with an NFL franchise.
"The process for Kevin was totally different, in some ways better probably because in order to get where he needed to go, he had to do a large part of it himself," Kevin, Sr. said.
"Conor is having some of that stuff taken care of for him," he added. "On the other hand, it's a different level of pressure, too, but it's all good, a different experience. Who knows how it will all turn out, but hopefully it will turn out well. He'll get an opportunity to try out for somebody, somebody will give him a chance and he'll make a team somewhere."