C.J. and Stephanie Ham are entering the 2021 NFL season as parents of three.
The couple welcomed their third child, Cortez Ham III, on Feb. 12, 2021.
Trip, as he's been lovingly nicknamed since Day 1, joins big sisters Skylar, 5, and Stella, 2.
"I think the biggest adjustment has been getting into a routine with three kids – whether it's getting out the door in the mornings or getting into bed in the evenings," Steph said. "Especially with Trip so young, it seems they are all on different schedules, and it can be exhausting and time consuming – especially the times when C.J. may not be home to help.
"But once you do it," she added with a smile, "it feels like you've conquered the world."
Skylar, Stella and Trip have all grown up in Minnesota. Skylar, who was born just before the Vikings 2016 Training Camp, has "watched" C.J. go from camp hopeful with his home-state team, to the practice squad, to playing a significant role in Minnesota's offense and special teams units.
And although it's pretty cool to say that your father is an NFL fullback, C.J. really is first and foremost "Dad" to all three of his kids.
We caught up with Steph and C.J. recently to chat about now being outnumbered by their children, favorite Minnesota activities and parenting advice.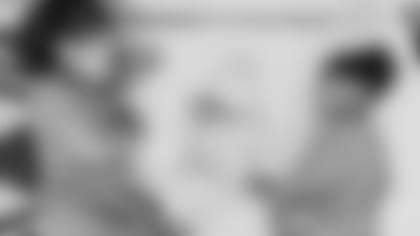 Q: Steph, you added a boy to the mix after having two daughters; I know Trip is very young, but have you noticed any major personality differences (or similarities) between him and the girls?
A: I don't know if it's him being a boy or just being a third child – but he is far more chill and relaxed than the girls ever were. Even at 4 months, he is content lying on the floor and people-watching (mostly his sisters!). He's been super easy to read when it comes to his hunger and tired cues, and he's also very much like his sisters in his love for 'chatting.' He will sit and chat with Skylar all day long!
Q: What has been your favorite thing about watching Skylar and Stella become big sisters, Steph?
A: I already knew Skylar would be great, but I was a little nervous about Stella. Skylar has always embodied the loving, caring, patient big sister, and she still does. She is so good with him. As far as Stella – when she first met Trip, she almost rolled him off her lap onto the floor… So, I think my favorite part is when Stella dotes over him and tries to soothe him when he cries, having learned all the cues and gestures from her big sister. Both the girls will say things like, 'Don't worry, sissy here,' and now that he is starting to giggle, they do the classic "I'm gonna getcha!" and then tickle his belly. Just melts my heart that they care so much for him!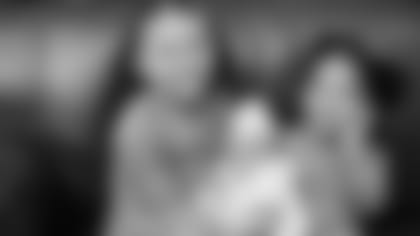 Q: If you had to narrow it down, C.J., what is your favorite part of being a dad?
A: Lately, I have been noticing the little things. Just having my kids run and give me a hug and yell "Daddy!" after not seeing me for a couple hours has been the most satisfying thing. It makes me think, "Wow, these kids really love me and depend on me." It just makes me want to continue to be the best father I can be to them. "
Q: Steph, now that things have been making a slow return to "normalcy" after the pandemic, what are some family-friendly activities or destinations around the Twin Cities that your family enjoys?
A: We love a good park or a calm pool. We've been doing a lot of both since the weather has been so nice and not taking a single minute for granted. We went to Good Times Park for Skylar's birthday, and we also plan to take the girls to Valleyfair and the Minnesota Zoo before the season starts up. Lots of fun events we've missed!
Q: C.J., what piece of advice would you pass along to any new dads?
A: My advice to any new fathers out there is to be present. None of us know how to be parents until our children enter this world. We all learn as we go, but making sure you are there and being intentional goes a long way. And your wife will really appreciate it!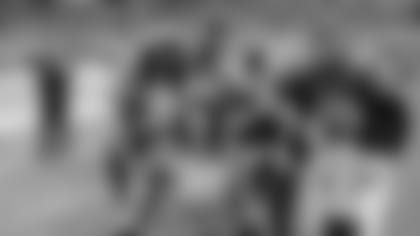 Q: Steph, what is one piece of parenting advice you've been given that you rely heavily on?
A: My mother-in-law Tina ALWAYS had to take a million family pictures at every event – almost to the point where it was embarrassing. But since she passed away a little over a year ago, I love to look back at family pictures and just remember her personality. C.J. had a lot of family videos as a child with her that his dad took. You can hear his dad in the background quoting Bible verses and saying things like, 'Wow, there won't be another moment like this one!' He still says that. He may not have been directly advising me, but it's always stuck. My phone is filled with family pictures and random videos – more than ever before! We even got my father-in-law a camcorder for Father's Day in hopes he'll start recording again. Soccer games, family gatherings, backyard play sessions, whatever. He's a great narrator of special memories.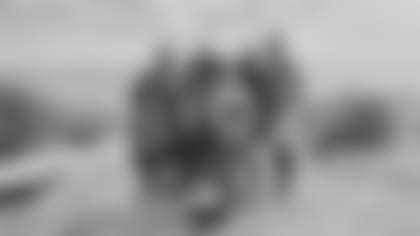 Q: And lastly, Steph, what are 2-3 items that are "must-haves" for new parents?
A: Outside of the basics like bottles and a car seat, a few of my favorites this time around have been the scooter attachment for our stroller (so I can fit Skylar on my stroller for longer walks, too) and the Upseat for when they start learning how to sit.