EAGAN, Minn. — The news still doesn't seem real, but the tribute in response is 100-percent authentic.
Cameron Dantzler arrived at 2022 Vikings Training Camp last Tuesday carrying a No. 20 Jeff Gladney jersey. When Dantzler took the field Wednesday for the first full-team session, he wore a custom helmet visor that had an image of Gladney and Dantzler standing shoulder-to-shoulder.
"It was the first day in helmets, so I wanted it to be his first day, also," Dantzler said. "It was something I had made to have him out there with me at practice because I couldn't wear his jersey."
The visible signs of support by Dantzler for his 2020 NFL Draft classmate will join an internal desire by Dantzler to dedicate this season to Gladney, who died in a car crash in Dallas, Texas, on May 30.
"It was very tough," Dantzler said. "I lost a brother. It just seems unreal."
Gladney was picked in the first round, and Dantzler was selected in the third of the 2020 draft. Despite the cancelation of NFL offseason programs because of the COVID-19 pandemic, the young cornerbacks connected and formed a "trio" with 2019 seventh-round pick Kris Boyd once the 2020 training camp opened.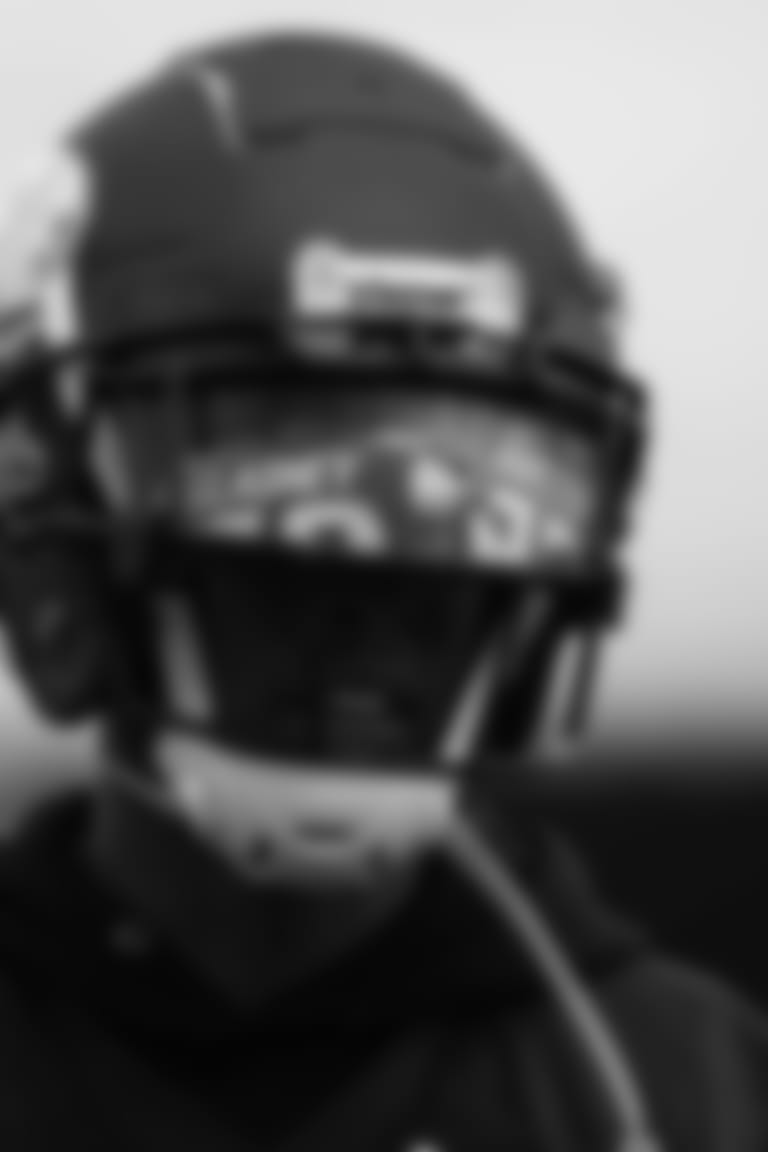 "The first few practices, he was ready to tackle," Dantzler recalled. "We're not in pads. We were doing drills, and me and him always did drills together. He kind of tackled me and I'm like, 'Jeff, chill, we're in shells.' He was like, 'I'm ready to tackle. I love tackling.' I'm like, 'Well, nickel is just for you.' He ended up playing nickel in our rookie year and did a great job. He was a very cool guy to be around."
Gladney started 15 of the 16 games he played for Minnesota, totaling 81 tackles, seven for loss, three passes defended and one forced fumble as a rookie.
Before Gladney's second season, he was indicted by a Texas grand jury on domestic violence charges. The Vikings waived Gladney in August 2021. In March 2022, he was found not guilty and signed by the Arizona Cardinals.
Dantzler said Gladney was appreciative to have a second NFL opportunity with another team, so he's personally dedicating this season to his friend.
"Our rookie year, when his grandmother died, he flew down there, came back the Monday of the game and played," Dantzler said of Gladney's commitment to the team. "He played through injuries, he played through losing family."
The crash claimed the lives of Gladney and his girlfriend at ages 25 and 26, respectively.
"It happened during OTAs, and I didn't want to miss, so I came out and practiced, did what I had to do and practiced very well," Dantzler said. "With him not being here, I just feel like I've got to carry that weight for him now because he would have been able to play [with the Cardinals] this year."
Dantzler has opened training camp by working with the first-team defense opposite Patrick Peterson. His efforts have included a diving pass breakup during Minnesota's second full-team practice.
"It's just taking every day slowly at a time, trying to perfect that one thing that you're not good at," Dantzler said when asked about dedicating this season to Gladney. "Having Pat Pete around helps a lot. I feel like he's slowing the game down a lot for me. I was with him a little bit this offseason, so just having him around is a blessing. Everything is moving slower, so I can play faster."