Jim Marshall, Carl Eller and Alan Page were born during a period when African American players were not allowed to play in the NFL.
The history of the Vikings and NFL could be quite different, but not nearly as accomplished without the lifting of league-wide barriers 15 to 21 years before they became Vikings in 1961, '64 and '67.
As February comes to a close, Vikings Entertainment Network and Vikings.com are wrapping up the "Celebrate Perseverance" Black History Month content series of videos and articles about the life experiences of several all-time greats, current players and staff.
The project attempted to take a look back at "yesterday," evaluate "today" and take a glance at "tomorrow."
Marshall is the grandson of a freed slave from Ethiopia and a white Irish woman, but he lived through threats and intimidation as a child, including being told to dance as shots were fired at his feet. He also was treated poorly as a customer in stores in Kentucky.
"It was a tough thing for me to figure out why these people didn't like me and I had done nothing to them," Marshall said. "It was funny, we would always look at people in kind of an analytical state to see who they were, whether they were friendly or not. I almost looked at them like animals because you'd look at them and see if they were going to attack you or be friendly to you. If they were friendly, were they just pulling you in to do something bad to you?
"It was a very difficult thing for me to understand," he continued. "My grandmother is Irish. My grandfather was a former slave. The two of them got together. Well, Irish people in that time were looked at as lower class human beings too. Even though my grandfather was married to this Irish woman and she was very nice, it didn't translate really into a color thing that I could identify with in the very early years. As I got older, I learned that it was specifically race. If you had a pinch of black blood in you, that you could be picked on, that you could be chastised in certain ways."
Marshall encountered other unpleasant experiences in the early days of the Vikings when the team traveled, including a **rude and hurtful greeting** that awaited him in Atlanta.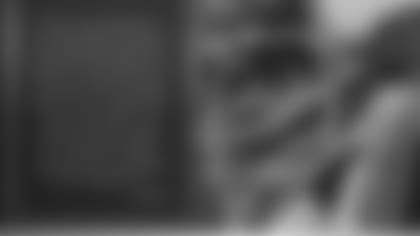 Eller, born in North Carolina in 1942 five years after Marshall, could easily relate to experiences overcome by Marshall, as well as the enhanced freeness he felt when he enrolled at the University of Minnesota and then became a Viking.
"I think it's something that most people today would not be able to relate to, particularly if they're still young people, high school or college age," Eller said. "I don't think they can relate to what it was like because we're talking about a Jim Crow era, and what that basically meant to me was you had your own community, you had your own neighborhood, your own everything, so I went to an all-black school, I lived in an all-black community and I really did not have much association with anyone non-black, so I grew up in a time in an environment where it was all-black, and any interaction with whites was conflictual or submissive."
Even though Eller attended segregated schools, they were ones in which he felt that teachers invested in him and wanted to help him and other students gain access to opportunities they might not have received.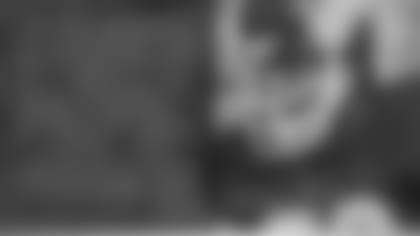 Page, born in Canton, Ohio, in 1945 had a different experience than Marshall or Eller because of geography but remains aware of struggles of past generations.
"In context, we have come a long way from certainly the time when I was a child when it was nothing to travel through the South and see signs that separated people, state-sponsored Apartheid, 'colored only' signs, 'whites only' signs, the reality that if you were African American, you were considered 'less than' " Page said. "We have come a long way from that. We've gotten rid of those signs, we've gotten rid of the state-sponsored separation of people. I think Brown v. the Board of Education was a big part of that, but the reality is we are a long way from equal opportunity for everybody. We are a long way from equal justice for everybody, and we have a lot of work to do."
Greg Coleman, who was born in Jacksonville, Fla., in 1954 (the year of Brown v. the Board of Education) experienced the thrill of his youth team winning the city championship and the agony of being told his team couldn't play in the Gator Bowl like all other champs because of the color of their skin. He also was part of a group of about 15 students that integrated his junior high school despite confrontations in the hallways, from some of the other students.
"We had to cover each other, we had to protect each other because we were all we had," Coleman said. "It was in the realm of wanting a better education, wanting to prepare ourselves for adulthood to be productive citizens. The load lightened on three or four of us because we participated on the football team and on the track team, so it was almost an unwritten code, 'Leave these guys alone because they're part of the football team, part of the track team,' but that didn't make it any better for the other 12 or 13 non-athletes, so it was challenging."
While Marshall, Eller and Page were being added to one of the most formidable and physical defensive fronts in football history, non-violent, peaceful protests were making progress. That trio of players was old enough to remember the March on Washington that included the I Have A Dream speech by Martin Luther King, Jr.
"I probably was a naysayer. I certainly supported him and observed progress and all those kinds of things, but I was not a passive person," Eller said. "It was not a philosophy that I supported. I did not have the belief that nonviolence — I didn't think nonviolence was fair, not so much I didn't think it would work, I didn't think it was fair. I thought people should be punished and get the same treatment. I lived in these situations, to let people off and say, 'It's OK the way you treated me. Go on about your business.' That was not my philosophy, but that ultimately is what won."
The approach's success inspired future Vikings players who were children of the late 1950s and the 60s, as well as current players that have learned about and appreciate those advancements.
"In order for you to change someone's heart, you can't impose your will on them. It has to be through a non-violent way, and through that, people realized this could be a much better America and it has shown to be better," said Chris Doleman, who was born in 1960 in Indianapolis and has happily lived in Atlanta since 1994.
Darrin Nelson, born a year before Doleman in California, added: "I think when you take an approach like that, a nonviolent, peaceful protest, it makes the people you're protesting against or the things you're protesting against look really sad and silly when they use violence and you're not using violence, so I think it makes a far greater impact that way."
Vikings Chief Operating Officer Kevin Warren was born in Phoenix less than three months after King's *I Have A Dream *speech. He learned about that day from his pastor, Dr. Benjamin Brooks, who attended the event. Warren also learned how his father, Morrison Warren, Sr. and uncle, George Diggs, while teammates at Arizona State, did not travel to road games against UTEP (it was then known as Texas Mines) and West Texas State because, as the *Arizona Republic *reported, school officials "do not feel they can be responsible for actions of spectators" toward African American players.
Arizona State stopped playing those schools until 1951, when they changed their policies and became the first team with black players to play at Arkansas that year.
Morrison Warren, Sr. became an educator and was the first African American City Councilman and Vice Mayor of Phoenix. He served as Fiesta Bowl president in 1981-82.
Kevin Warren was promoted to COO on February 12 and is preparing for his 11th season with the Vikings and 17th in the NFL.
The legacy of Dr. King and those who supported the Civil Rights Movement of the 20th century has impacted the generations that followed.
"I think it takes a lot of courage and commitment, but most importantly, it takes a lot of humility, because to be approached and countered with as much violence as he was and those who were around him were approached with on a day-to-day basis, because of their stance for peace, it speaks a lot," wide receiver Greg Jennings said. "It speaks volumes about the humility they had to carry themselves with to think beyond the thoughts and notions of becoming violent because they knew they were going to see it and encounter it, but they knew they couldn't become it."
Eller was able to observe and participate as the peaceful lunch counter sit-in movement, which was launched in Greensboro, less than 30 miles from his hometown of Winston-Salem, in 1960. Earlier in his life, Eller had been refused service at the front of a restaurant.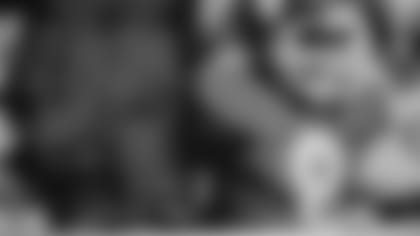 "I think what people are finding out and experiencing and understanding is that integration has worked and has worked better for everyone," Eller said. "The Jim Crow society is not the type of society that's going to work or sustain itself, and fairness and openness and democracies and freedoms when they work for everybody is better for everybody, but I also think, too, is you have to have an investment into it because everybody is evaluated on their own merits and own self-worth."
The interest and intrigue of those days inspired former Vikings linebacker E.J. Henderson, who often asked his parents about experiences during their youth. Henderson was born at Fort Campbell Army Post in Kentucky in 1980.
"I know there were a lot of college students involved in (the sit-in movement)," Henderson said. "It really struck a chord with me when I was in college, to imagine 'Would I have been one of those students to go sit at the counter? Would I have been one of those students sitting to the side?' I'd like to think I would have been one of those students sitting at the counter and standing up for Civil Rights."
Page said a message of hope will help society continue to advance.
"One of the things we have to come to grips with now is that there's been an effort to move toward a color blind society, and the reality is the only way we're going to get to a color blind society is for everybody to be blind because we can see the differences," Page said. "That doesn't mean we have to treat people differently simply because they look different. Living in a color blind society should not mean living in a society that is blind to discrimination and prejudice. Those two things don't necessarily go hand-in-hand."
Former Vikings quarterback Warren Moon, who **helped increase opportunities*** *for future African American QBs, said people should "keep looking at each other as equals."
"I think the more we can do that, the more accepting we'll be of each other, and I think it's starting to happen with the younger generation," Moon said. "I think the younger generations are starting to accept each other a lot more than 20 or 30 years ago. … I think the more that happens, you're just going to see more unity, as far as our country is concerned, throughout all the races that are here."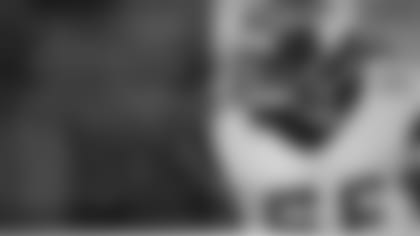 Henderson, who established his own youth foundation and is now the Vikings Youth Football Manager, embraces opportunities to mentor young people and teach them about historic moments.
"I think we do a good job of trying to instill that in our younger generation. I know my organization and the mentors we have, we try to do that, especially this month, so we'll have a bunch of lessons about Black History Month," Henderson said. "Hopefully some of those lessons will get through to the kids, and I think they have so much information at their fingertips, as compared to how we were 10 or 20 years ago. They can learn about anything and can research things and learn things we don't even know. I think that's a message that us, as elders need to stress to the younger generation, you can discover anything you want to know and learn about your past and also your future."
Vikings linebacker Jasper Brinkley earned a degree in African American studies at South Carolina. Brinkley knows of past struggles and is passing along his appreciation of diversity and equal rights to his children.
"I think things are drastically improved from back then, but race is something we're always dealing with," Brinkley said. "It may be something that we're always going to deal with, but it definitely has to start at home. We have to break the barriers in the home, in between the walls. When we go home, we don't need to be saying black and white because my family, we don't see race, we don't see color. Everybody is created equal and that's how we like to be treated. If we have a world full of people with that mindset, the world would be a great place to be."