From inside her home in Keller, Texas, Lisa Cutting hears the tell-tale HONK! of a bike horn in the front yard.
She steps just outside the door and offers a cheerful wave and smile to a young girl who has stopped by to find her name on one of the large white banners hanging from the Cuttings' tree.
Lisa, a physical education teacher at Friendship Elementary School and mother of Vikings long snapper Austin Cutting, handmade the banners.
In bright-colored paint, "Our Falcons soar in our heart" is written across them; the white background is splashed with the first names of all her students in black marker. The bulb horn hangs nearby, attached to a sign that asks the students and their parents – who often stop for photo ops – to alert her when they come by so she can say hello from a safe distance away.
Friendship Elementary entered spring break on March 13 and, like many schools across the country, has not reopened due to the COVID-19 pandemic.
"At that point, we just thought it would be a couple of weeks," Lisa explained in a recent phone interview.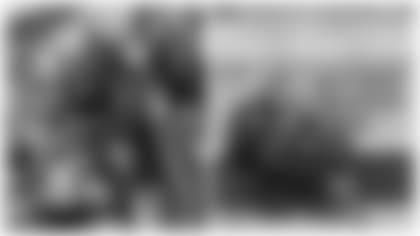 But when it became clear that schools would remain closed in an effort to slow the spread of coronavirus, Friendship teachers were given a 10-minute window to enter the building and retrieve whatever they needed to continue teaching virtually.
Amidst her haul, Lisa grabbed the box of individual block letters for the school's marquee board.
She now walks down the street to Friendship once a week and spells out funny, motivational or encouraging messages for students, teachers and families who drive by.
"Just letting them know that we miss them and we're there for them," Lisa said of the front-yard banners and marquee board.
"I can't believe what our teachers have done. The classroom teachers, they are on the computers all day doing Zoom lessons and these great activities," she added. "And then we jump in – phy-ed, theater, art and music – whenever we can. ... I think the biggest thing is letting them know we're there for them, whatever they need."
By the age of 9, Lisa set her sights on one day becoming a teacher, specifically in the area of physical education.
An athlete herself – having played volleyball, basketball and softball at a Division III school – Lisa has always felt a natural love for working with children and helping them stay active.
She didn't become a teacher until later in life, however, instead working as a daycare provider while she and her husband, Ed, raised their three sons in California.
After Chad and Cody came along in 1989 and 1992, respectively, the Cutting family welcomed Boy No. 3 on Oct. 27, 1996: Austin Taylor Cutting. His first name was inspired by Austin St. James, who played the Red Power Ranger in the popular series, and his middle name originated from Home Improvement's Tim "The Tool Man" Taylor – in case there's any question that he's a '90s baby.
"He's very proud of that," she laughed. "They were very big Power Rangers kids."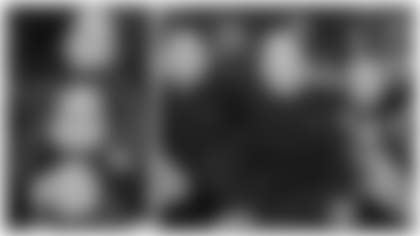 Lisa and Ed encouraged their sons to "dabble here and there" in different sports and activities. There was a stint in karate and some time in baseball, but all three brothers gravitated toward the football field – and all three played on the offensive line.
The Cutting family relocated to Fort Worth, Texas, just before Chad entered high school; when he started the ninth grade at a newly built Central High, he joined the Chargers first-ever varsity football team and wore No. 62.
Cody came behind him and inherited the number, and in the season between Cody's graduation and Austin being old enough for the varsity squad, the 62 jersey was put "on hold" for the younger brother, who donned the jersey for all four years at Central.
No one has been given the number since.
"The Cutting boys," said Lisa, who continues to be a Central Chargers season ticket holder. "They're all just known as '62.' "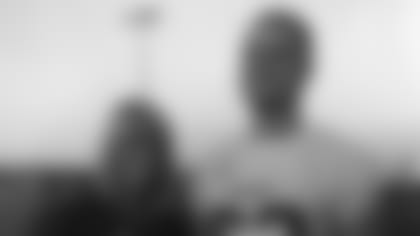 Lisa describes all her sons as "great boys" who have always gotten along and supported one another. Austin, as she says, is the quiet one of the bunch.
"He wasn't big into going to the activities at school, like the dances and things like that. He was all set and geared toward his football, and that was his thing," she explained.
And when it came time to choose a college, Austin applied the same focus. He was recruited by the U.S. Air Force Academy, which took Lisa by surprise since their family has no military background.
"To me, it was all brand new. But boy, he did his research," Lisa said. "He would find videos and information all about bootcamp and things like that, so he knew what was coming and what it was about.
"And of course football was a big thing, but the Air Force Academy turned out to be an amazing opportunity for him. I'm just so proud of what he's done and how well he's done," she continued. "The whole thing was so new to us, but that's where he wanted to go. He's come out with a great education and a great life, and he'll have that forever."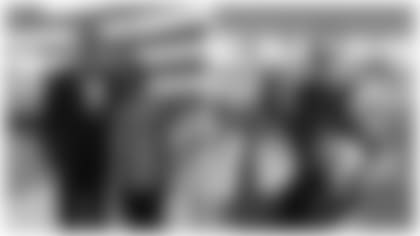 Austin garnered plenty of attention for his accuracy and consistency as a long snapper for Air Force, and just like his parents had done in youth league and high school, they made it a point to see him play.
If the game was at home, Ed and Lisa would hop in the car after work on a Friday and make the 10-hour drive from Keller to Colorado Springs. Depending on kickoff time for Saturday's game, they often drove straight through the night.
They also attended road games, driving whenever they could and flying to a handful.
On one occasion, Lisa missed a game due to a blood clot in her ankle.
"It meant a lot then, and it still does," said Austin. "When I was at Air Force, they missed one game … out of 37 that we played, they missed one.
"I never take that for granted," he added.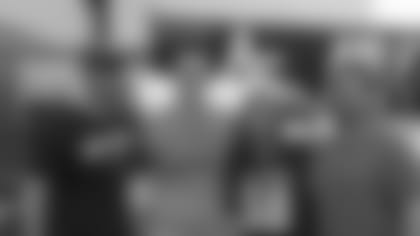 The weekend of the 2019 NFL Draft, it was Austin who traveled home to Texas.
True to his reserved nature, he hadn't said much to his mom about the potential of being drafted. He didn't know if Air Force requirements would even allow him to play football before serving. And additionally, it's not often that the special teams position is tabbed during the draft; in fact, the first pure long snapper to be drafted was John Schmitt, a sixth-round selection by Seattle in 2008.
"He also knows I love social media, so he'd be afraid I would post something," quipped Lisa.
She started to wonder when Austin, who tended to lay low on his weekends home, told his parents he'd like to invite a few friends over. Then, he asked Lisa to order food. Oh, and his brothers also planned to come home.
"So then he had said, 'Yes, there's a possibility,' " Lisa recalled. "So we all just waited."
Austin's family and friends watched each and every draft pick. Just before the 250th overall spot (out of 254), Austin received the news he'd been waiting for from retiring Vikings Legend Scott Studwell.
"Once he got the call, I think it was more shock than anything," Lisa said. "Finally we realized, 'All right, this is it.' "
At that point, the family pivoted from the television – they didn't watch the final four selections – to finding a way to celebrate. Initially not sure what the occasion called for, they ended up heading to a local mall and perusing the sporting goods stores.
It took some mining through Cowboys gear, but they eventually located and purchased matching Vikings hats.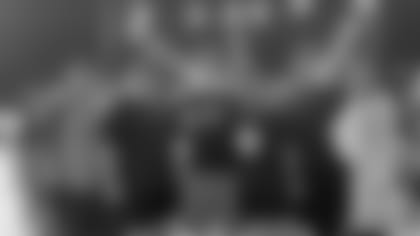 "Then we all went to a little place outside for dinner and let it sink in a little bit," Lisa said.
She breathed a little easier when it was determined that Austin could start his pro career while simultaneously serving as an Air Force recruiter, and the reality that her youngest son had made it to the NFL continued to set in when the family visited U.S. Bank Stadium for the first time.
"I just got overwhelmed," Lisa said. "I was like, 'Wow, this is crazy.' It just hit me – 'That's my son out there.' "
From packing his lunches and driving him to pee-wee practice to pre-game hugs at U.S. Bank Stadium, Lisa has always been a source of support and encouragement for Austin.
Just like while he played for the Academy, Lisa and Ed make it a priority to attend as many of Austin's games as they can – home and away – although they opted against making the 14-hour trek from Keller to Minneapolis by car this time.
"No, we fly," Lisa assured, adding that they sometimes are able to travel through the airline Cody works for.
"I was fortunate growing up, and I still am fortunate," Austin said. "They're still able to make it to a lot of my games."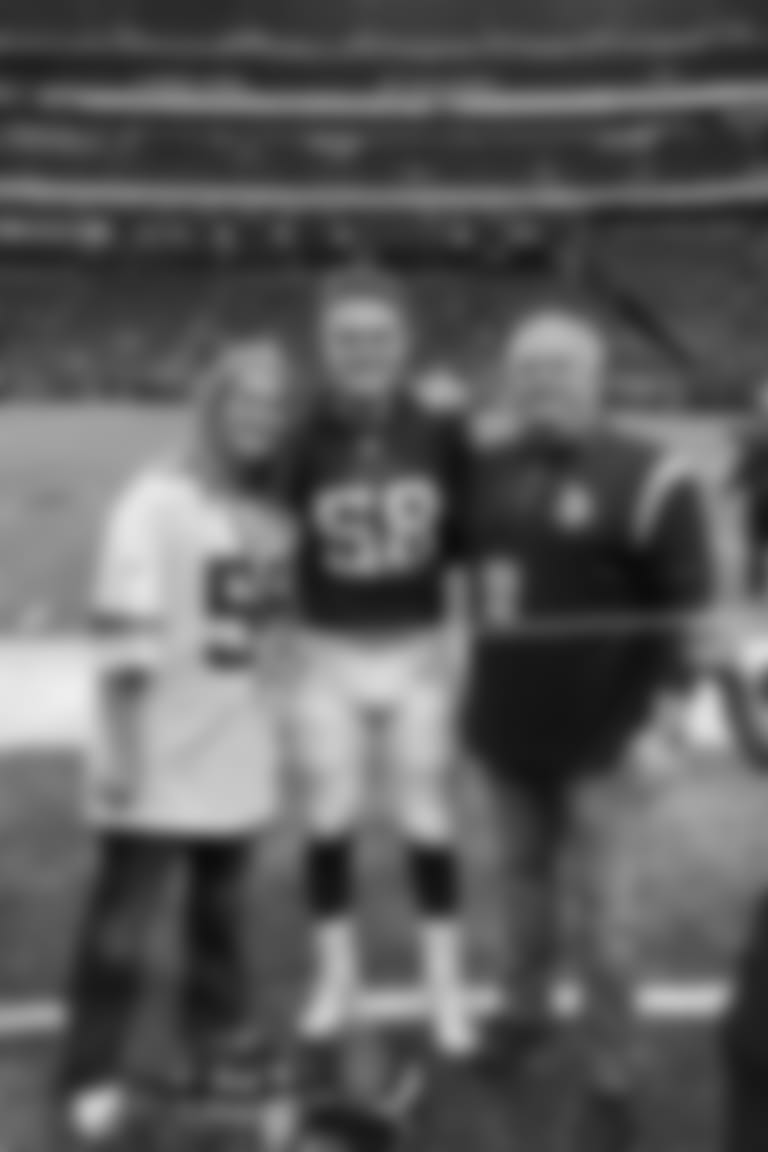 It's obvious by now how proud Lisa is of her sons, but the feeling goes both ways.
Austin called it "pretty fun" to watch his mom fulfilling her lifelong dream of being a teacher – and he doesn't shy away from poking fun, either.
"She probably didn't tell you, but I often give her a hard time because it seems like she's doing school all the time," he laughed. "Everything that she does, if she's at the store, she's thinking, 'Oh the kids could do this; the kids could do that.'
"But when you take a step back and you look at it, it's awesome," Austin added. "You can't find people that are that happy with their job. She loves it."
For Lisa, it's all about investing in the lives of young people she works with.
"We're there every morning, the second they walk in, and we're there at the end of the day saying goodbye to them, giving little hugs," Lisa said. "If they're having a bad day, we know and can help them out. And if they have a bad day, the next day starts all over brand-new again, and they know that.
"The main thing is, just building those relationships with those kids is what's so important," she added.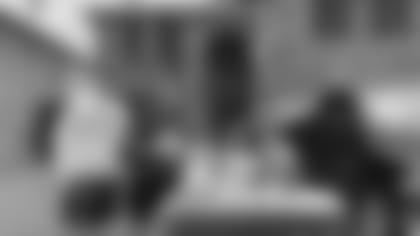 Deep in Cowboys territory, Lisa is working on "converting" students at Friendship Elementary to Vikings fans.
She's been known to swap out navy shirts for purple ones, even getting a Vikings tee autographed by Austin for a young man. During the COVID-19 pandemic, Lisa has been mailing five or six cards a day to students; with each encouraging note, she includes a Vikings activity and color page.
"Once the lightbulb goes on like, 'Wait a minute – Austin's on TV? He's in the NFL?' Then they get all excited," Lisa said. "They walk by and say 'SKOL' to me – it's cute."
Friendship Elementary has even gotten visits from Austin, who has made time to eat lunch with, pose for photos and even throw the football around with some of the students.
Austin pointed out the "hectic" nature of a kindergarten P.E. class and joked that – although he's in the military and the NFL – he wouldn't have the fortitude for a full day with 5-year-olds.
"But she loves it. I'm happy for her because she does have so much fun with it," Austin said. "She's always thinking about it and wanting to better the experience for the kids which is, in my opinion, how teaching should be. … You should love to do it, and she definitely does."