Positive plays and performances can get lost in a 17-3 defeat, and that was the case for many players on the Vikings defense this past Sunday. Among the standouts was DT Linval Joseph, a key free agent signing by the Vikings this past offseason. Joseph's performance on Sunday versus Detroit is a perfect illustration of the kind of impact the Vikings envisioned when they signed the 6-4, 323-pound lineman to anchor Mike Zimmer's defensive line.
"I thought especially Linval Joseph played very well," Zimmer said on Monday when reflecting back on his defense's performance against the Lions. "The things we ask him to do don't show up on the stat sheet but it makes it a lot easier for the linebackers to play defensive football."
Let's take a closer look at a few of Joseph's best moments from the Lions game on Sunday…
On 1st and 10 from the minus-33, Detroit is set up for a simple FB lead run. On the right side of their formation, the Lions are singled up in man-to-man blocking situations – RT LaAdrian Waddle on DE Brian Robison, RG Larry Warford on Joseph, and TE Brandon Pettigrew, who motioned into the backfield in an offset I position, will be the lead blocker through the A gap and will look to kick out LB Anthony Barr. Meanwhile, C Dominic Raiola and LG Rob Sims will double team DT Shamar Stephen, and Sims will then work to the second level to search for LB Gerald Hodges. The design is for RB Theo Riddick to follow Pettigrew through the A gap.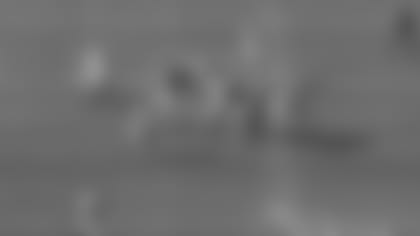 As the play develops, Joseph and Stephen win their matchups. Joseph (circle) in particular is effective on this play, pushing Warford back three yards into Pettigrew's lap. This prevents Pettigrew from getting through the A gap to find Barr. Because Stephen (right arrow) has also pushed Raiola backwards, Riddick is forced to cut to the outside, where Barr is waiting to make the tackle. This is an example of Joseph and Stephen doing their jobs effectively to allow others to make the play, something Zimmer mentioned in Monday's press conference.
---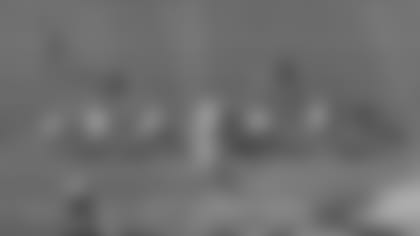 Once again, on this 1st and 10 from the plus-41, Joseph does his job and consequently puts his teammates in a position to make a play. This is another lead play through the A gap. Sims will attempt to seal DT Sharrif Floyd and Raiola will team with Warford on Joseph to create space in the gap so FB Jed Collins (searching for Hodges) can lead. Warford will then try to work to the second level to search for LB Jasper Brinkley.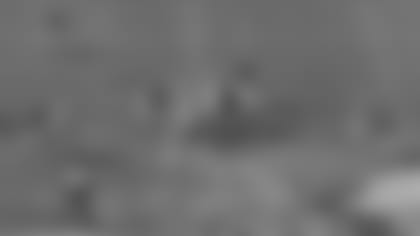 As the play develops, Joseph (square) penetrates against the double team and prevents Warford from getting to the second level to block Brinkley. Also, Floyd (left arrow) pushes Sims back and keeps Collins from leading through the A gap. This causes RB Joique Bell to bounce outside to his right toward Brinkley (top arrow). Joseph's penetration versus the double team should have resulted in a tackle after no gain, but Bell is able to slip between Brinkley and Hodges and gain seven yards.
---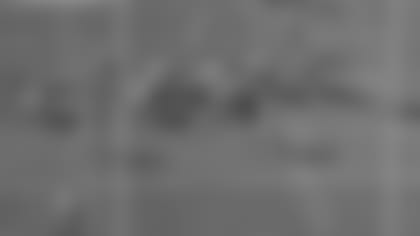 On this play, Joseph once against is effective and this time gets onto the stat sheet because of it. On 2nd and 8 from the minus-17, QB Matthew Stafford drops back to pass with a six-man protection against the Vikings four-man rush. Waddle is singled on Robison and Warford is singled on Stephen. Raiola and Sims double Joseph while Reiff handles Griffen with the help of a chip block from Bell.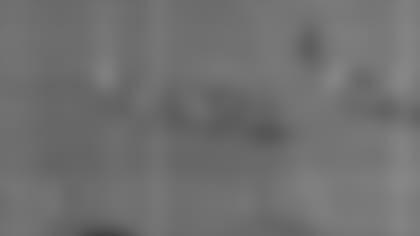 The double team is no match for Joseph (square), as he penetrates and is in Stafford's face just 2.7 seconds after the snap. Robison (far left arrow) and Stephen (near left arrow) have also won their matchups and are pressuring Stafford.  Joseph arrives first to corral Stafford and Robison arrives just a moment later to finish the play.