After Further Review is a deeper look at plays or stats after Vikings games…
Vikings rookie receivers Stacy Coley and Rodney Adams delivered key plays for Minnesota on Thursday in the team's 17-10 road win over the Bills.
We will take a look at a route by Coley that led to significant yards after the catch in the second quarter and what the Vikings did to get Adams into the end zone in the third period.
Q2, 7:08 — Second-and-10 at the Minnesota 36
The Vikings have three wide receivers (Coley on the left side of the formation and Adams and Michael Floyd to the right). David Morgan is in at tight end, quarterback Case Keenum is in the shotgun and Bishop Sankey is to his left.
Keenum has a clean pocket, with the offensive line keeping Buffalo's four-man rush at-bay.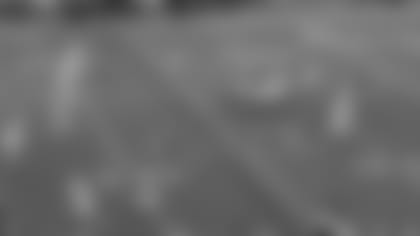 Cornerback Shareece Wright turns and runs to stay ahead of Coley, creating about 3 yards of space, and Coley smoothly cuts in behind the safety and linebackers, finding a large gap. Keenum puts the ball on the money between the numbers and left hash mark at the 50-yard line, and Coley has plenty of running room as he streaks across and down the field to the 26.
Q3, 1:14 — Third-and-2 at the Buffalo 2
The Vikings have three receivers (Coley, Isaac Fruechte and Adams from left to right) on the left of the formation and tight end Kyle Carter on the line of scrimmage to the right of right tackle Willie Beavers.
Quarterback Taylor Heinicke is in the shotgun, and he has running back Terrell Newby to his left.
Buffalo cornerback Charles James is defending Adams in the slot and has outside shade (toward the sideline side).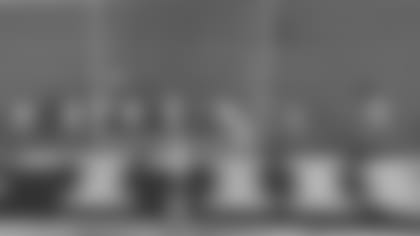 Heinicke quickly fakes a pitch to Newby to the left as Adams sprints behind the Vikings offensive linemen. James sees this and tries to pursue Adams, who had a head start because of the shading.
As Heinicke goes to his right, Bills defensive end Ian Seau reads the play and chases him, but the quarterback is fleet footed enough to allow Adams to make it across the field and finds him shy of the goal line with enough time and space for Adams to dive the ball across for the score.