After Further Review is a deeper look at plays or stats after Vikings games...
Linval Joseph isn't likely to be accused of being the most talkative Vikings player, but he repeatedly approached Vikings Head Coach Mike Zimmer with a request Sunday.
"Every time we went back out on the field on defense in the second half he'd say, 'Keep your foot on the pedal, Coach,' " Zimmer said Monday. "I said, 'Yes sir.' "
The Vikings let loose with a sackstravaganza against the Lions Sunday, dropping Matthew Stafford seven times and hit him a total of 13 times (according to press box statistics). After Detroit took an early lead, Zimmer incorporated multiple blitzes that led to six of the seven sacks.
"It's easier to call (blitzes) when they're working obviously," Zimmer said Monday. "There are times when you have to let the quarterback know this isn't going to be an easy day, that you're going to try to hit him and even on some of them that we didn't get all the way home, we hit him pretty good." The Vikings had one sack of Stafford but were credited with eight hits in Week 2, and had even more effectiveness in the rematch. "I feel like they were so worried about our front four that when Coach started dialing up the blitzes, that we just came free," Everson Griffen said. "I've never seen that many free runners in my life. We just do our job. That's what Coach preaches, do your job every play, beat your man, win your individual battles." Review of the plays below shows that the Vikings succeeded because of collective threats they pose, their ability to work together, scheme and individual execution of assigned tasks: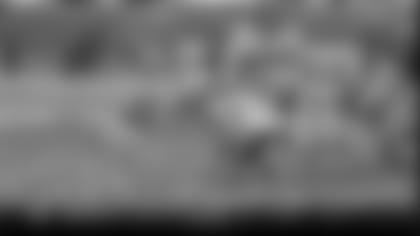 1) Q2, 10:10 left; Second-and-10 at the MIN 46: The Lions position backup tackle Cornelius Lucas as an H-back who is the responsibility of linebacker Chad Greenway. Lucas is unlikely to run a route, but Greenway makes sure what he expects holds true before coming on a delayed blitz. Greenway comes behind the rush of defensive end Brian Robison, and actually gives his longtime teammate and locker room neighbor a shove in the back. Lucas follows Robison, which frees up Greenway's path to Stafford, ala Cal Naughton Jr.-Ricky Bobby "Shake and Bake" style. The play became a pivot point for momentum, with the Vikings outscoring the Lions 22-5 the rest of the way.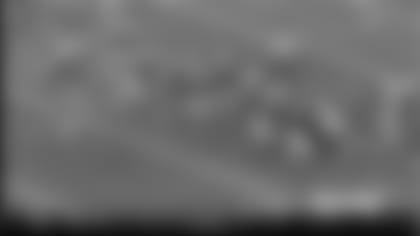 2) Q2, 6:29 left; Second-and-10 at the MIN 26: Detroit appears to sell a play-action for a run to the right and has all of its linemen block to their right. This, however, leaves "Sack Daddy" Griffen untouched with a direct chase from Stafford's blindside. Griffen gets to the QB before Stafford even turns around in what is one of the easiest sacks he'll have in his career and the one recorded without blitzing.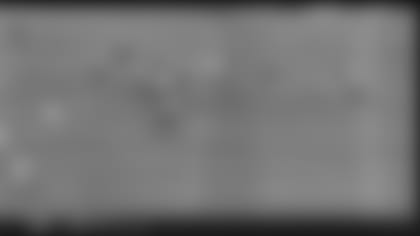 3) Q2, 1:36 left; Second-and-10 at the DET 23: This is a pass likely situation because Detroit is running its two-minute drill, and the Vikings opt to bring safety Harrison Smith and linebacker Eric Kendricks through a large opening between Lions RG Larry Warford and RT LaAdrian Waddle. Warford opts to pick up Kendricks, which lets Smith gain steam. The safety clotheslines Stafford's midsection and spins the QB to the ground.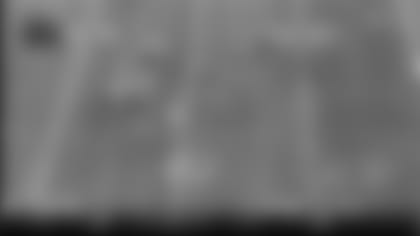 4) Q3, 6:07 left; First-and-10 at the DET 20: Lions TE Eric Ebron and FB Michael Burton key on Anthony Barr, who is to the left of Robison. Robison doesn't get much resistance from Waddle before the right tackle slides to his left. Stafford is able to slide slightly away from Robison, but the pressure forces the QB into the path of Kendricks, who trailed Robison on the play.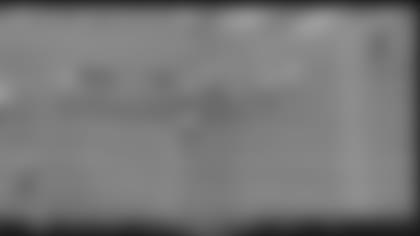 5) Q3, 4:51 left; Third-and-11 at the DET 19: Griffen makes an inside move to beat Ebron, CB Captain Munnerlyn comes on a corner blitz and is joined by Anthony Barr, who circles around between Griffen and Munnerlyn. Barr is unscathed because Munnerlyn draws blitz pickup by RB Theo Riddick. Griffen makes first contact with Stafford, and Barr puts him on the ground as Munnerlyn drives Riddick into his QB.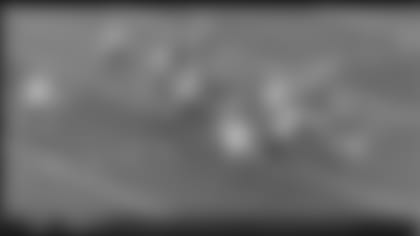 6) Q4, 12:35 left; First-and-10 at the DET 32: The Vikings show "double A-gap" pressure up the middle with Barr and Kendricks mugging the center. Minnesota drops Barr into coverage, but sends Kendricks up the gut to C Travis Swanson's left. Swanson opted to go to his right and block Tom Johnson, allowing Kendricks to reach Stafford faster than "One Miss-is-sip-pi."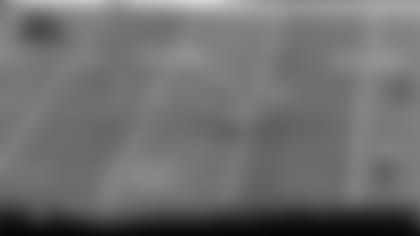 7) Q4, 7:56 left; Third-and-9 at the DET 35: The Vikings bring Munnerlyn again from Stafford's right and drop Griffen into coverage. Johnson surges by LT Riley Reiff without much delay and appears to catch Riddick unready for Johnson, who is 87 pounds heavier. Riddick slides parallel to Johnson, allowing the DT to collect the sack.