After Further Review is a deeper look at plays or stats after Vikings games…
The Patriots offense responded to a 10-all tie in the third quarter with a four-play touchdown drive.
But what about Minnesota's opportunity to strike back?
Rather than answering with a scoring drive or flipping field position, Minnesota went a quick three-and-punt and, to make matters worse, took a sack on third down, further hurting field position on the first play of the fourth quarter.
On a snap from the Minnesota 20, Matt Wile's punt traveled 53 yards, but it was returned 23 by Julian Edelman to the 50.
The Patriots added what proved to be the final score of the 24-10 decision just six plays later, with help from a 20-yard pass interference call against Holton Hill to start the drive.
Here's a look at the Vikings offensive sequence between a pair of touchdowns by the Patriots.
Q3, 0:35 remaining — First-and-10 at the Minnesota 25
The Vikings go with 11 personnel with Latavius Murray at running back and Kyle Rudolph at tight end. Aldrick Robinson is lined up at wide receiver to the left of the formation, and Adam Thielen and Stefon Diggs are bunched near Rudolph.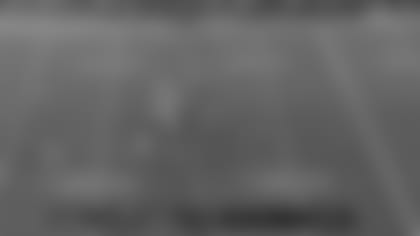 The Patriots load the box with nine defenders, with Stephon Gilmore across from Diggs, and J.C. Jackson on Robinson.
The Vikings use play-action with Kirk Cousins faking a handoff to Murray before dropping deep. Robinson, Thielen and Diggs run deep routes, and Murray runs a shorter route for a check-down option.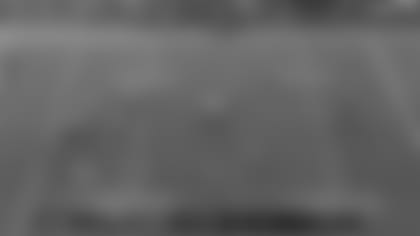 Rudolph stays in to help pass protect and works against Kyle Van Noy, but the Patriots aren't fooled by the play fake and only rush three players.
Cousins has plenty of time, but the Patriots have three defenders in the area of Robinson and Thielen. He fires down the field beyond Robinson, and the ball lands incomplete at the 25.
Q4, 15:00 remaining — Third-and-5 at the Minnesota 30
After a 5-yard run to the perimeter by Murray to end the third quarter, the Vikings bring in Ameer Abdullah as a receiving option.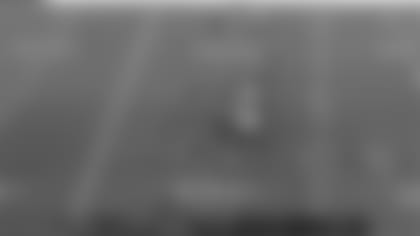 The running back originally lines up inside of Rudolph, but they switch before the snap.
Cousins is in the shotgun with Murray at his left. Diggs and Thielen are at the outside receiver spots.
The Patriots show a Cover 0 "all-out blitz" before the snap but drop Devin McCourty into coverage on the right side of their formation. Over on the left, at the line of scrimmage, they run a "game" with Van Noy taking on Mike Remmers and Brian O'Neill and Adam Butler taking on Pat Elflein. Their ability to eat up three blockers enables Trey Flowers to become a free runner toward Cousins.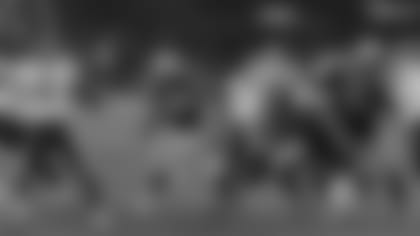 The Vikings opted to send Murray and Rudolph on routes, along with Abdullah, Diggs and Thielen, but no one is open before Flowers reaches Cousins unimpeded for the sack.