After Further Review is a deeper look at plays or stats after Vikings games...
Adrian Peterson's acceleration through a colossal hole and ability to cut quickly without breaking stride provided the Vikings with a 48-yard touchdown without being touched by a defender.
The offensive line properly executed a combo block by Matt Kalil and Brandon Fusco to Peterson's left while center Joe Berger sealed to the right. They made it look easy against the defense that entered the game leading the league in total yards allowed and sixth in passing yards allowed.
The explosive play might have overshadowed all the obstacles the Vikings overcame earlier in the possession that started at their own 3-yard line.
We'll pick it up with a second-and-5 at the Minnesota 8 when Bridgewater completed a quick throw to Stefon Diggs for a gain of 7. The completion was followed with an 18-yard strike to Adam Thielen to the Minnesota 33, a short gain on a throw to Kyle Rudolph and another first down after a pass to Cordarrelle Patterson to the Minnesota 43.
The Vikings, however, suffered one of seven sacks on the day for a loss of 8, and second-and-18 turned into second-and-23 after a false start.
Jerick McKinnon received an opportunity to try to reduce the deficit. The second-year pro was confronted near the line of scrimmage but dropped a spin move to elude Brandon Marshall, then fought the rest of the way for a gain of 6 that created a third-and-17 from the Minnesota 36 against a defense that was leading the league in third-down percentage.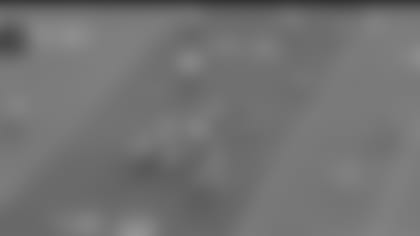 The Vikings were able to throw a pass from Bridgewater to Thielen for 16 yards, despite it being an obvious passing situation. Minnesota walked tight end Rhett Ellison down the line of scrimmage toward right tackle T.J. Clemmings before the snap, and Ellison pancaked outside linebacker Von Miller.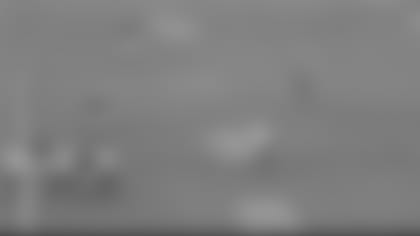 Matt Asiata and Kalil double-teamed Shane Ray, who was rushing from the other edge, and Bridgewater calmly found Thielen in an opening of the zone Denver deployed. After catching the ball at the Minnesota 49, Thielen fought for an additional 3-plus yards before he was gang tackled just shy of the mark.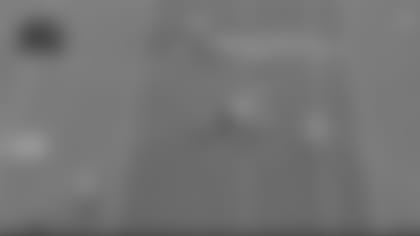 Peterson followed with a dynamic run for his 94th career touchdown to cap the 97-yard drive, a reward made possible by the Vikings resiliency.