After Further Review is a deeper look at plays or stats after Vikings games…
Protection assistance by running backs or tight ends/H-backs can be overlooked in the stats-driven fantasy football world, but it is valued by coaches and quarterbacks across the NFL.
A couple of plays from Sunday night's 32-31 Vikings win over the 49ers illustrate the merits of such support.
The 49ers failed to adequately stop a blitz by Eric Kendricks late in the second quarter, resulting in Minnesota's first of two sacks on the night.
The Vikings picked up a blitz during the game-winning drive, allowing a key completion. Here's a look at both of those plays.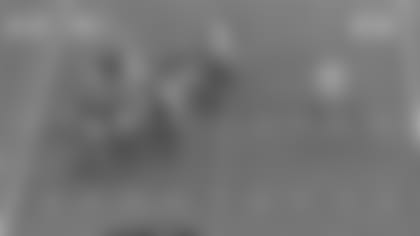 Q2, 1:01 remaining — Third-and-7 at the San Francisco 31
The first half is winding down, and the 49ers are trying to move the chains to protect a 14-0 lead. The Vikings want to force a punt to give their first-team offense a chance to run its hurry-up offense and try to put points on the board.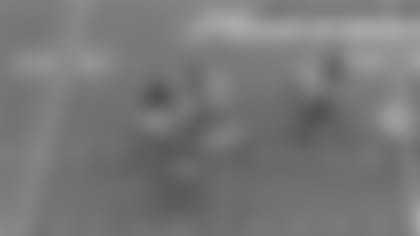 The Vikings defensive front includes defensive ends Everson Griffen and Danielle Hunter and defensive tackles Linval Joseph and Shamar Stephen. Minnesota often lines up Anthony Barr and Eric Kendricks between the defensive tackles to show a double A-gap (between the center and both guards) blitz look, but this time brings Barr to the line and tucks Kendricks slightly behind Joseph.
With safety Andrew Sendejo handling deep coverage, Harrison Smith is in the box and comes on a blitz as Barr drops into coverage. Smith is picked up by running back Matt Breida.
Joseph takes on a double team from tackle John Theus and guard Zane Beadles as Kendricks works his way behind Beadles. Rookie tight end George Kittle, who was also remaining behind the line of scrimmage to help with protection, is a couple of steps over from Kendricks' path, which allows Kendricks to power through a shove. Kendricks is directed slightly off-course but somehow invokes a touch of The Matrix, almost willing himself toward Brian Hoyer. Kendricks catches Hoyer's front leg above the knee with enough force to bring him down.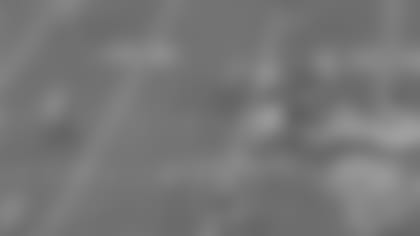 Q4, 1:12 remaining — First-and-20 at the San Francisco 45
The Vikings are trailing 31-24 and have two timeouts remaining. Minnesota has just been assessed a 10-yard holding penalty and is trying to work its way back into a manageable down and distance.
Taylor Heinicke is in the shotgun with Terrell Newby to his left. The Vikings have three receivers and tight end Nick Truesdell going out for routes.
The 49ers line up their left defensive end and left defensive tackle close to each other and outside Vikings right guard Austin Shepherd and bring linebacker Shayne Skov, who times his blitz nicely, on the outside of Truesdell.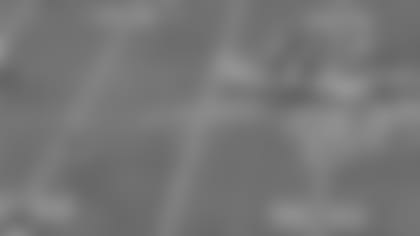 Newby, however, spots Skov quickly and dives across the Norseman logo to upend Skov and give Heinicke time to deliver a pass to Isaac Fruechte for a gain of 13.
Newby, who scored a touchdown as regulation ended, also nullified linebacker Aaron Lynch's rush on the winning 2-point conversion play.  *   *