When Ezra Cleveland steps off the Vikings team plane in Seattle, a lot will feel like home.
About 30 miles from Sea-Tac International Airport, Cleveland grew up revving dirt bikes through scenic, hilly trails of Spanaway, Washington.
It's hard to imagine the Vikings left guard, who measures 6-foot-6 and 312 pounds, riding motorcycles and dirt bikes – but they played a big role in his childhood.
Cleveland's dad Jim started him on quad vehicles at age 3. He got his first dirt bike for his fifth birthday.
"My grandpa is a big mechanic, and he was into racing cars and stuff. Somehow my dad got into motorcycles growing up and taught me, too," Cleveland said. "We'd travel and go camping a lot, and when we weren't hanging out by the fire eating food, we'd be riding motorcycles. The Pacific Northwest is beautiful, and I got to see a lot of it that way."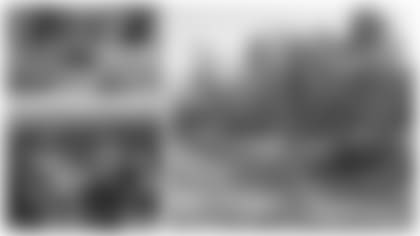 It wasn't until halfway through high school when Cleveland decided to hang up his motorcycle helmet to ensure he'd have a future in a football one.
"I didn't ride enough to where I was truly conditioned for it, so every time I'd go out, I ended up crashing or something," he laughed. "And you can't really risk that when you're pursuing a sport and want to go to college for it. So, I told my dad I was off of that for the time being."
Football wasn't the only sport in which he excelled, but a significant growth spurt decided Cleveland's athletic focus for him.
As a ninth-grader at Spanaway's Bethel High School, Cleveland was just 5-foot-10 and wrestled (his lone year on the mat) in the 195 weight class. He also played centerfield on the baseball diamond. But by the end of the school year, he had stretched nearly seven inches and gained 20 pounds.
"I was getting bigger and stronger, and don't really want to be 6-6, 300 pounds playing baseball. And I was an outfielder, so there was a lot of running," Cleveland quipped. "It was hard to stop baseball because I loved the sports equally. But like I said, being this big playing baseball, you're probably not gonna go anywhere with it. So, I hit the weights and started focusing on football."
Cleveland entered his junior year weighing 220 pounds but then suffered a torn meniscus and rapidly put on weight.
"I gained a hundred pounds in a year," he said. "But I was still able to move well and everything. It actually turned out to be a blessing in disguise."
Cleveland committed to Boise State University, where he became a starter in 2017 after redshirting his freshman season. That year, he helped Alexander Mattison – a future Vikings teammate – rush for 1,086 yards. He started 40 games over his Broncos career and was drafted by Minnesota 58th overall in 2020.
He still considers it a blessing to have ended up in Vikings Purple.
"I knew going into the draft process that Alex Mattison was a Viking, and I always wanted to stay somewhere North because I don't really like the heat," Cleveland said. "Minnesota was somewhere I wanted to come. When I ended up getting drafted here, it was kind of crazy because not a lot of people go where they want to go their first year. It's actually been pretty perfect how everything's worked out."
Going through the pre-draft process during the global COVID-19 pandemic was a challenging experience, but Cleveland was grateful for the ever-present support of his family and his girlfriend, Cassie Yerton.
She and Cleveland actually attended elementary, junior high and high school together, but they didn't get to know each other until Cleveland's junior year when Yerton was a sophomore. The young couple clicked, and the rest truly has been history.
The pandemic actually allowed Yerton to move to Minnesota and finish her final year of college remotely, as Cleveland tackled his rookie Vikings campaign.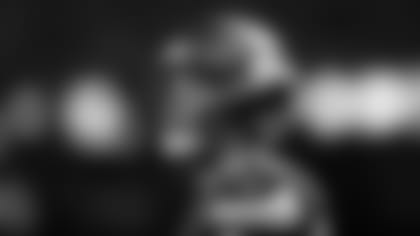 The lineman's football career is going strong, having now started 43 of 47 games for Minnesota, and so is his relationship. In fact, he popped the big question this offseason.
Cleveland recruited his mom's help in planning, which the two started in February.
"I wanted to do something really special because we'd been together for way too long without doing anything," he said.
So when Vikings center Garrett Bradbury told him about quaint, waterside villas in Playa del Carmen, Mexico, Cleveland knew it would be the perfect location. Under the guise of a joint family vacation, Yerton anticipated the trip but not its true purpose.
Cleveland noted that Brian O'Neill had proposed himself just two weeks before and warned his teammate that he'd be nervous. Cleveland didn't heed the advice, though.
"I told him, 'I won't be nervous. I've known Cassie for eight years.' And … I don't even remember what I said. I blacked out, I'm pretty sure," he said, laughing. "But I asked, and she said yes. So that's exciting.
"She didn't know it was coming, but everyone else did. It was awesome," he added.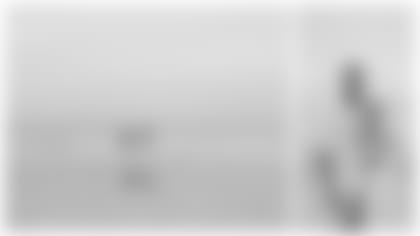 Getting engaged to his high school sweetheart was the cherry on top of an offseason that blended relaxation and productivity.
Cleveland, Bradbury and Blake Brandel worked out together in Arizona and enjoyed the luxury of prepping for a second season in the same offensive system.
"We didn't have to learn anything new. We were just grinding the plays [now], trying to learn the ins and outs of how the technical stuff, how the linebackers flow on different plays, and that's kind of what we've been keying in on in film room," Cleveland said. "It makes it easier pre-snap, when you hear 'this' play you pretty much know what people are going to do now. Whereas last year, you'd hear the play, you'd have to think about it, and now this year we can just hear the play and kind of know, and that makes it to where we can play faster and more physical."
Consistency on the offensive line is an added benefit, as well. For the third straight season, Cleveland will line up between left tackle Christian Darrisaw and Bradbury.
"Garrett has the knowledge that you need as a center. He navigates where everybody needs to go. Playing next to him for going on four years now is awesome, because we have that relationship that a lot of people don't have in the NFL," Cleveland said. "And then C.D., one of the best tackles in the NFL, it just makes it easy adding that staple to your left. Working with [Vikings offensive line coach Chris Kuper], we've been able to mesh our techniques together to where pass [protection is] a little easier, our combinations and run game are more physical, and it makes it easy playing next to the same guy."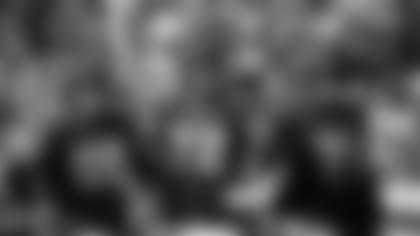 On the other side of Bradbury, right guard Ed Ingram and O'Neill also remain from last year's starting five.
"Nowhere else on the field besides maybe d-line do you have that many people working together for one goal," Cleveland said. "We have a little lingo. If we find something on the field that we want to change, we can change it in the huddle and say some stupid word and have it mean something.
"If you don't have that relationship with people, you can't really correct stuff on the field that easily," he added. "So yeah, it makes it a lot easier – and also a lot more fun, because you have your best friends next to you."
Cleveland's comfort level with his linemates is palpable. They often traverse the halls of Twin Cities Orthopedics Performance Center together, a second home for them and the rest of the team.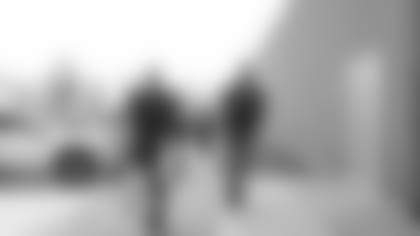 And this week, he's looking forward to returning to his first home.
The only other time Cleveland has played back in Seattle was as a rookie, when he lined up on the field goal unit for special teams. But because of the COVID-19 safety protocols, he wasn't able to see his family or even leave the hotel room.
"I ordered a steak on DoorDash or something," he said. "I just remember it being strange that I was that close but wasn't able to see them."
Because Thursday's game is a preseason contest, Cleveland may play little-to-no snaps, which he acknowledged dampens the family experience a bit, but either way, he's thankful for the chance to go back home.
"It would probably feel a little more special if it was a regular-season game, but it's definitely cool to go there," Cleveland said. "My parents always come see me play in Minnesota. It'll be nice to be able to go there and hopefully have dinner with Mom and Dad."